May 6-8: Join us for Jane's Walk 2016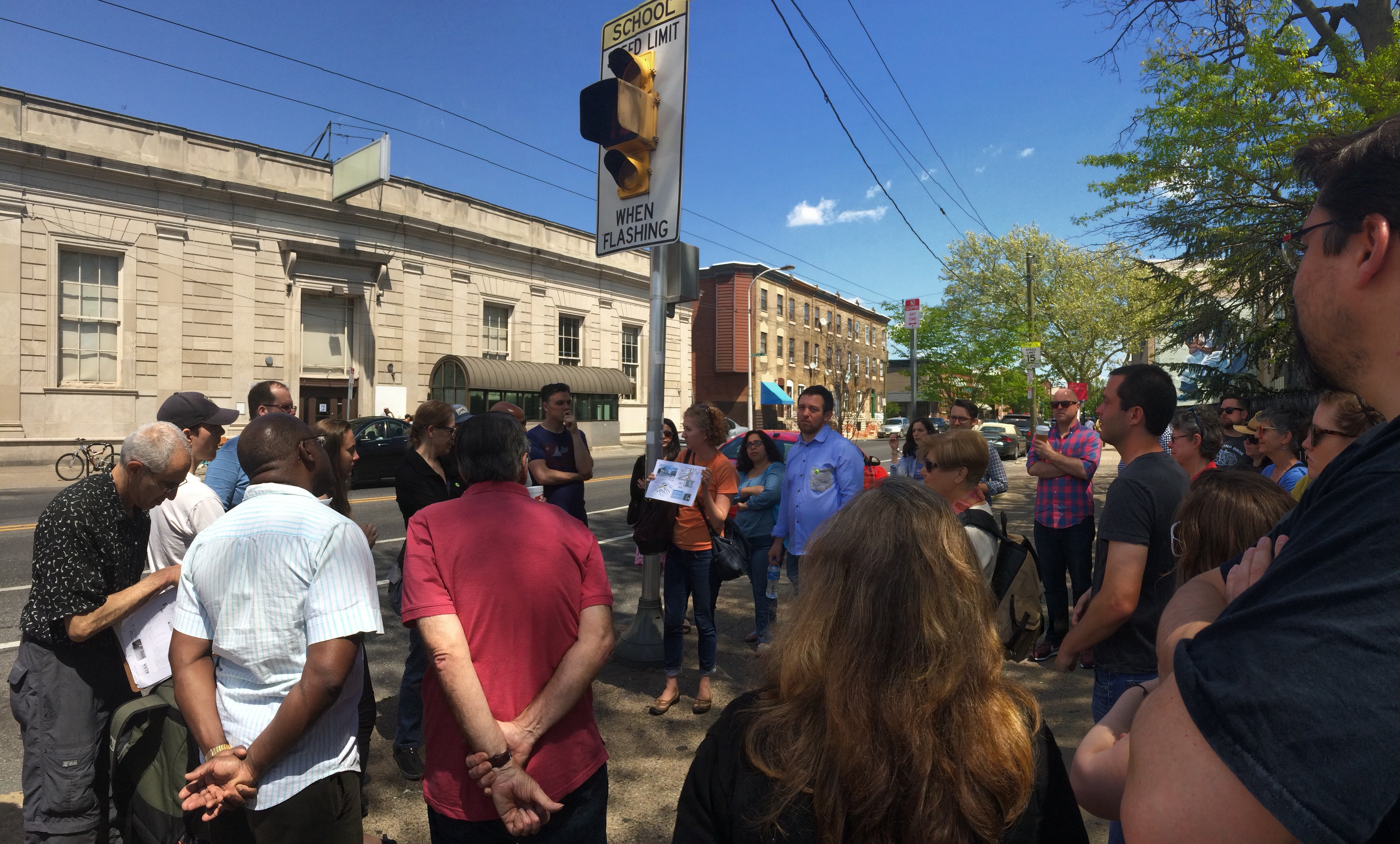 "Cities have the capability of providing something for everybody, only because, and only when, they are created by everybody."
― Jane Jacobs, The Death and Life of Great American Cities
What's inspiring in Germantown? Can we really have better access to the Delaware waterfront? Will the scars of urban renewal be mended? How could moribund public spaces be revived? Is there magic in our wee streets? How can our commercial corridors become better places for people? Explore Philadelphia anew on a Jane's Walk.
FRIDAY, MAY 6
SATURDAY, MAY 7
SUNDAY, MAY 8
Follow along using #janeswalkPHL.
Join PlanPhilly as we present Jane's Walk May 6-8, a weekend of free walks that promise to reward curiosity as people explore the city together. These are roving conversations led by volunteers, with citizen and professional experts sharing ideas, observations, and thinking out loud about making Philadelphia more livable.
They're free and open to anyone. Join – or lead one – to walk and talk about what we value in public spaces, how our neighborhoods change, and our dreams of a more livable Philadelphia. Jane's Walks are occasions to slow down, look closer, and learn together.
Jane's Walk is a global festival of locally-led walks inspired by the work of urban activist and writer Jane Jacobs, taking place in 200 cities worldwide the first weekend of May. This is the 10th anniversary of the festival, which was born in Toronto, and it marks what would have been Jacobs' 100th birthday.
Over the weekend you can also stop by the Center for Architecture + Design to toast Jacobs' 100th and enjoy some videos of her (10am-6pm on Saturday and Noon-5pm on Sunday) and take some time to refresh.
PlanPhilly is proud to present Jane's Walk again because we think Philadelphians deserve more opportunities to talk about our city's public history, civic environment, and our hopes for a better city – in person, on the street, in real time.
You can check out all of the walks at the Jane's Walk Philadelphia site or via Janes Walk Philly on Facebook.
Anyone is welcome to lead a walk. All are invited to join up to pound some pavement and explore.
Every walk is free, and no registration is necessary.