Mask-wearing chefs learn new tricks to cook with limited sense of smell and taste
Tasting and smelling food have been a challenge for chefs working with masks during the pandemic. Here's how they're finding workarounds to make delicious meals.
Taste and smell are integral aspects of the culinary process. These senses guide chefs as they build flavor in their dishes.
Tasting food throughout the recipe-making process is not only instinctive but part of a calculated effort to get a delicious finished product on a plate. Similarly, the aroma emitted during cooking can put chefs on the right path to a mouth-watering creation.
"Whether you're preparing sauces or meats during the day, or searing a steak during dinner service…whether you're basting meat, you'd be spooning over your butter emulsion…and you'd get closer to the meat and smell the nuttiness of the butter, or the caramelization of the steak, and you'd know, 'Okay, this is a great time to stop, you hit the flavor you're looking for,'"  said Chef Antimo DiMeo of Bardea Food & Drink in Wilmington, Del.
But over the past year, chefs' noses and mouths have been covered by face masks in an effort to prevent the spread of COVID-19. Now they must rely on other senses, measurements, and muscle memory to cook dishes to their liking.
Chefs say wearing masks has become second-nature, like putting on shoes before leaving the house. But while they've accepted these necessary adjustments, they miss the traditional aspects of cooking.
"I'm very big with waving my hand over — I call them 'flavor clouds' — when I'm cooking a sauce, and I wave my hand on top of the pot to get that real nice smell of the sauce and the tomatoes," DiMeo said.
"In the very beginning, it was something I truly hated [about masks]," he added. "I felt it was taking away something romantic with cooking. For a chef, that's a big thing, and it was stripped away…Not to say you can't smell at all with the mask, but it's definitely not the same experience."
Adjusting to the mask
Chef Tyler Akin of Le Cavalier in Wilmington said one of his top priorities during the pandemic has been to ensure dishes remain up to par while his team can't taste food as they normally would.
Akin and his team has taken steps to ensure the food is seasoned properly and has the right balance of flavors. They've taken an approach to cooking that's similar to pastry production, in that it's almost scientific. Every component of a dish is weighed to the gram during prep. They also try to build much of the food in advance.
"We are cooking everything to order, but when it comes to a pan sauce for instance, or a braising liquid, that maybe during normal times we would be building that sauce or reducing that liquid to order and tasting as you go, we're doing a lot of those steps in advance of service now, so we have some confidence we're where we need to be," Akin said.
Similarly, Philadelphia chef Lucio Palazzo and his teams at REX 1516, Jet Wine Bar, and Cafe Ynez have established more steps for tasting during prep. They've also changed their recipes to allow for more intensive seasoning throughout the prep process. That reduces the need for additional seasoning later, which means decreased tasting on the fly during service.
Chefs have also adjusted to the increased demand for takeout, and have made their menus more takeout-friendly.
"When we did that, we realized we weren't going to be able to taste the final product anyway, because the taste changes. Even different levels of seasoning can change in the packaging by the time it reaches someone's home," Palazzo said.
Some chefs have not parted with traditional tasting, however.
Chef Ashley James and the staff at Di Bruno Bros. in Philadelphia wear masks at all times. However, they continue to taste as they cook. They do so by lowering the mask with one hand and holding a disposable spoon in the other hand. James said that's the only way to cook.
"Clearly, we have very established recipes, but the final touch to any recipe is that human touch, which is the taste, to make sure that what you have created is what it should be and that the item is at its best," he said. "It's very important, and quite honestly, it's really the only way to cook well, to cook from the heart and to try what you're producing."
"We still taste as much as we did previously…well, let me put it like this, I haven't lost any weight," James added with a laugh.
Taste and smell aren't the only senses chefs can rely on to create the perfect dish.
Gerald Allen Jr. is a culinary instructor at Paul M. Hodgson Vocational Technical High School in Newark, Del. He's educating his students about the other senses they can use while their mouths and noses are covered.
"You can feel when an avocado is ripe, you don't need to taste every avocado to see if it's ripe…using your eyesight to see that a tomato is red and not green, that the stem of the tomato is showing that it is ready to be eaten," Allen said.
Sound is another important sense within the culinary experience, said James of Di Bruno Bros.
"If you're crunching on something, it's crunchy, it makes a noise. Some people enjoy it, some people don't," James said. "But often crunchiness is associated with delicious things, whether it's a beautiful piece of crunchy chicken or delicious housemade potato chips."
"I always like to mention sound because it often gets forgotten," he added. "And even when you're cooking, an experienced chef knows by what sound the food makes when it hits the pan whether the pan is too cold, whether the pan is too hot, whether it's just at the right temperature because our ears are used to the noise the pan makes from the searing of the product."
Philadelphia chef Christopher Kearse of Forsythia has a different perspective. He lost his smell and some of his taste after a bad car accident when he was a teenager.
"Learning how to cook with that, you really had to learn by muscle memory," he said, adding that he relied a lot on measurements and other senses.
Mask-wearing has been challenging in other ways, however. Kearse is also deaf and often relies on reading lips. Now, he sometimes has to remind his team to talk louder.
"It's very, very frustrating," Kearse said.
Chefs have made a variety of other adjustments, too. One of the most common complaints is the elevated temperature of wearing a mask in a kitchen. Their eyeglasses can also fog up in the hot kitchen and inside walk-in freezers and refrigerators. Chef James sometimes places a Band-Aid over the bridge of his nose on top of the mask to prevent his glasses from fogging.
He also brings three masks to work because they stain, and can soak up a variety of irritating scents.
"You're searing a lot of beef, and then all of a sudden you move away and your mask still smells of beef," James said with a laugh. "The smell of searing beef is delicious, but you don't necessarily want to be smelling that the rest of the afternoon."
They're also learning ways to better communicate while wearing a mask. That involves talking much louder, which during the beginning of the pandemic, caused sore throats.
Akin, of Le Cavalier, said he can no longer sense his staff's state of mind simply by looking at them.
"We rely on facial expressions, and understanding when somebody is in a position where they need help, those things aren't always enunciated," he said.
Missing the little things
The grand opening of Le Cavalier took place in the middle of the pandemic, which also pushed back the opening date by several weeks.
"I think about one moment in particular when we were taking a photo that was going to be our Instagram post like, 'Hey, we're finally open and this is the team,' having the team spread out 6 feet from each other around this big dining room, instead of hanging our arms around each other and smiling," Akin said. "Of course, we were all proud we got the doors open and relieved after all that delay that it was finally happening, but there was a bit of magic missing in that moment."
Philly chef Palazzo longs for the clanging of dishes on busy nights, normal dining capacity, cooking plated food, and performing for patrons.
"At the end of the day, that interaction with the guests is really why you're doing it, and when you take that away…you lose a certain level of energy, and you lose that sense of, 'Knock it out of the park' every night."
However, the chefs say that the pandemic has pushed them to be more creative, especially as they pivot to offerings like comfort-style takeout food and family-style meals.
"It's less about the creativity coming through on the plate. Now, it's about how can we make an experience for the guests when they're not actually in the restaurants?" Palazzo said.
DiMeo of Bardea agrees the many hardships of the pandemic have made him and his team stronger.
"Adversity triggers creativity, and for me, it was a time where I was able to focus on myself and get better," he said.
"The big thing we've preached is to not stress over what we can't control," DiMeo added. "If tomorrow the governor announces we're closing indoor dining, yeah we're going to be upset, but you gotta be quick and adapt and move on and deal with it. It's the harsh reality out there, but it's something that's allowed us to get better, to not stress over the things we can't control."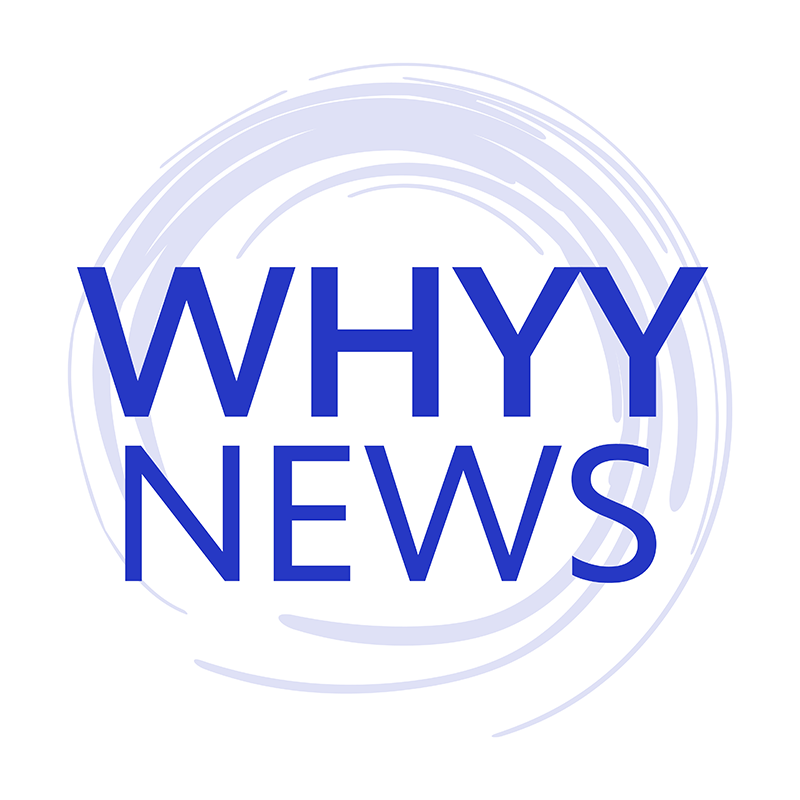 Get daily updates from WHYY News!
WHYY is your source for fact-based, in-depth journalism and information. As a nonprofit organization, we rely on financial support from readers like you. Please give today.