MacArthur leads Kim in N.J., but it's too close to call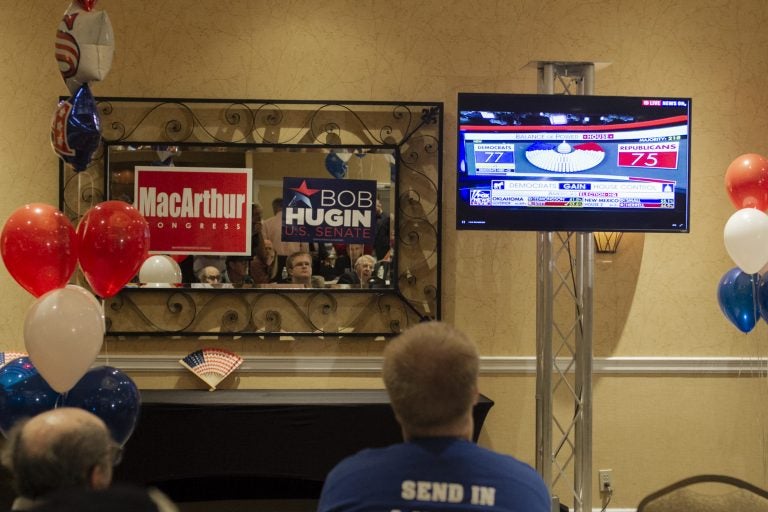 The race in New Jersey's third congressional district was too close to call Tuesday night. At the end of the night, incumbent Republican U.S. Rep. Tom MacArthur led Democratic challenger Andy Kim by less than a percentage point, with a handful of precincts in Burlington County still to report voting totals.
With 99 percent of precincts reporting, MacArthur has 49.8 percent of the vote, while Kim has a close 48.9 percent.
The third congressional district leans Republican. It favored Trump in 2016 by six points, but went for Obama in 2012.
Polls leading up to the election predicted a deadlock, with the majority of Ocean County going for MacArthur and Burlington for Kim. Kim campaign officials were optimistic that many of the provisional and vote-by-mail ballots left to be counted were from Burlington County, and would go for Kim.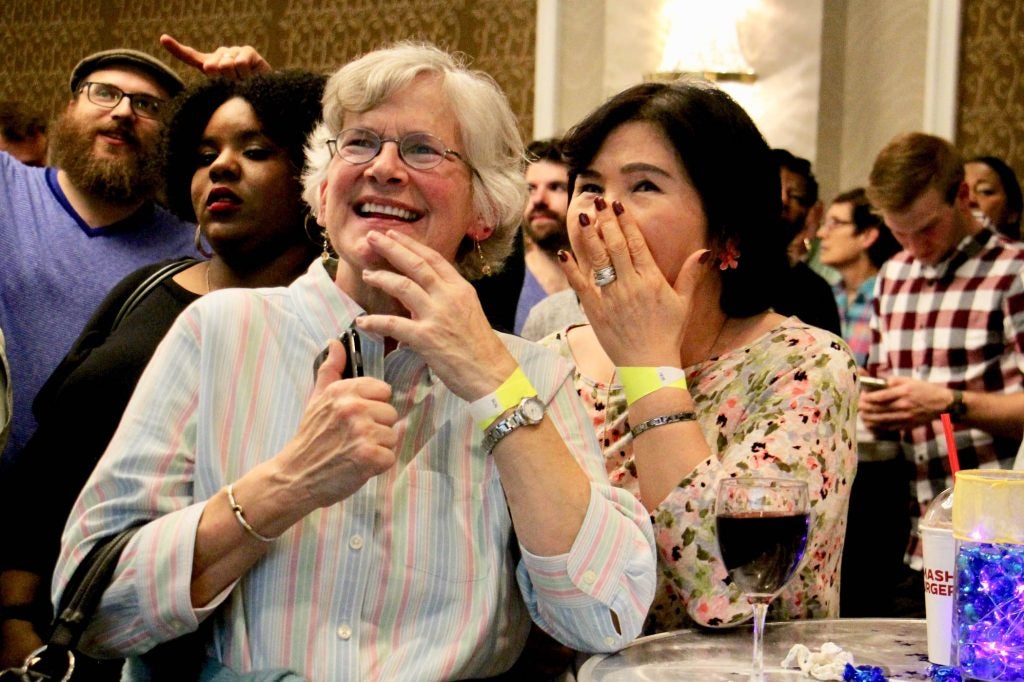 Much of this race has centered around health care. MacArthur penned the amendment to the Republican bill that aimed to repeal the Affordable Care Act, and Kim blasted him for doing so throughout his campaign. On his end, Kim promised to protect provisions in the ACA for pre-existing conditions, introduce a bill that would allow Medicaid to negotiate drug prices, and improve addiction services for those hit by the opioid crisis.
Ninety-two-year-old veteran Spencer Tunstall was one of those who got involved in the campaign because of health care. A veteran of the Korean War, World War II, and the Vietnam conflict, Tunstall said he spent the day canvassing for Kim because he likes the way he talks about protecting Medicaid, Medicare and the Affordable Care Act.
"Anything to do away with what MacArthur did — you know, passed the millionaire's tax and didn't give the working class nothing," said Tunstall, referring to MacArthur's support of the Republican tax bill. The law's new $10,000 cap on state and local tax deductions hit New Jersey residents especially hard given the state's high property taxes.
Laurel Smith, 58, of Medford, said she and her son came out to support Kim for because of his pledge to protect health care, too. Smith's son, Jamieson, has a rare mitochondrial disease. Her husband has type 1 diabetes and she herself is a cancer survivor.
"So obviously, pre-existing conditions is the most important thing for us," said Smith, who said she and her son met Kim last Spring at a town hall meting.
"When we met him again in September, he remembered the name of my son's disease, he remembered our story, and that really stuck with us," she remembered.
Robert DiBiase, past president of the Tom's River Republican Club was on hand to support MacArthur. He's optimistic on how the final ballot counting will go.
"My hope is it goes to Tom MacArthur. If it doesn't, the counties will survive and we will suffer for two years until the next election," DiBiase said.
New Jersey passed legislation this year allowing vote-by-mail ballots to be postmarked up until the end of the day on Election Day, meaning that those votes could be counted as late as Thursday and leaving voters in the third congressional district in suspense that much longer.