Kids need to go to school online. Why isn't the internet a public utility?
The public utility of the internet is especially clear now in a pandemic, when we go online for school and health information, writes Devren Washington.
When the coronavirus landed in Philly, we at Movement Alliance Project worried about the health and safety of our communities, especially around the key issue of connectivity as life moved online.
Knowing that Philadelphia has the second-worst broadband access rate of any big city in the United States, primarily because of poverty, we moved fast for changes in access. We pushed Comcast — the biggest internet provider in the nation and our Philadelphia neighbor — to make their program free, stop turning off service for nonpayment, open public WiFi and expand data. But after the school district closed and struggled to offer online education, we saw the dire implications become a grim reality.
The digital divide is a public health crisis, especially in the poorest large city in the country. Our students, the unemployed, medically vulnerable, non-English speakers, and undocumented folks need access to the internet to receive vital information from our local and state governments and to access social services and community resources. The public utility of the internet is especially clear now during the pandemic when most of the city's official communications and resources are accessible only online.
The School District of Philadelphia did raise funds, with the help of Comcast's CEO Brian Roberts and his $5 million donation, to get students laptops. But Comcast not stepping up to offer more help on connectivity means the district is rushing to purchase expensive wireless hotspots for the one in five district students who don't have broadband access at home.
At a time when the city budget proposal suggests a shocking cut of over $600 million, why is the district expected to spend millions of dollars for wireless hotspots, while also attempting to cut a billion dollars from its budget over the next few years?
Philly's longtime struggle to get residents online has always been perplexing. Comcast, a Fortune 500 company headquartered in our city, enjoys a handsome break in property taxes on some of the largest buildings in town. In 2015, Philadelphia renewed its franchise agreement with Comcast. Within the agreement, in response to robust pressure from community residents and organizations, including ours, Comcast promised to vastly expand affordable internet programs and internships for students — but they've consistently refused to make good on those promises, or even share what services they've provided.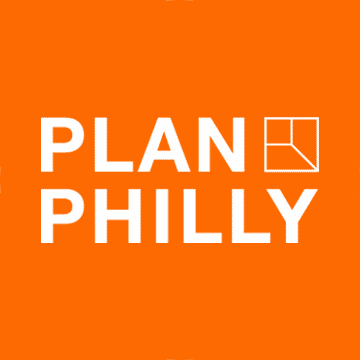 Comcast has always pushed charity when what's needed is structural change. That's why we weren't surprised to learn that when Superintendent William Hite asked Comcast and Verizon, our only two major broadband providers, to simply open up their residential WiFi network, they refused. Instead, the district was forced to promote (and to quickly revoke) parking lots near buildings with WiFi as options for kids to try to get online.
Comcast has offered a promotion of its discount internet program, Internet Essentials, as free for new subscribers for two months. That's a really important offering, but every day, our organization talks to families that just can't subscribe. Even though Comcast says that old bills, literacy issues, or a lack of documentation shouldn't keep a family offline, we get calls every day from essential workers, single moms, folks with low digital or English literacy, and immigrant families that can't get internet access. Special education teachers shouldn't need to travel to families' porches to try to find a phone signal to sign into school. Internet Essentials helps, but opening residential WiFi hotspots, the way they opened the public Xfinity hotspots, is what our communities need to properly social distance.
Technologists say it's totally possible, and that our personal networks at home would remain private, protected, and as fast as ever. Senators have begun pushing. With our everyday lives now totally online — from school and telehealth to applying for unemployment and testifying in urgent City Council hearings — the internet is a matter of life or death, dignity or desperation, democracy or disenfranchisement.
Philly deserves more than charity from Comcast. We deserve real change. As Council urgently discusses our city budget, they should fund and support online resources for our kids, but also push our hometown Fortune 500 company to do what Dr. Hite asked: support our families at this time of crisis. We hope Comcast can make this commitment to its hometown, and to every city they serve, today.
Devren Washington is a senior policy organizer at Movement Alliance Project. Devren focuses on building power in marginalized communities to bring equity and inclusion to the people who need it most. With a focus on digital justice, he uses his experience as a founding member of the Philadelphia Community Bail Fund and organizer with Black Lives Matter Philadelphia to organize directly impacted communities around issues pertaining to technology, surveillance, and internet access. 
WHYY is your source for fact-based, in-depth journalism and information. As a nonprofit organization, we rely on financial support from readers like you. Please give today.