Robert Wood Johnson Foundation announces new grants aimed at fostering a 'Culture of Health'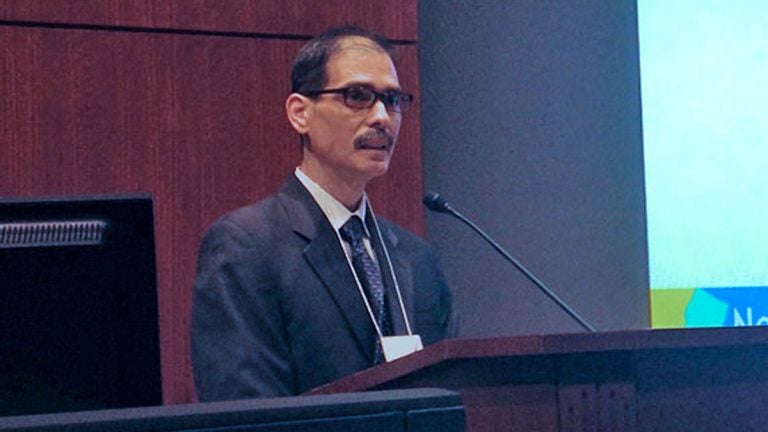 When local groups get together with the goal of improving community health, generating ideas and enthusiasm is much easier than building a lasting effort.
Overcoming the many factors that can make community coalitions unsustainable is the focus of a new grant program from the Robert Wood Johnson Foundation, the Plainsboro-based organization that is the largest foundation in the country focused solely on health.
The Communities Moving to Action program aims to help 10 community coalitions across the state build the coordination and cooperation needed to make a lasting difference in a wide range of areas affecting health. These areas can range from increasing access to healthcare and making it easier for people to exercise, to enhancing the local job market and improving neighborhood transit.
Foundation officials hope that New Jersey coalitions can become models for communities across the country.
The program has drawn intense interest, with more than 250 potential applicants expressing interest in competing for the $200,000 grants, which will be provided over four years.
Shaping Elizabeth Community Health Initiative is an example of the type of coalition that could benefit from the funding. It includes 33 different organizations and has done a wide range of work: planted a community garden; worked with employers on their wellness programs; provided nutrition education; and researched ways that Elizabeth can become friendlier to pedestrians. This last project may have contributed to the city government adopting a "complete streets" policy to promote safety for walkers, bicyclists, children, and those with disabilities.
But Shaping Elizabeth officials have increasingly recognized that they won't be able to continue their work if they don't find new ways to make their organization sustainable, said Alane McCahey, senior director of community initiatives for coalition member the Gateway Family YMCA.
"This grant helps build your capacity, helps train people, so that more people on the team have an understanding of really what it takes to build a team and what we're going to need to do in order to facilitate change in Elizabeth," she said. "It's then going to give us the opportunity to make some of the changes that we think are important."
McCahey said that when different groups form a coalition, it's a challenge for them to balance their own priorities with those that the coalition members can agree upon.
"We've worked on groups that come together and then break apart — and it's really important for our group to say: 'How can we do this more long-term?' " she said.
Marco V. Navarro, a foundation senior program officer, said community-based groups are in a strong position to work with residents, local governments, and employers to contribute to the foundation's new national goal of building a "Culture of Health."
"We know that health is a bedrock of prosperity — if you're in good health, you're able to take advantage of all opportunities, live life to the fullest potential, and in the process improve our economy," Navarro said. "Good health is good for the community. It's good for us as individuals as well."
The grant program is part of the foundation's New Jersey Health Initiatives, which has provided nearly $100 million in grants in the state since 1986. NJHI Director Robert Atkins said Communities Moving to Action represents a new approach to funding. Instead of picking an issue, providing funding and moving on, the foundation wants to build the capacity of the coalitions to solve problems in the future.
Atkins predicted that coalitions that successfully participate in the grant program would be identified for more health-related grants, instead of individual coalition members fighting over limited funds.
"There's a lot of resources that are on the table already, but … they're fighting over the same kinds of resources and maybe out-competing each other and limiting each other," Atkins said. "If we're able to engage and work together more effectively, I think it become easier for funders to identify here's who we want to work with" in a given community.
The first year of the grant will provide $50,000 for a "boundary-spanning leadership institute," which will train five members from each coalition in how to identify problems and cooperate to solve them. The money will also pay to train a community member who isn't a coalition member to serve as a "coach" to work with the coalition and community. In future years, the funding will help pay for part-time staff members; consultants; data collection and analysis; and other expenses.
Julie Willems Van Dijk, co-director of the RWJF-funded County Health Rankings and Roadmaps, said the coalitions can draw on the experiences of communities that have already made improvements in the various factors that determine people's health, including the physical environment, clinical care, health behaviors, and social and economic factors.
"These are actionable areas where you can make change in your community that will ultimately affect how long and how well people live," she said.
The applications for the grants are due on January 15. More information on how to apply is available on the New Jersey Health Initiatives website. The first grants will be disbured July 1, 2015.
Disclosure: The Robert Wood Johnson Foundation provides funding for NJ Spotlight's health coverage.
_________________________________________________
NJ Spotlight, an independent online news service on issues critical to New Jersey, makes its in-depth reporting available to NewsWorks.