June 29: NJ blocks PennEast permit | 676 canyon | More bones, no halt-work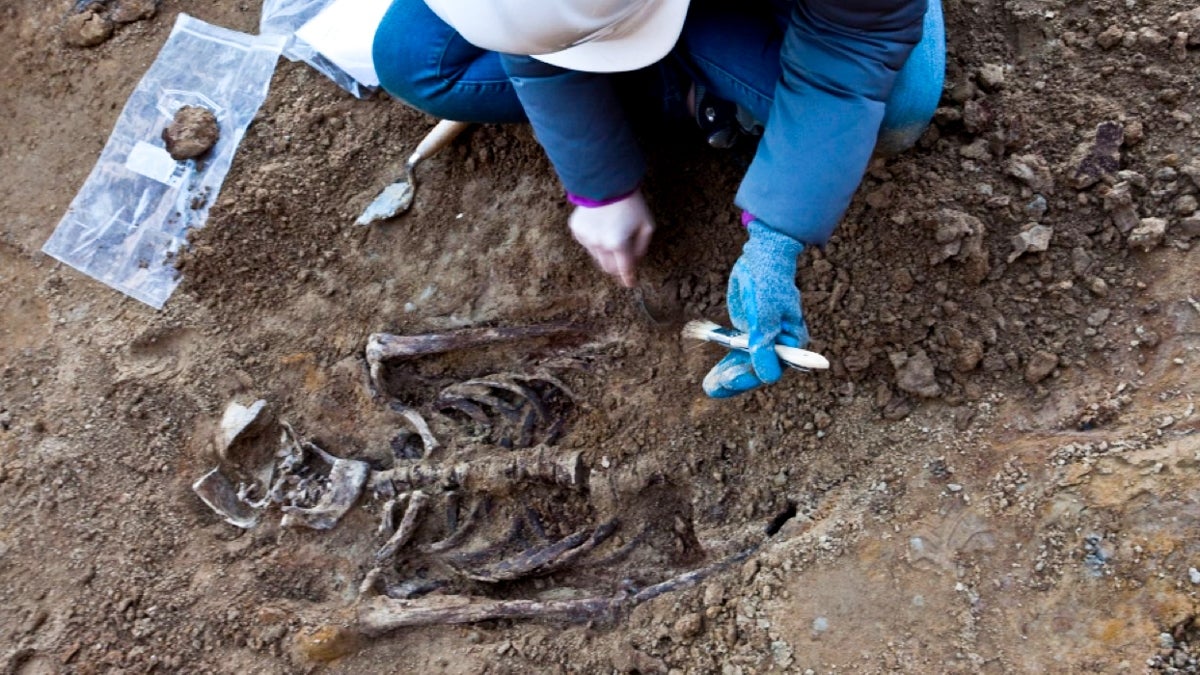 PennDOT's three-year, $75 million reconstruction of the Vine Street Expressway "was a once-in-a-generation opportunity" to mitigate the damage that disconnects Center City from its northern neighborhoods, and "Philadelphia blew it," writes Inga Saffron. While Saffron compliments the "gracious" efforts of the project's three new parks, she argues that the agency's dismissal of a highway cap misses the mark, leaving the "676 canyon" largely intact. The City should have pushed for the cap, Saffron writes, urging Philadelphia to start preparing to do so for future highway-repair projects.
New Jersey DEP has rejected the PennEast Pipeline Company's water-quality permit application again, StateImpact PA's Jon Hurdle reports. Following a previous application rejection in April, the agency said that PennEast again failed to submit all the requested information, including tax maps, historic property information, and the Federal Energy Regulatory Commission's certificate enabling the company to use eminent domain. PennEast called the decision "not unexpected" and plans to resubmit its application.
The City declined the Philadelphia Archaeological Forum's call for a halt-work request at the former First Baptist Church burial ground construction site after a construction worker reported finding more bones, the Inquirer's Stephan Salisbury reports. A police spokesman said officers found nothing at the site and a Department of License and Inspections spokesperson characterized photograph and an account of more remains being discovered as "hearsay".
The Center for Active Design (CfAD)'s new study on community design measures and analyzes relationships between characteristics of place and civic life, writes CfAD's Suzanne Nienaber for CitiesSpeak. Using large-sample survey methods and visual experiments to "explore the causal impacts of specific design interventions," the study recommends design and maintenance tactics to enhance civic engagement outcomes, including "civic trust, participation in public life, stewardship and informed local voting." Nienaber highlights photos of the Fairmount Park Conservancy's efforts to demonstrate the impact of minimal upkeep of a vacant lot on public perception of civic spaces.
"The helmet industry is one ripe for disruption," according to the Philadelphia Citizen's Quinn O'Callaghan. While O'Callaghan writes that we can assume that bikes and helmets "are often and obviously purchased in tandem," he points out Bell's "soft monopoly" on helmets and previous startups quests for the Holy Grail of bike safety. The Citizen looks to Philadelphia entrepreneur Rachel Benyola's entrance into the market and her efforts to design a stylish, foldable tool "that can help stop the tide of bike-related injuries," and combats "the combined dorkiness and unergonomic issues that face bike riders."
What will happen when Conrail closes Kensington's hidden heroin camps? Philadelphia Weekly's Max Marin writes that "with impending closure, many are concerned about where the unstably housed denizens of Kensington will go to continue fueling their addictions." Kensington community organizations such as Impact Services explain that the network and community of people in their addiction will continue to seek bridges, vacant spots and open spaces, because "sleeping and getting high in close quarters out in the open is far safer than staying inside a vacant house." The City's efforts to provide housing and treatment for the street homeless or unstably housed individuals, Marin writes, is limited as they already operate at capacity and do not have enough permanent housing units to meet the need for the at-risk population.
WHYY is your source for fact-based, in-depth journalism and information. As a nonprofit organization, we rely on financial support from readers like you. Please give today.