June 1: Kenney exploring Inquirer building for PPD HQ | Bike fatalities up | Parking space and people space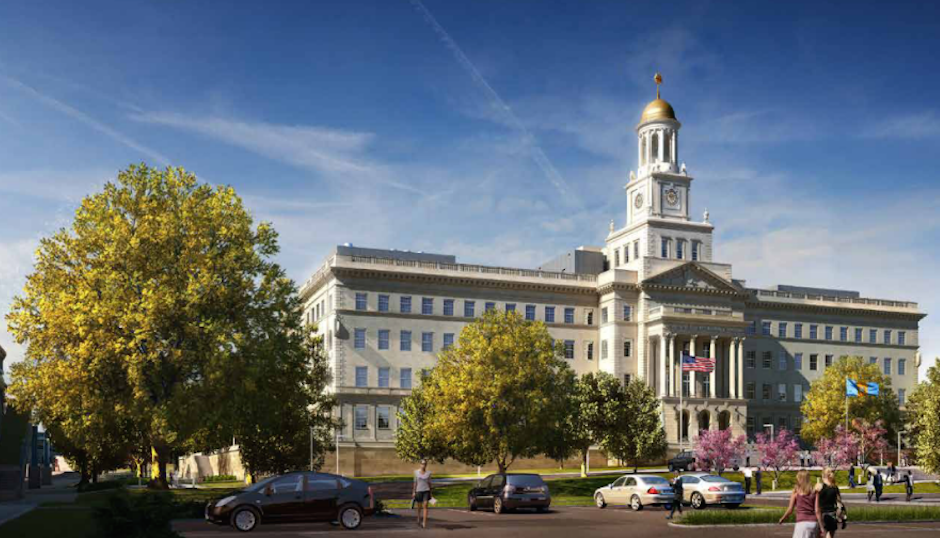 Despite spending around $40 million so far to turn the Provident Mutual Insurance Building at 46th and Market into a Public Safety Services Campus for the Police Department, David Gambacorta reports the Kenney administration is looking into moving Police headquarters to the Inquirer building instead. "The planned move to 46th and Market wasn't exactly embraced by detectives or police brass. The department's current headquarters at 7th and Race is within walking distance of local and federal courts, City Hall, and other law enforcement agencies, including the FBI, the U.S. Attorney's Office, and the District Attorney's Office."
Kenney is also considering amending the Project Labor Agreement for the big parks and recreation centers initiative to require unions bidding on the construction labor to disclose information about their demographics, hours worked by minority and female workers, and more, reports Solomon Jones. Some Councilmembers have voiced concerns that the jobs created by the parks initiative would go primarily to building trades unions whose membership is notoriously unintegrated, and who normally have a lock on publicly-funded projects.
An NBC 10 report reviewing bike crashes since 2014 found fatalities are on the rise. "We discovered crashes spike to an average of more than 80 per month beginning in June. That spike continues through summer and peaks in September, when the average number of bicycle-involved crashes rises to 95," write George Spencer and David Chang.
Did you miss last week's Philadelphia Fed Symposium on Gentrification and Neighborhood Change? Now you can watch all eight unsorted hours of presentations on their YouTube channel.
Berkeley's Terner Center for Housing Innovation released a new Housing Development Dashboard that lets you plug in different local costs (financing, construction) and policy variables (parking minimums, affordable unit requirements) and model the likelihood that a housing project will be built. The tool is intended to help policymakers understand how different factors, some of which they control, interact to make housing construction more or less likely.
"The best parking spot in service of retail is a nearby bedroom," writes Patrick Kennedy at Dallas Magazine, in a post exploring the relationship between retail density and parking costs using City Observatory's Storefront Index. "The most successful places, the places with the most jobs, the most storefronts, and the most working residents, have the most demand for people space. That demand to be there outstrips the supply of parking space, driving costs for parking up."