July 28: Visualizing traffic | Topping the tower | Toppling the townhomes | Horn & Hardart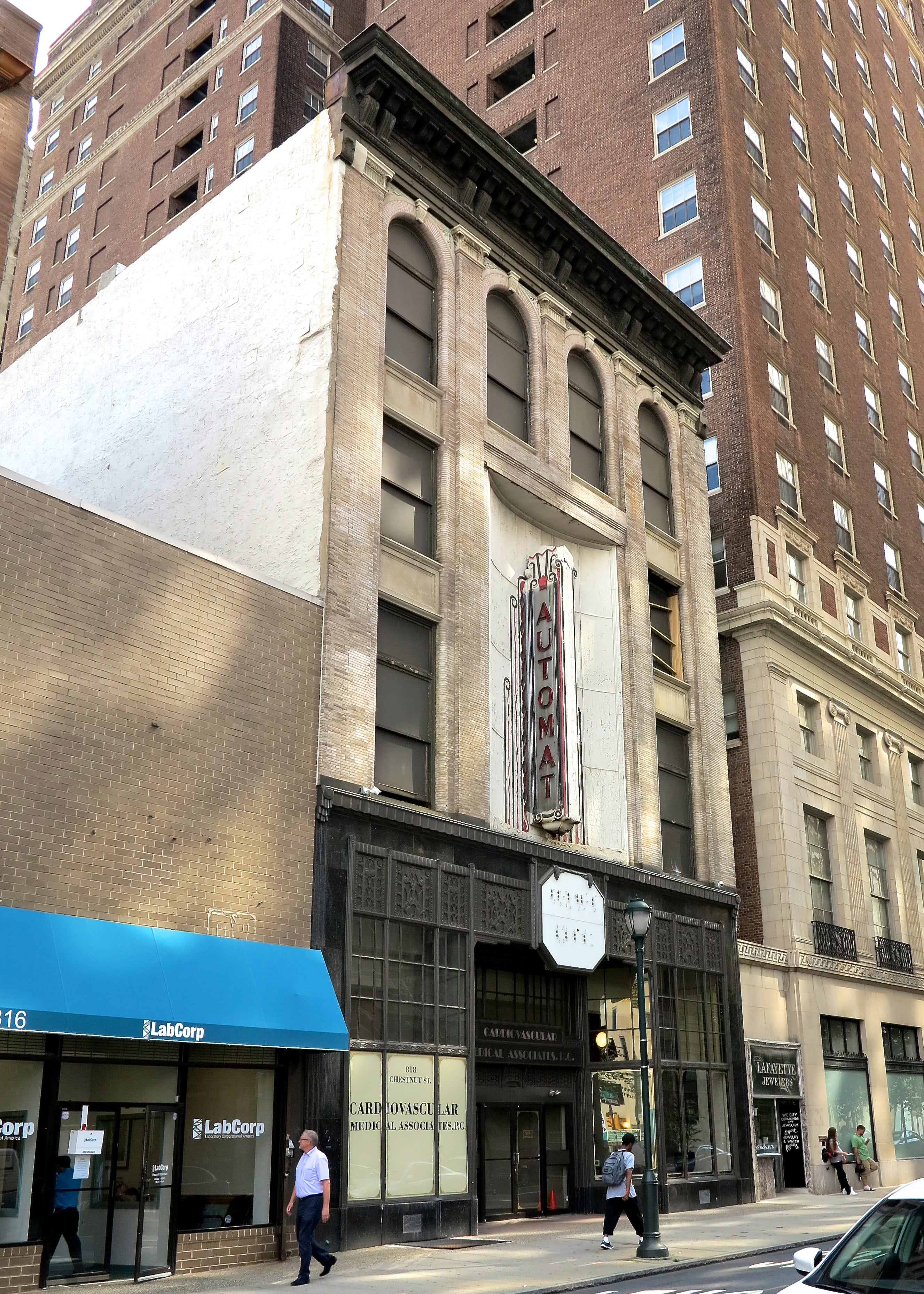 Econsult has a neat visualization of travel flows in Greater Philadelphia based on data from the Delaware Valley Regional Planning Commission.
Mark Dent at Billy Penn turns his eye skyward and sees a Comcast Tower approaching completion.
Inga Saffron sounds the clarion over the destruction of Victorian and Italianate manses in West Philly. New student housing has been replacing historic—but unprotected—buildings.
It's a caffeine blast from the past! Horn & Hardart, the once famous luncheonette and automat chain and source for the famed Coffee Can of Justice from which candidate names are drawn to determine ballot positions, is back, in the form of a coffee roaster. You can still see the Art Deco building that housed the first automat on Chestnut Street near 8th.