Josh Shapiro wins Pennsylvania governor's race
Shapiro said while his name was on the ballot, "it was always your rights, it was always your futures that were on the line."
Democratic candidate Josh Shapiro has defeated Republican candidate Doug Mastriano in the race to become Pennsylvania's next governor, according to the Associated Press.
"Thank you, Pennsylvania!" Shapiro said as he took the stage at his watch party in Oaks, Montgomery County, around 11 p.m. Tuesday.
"Voters from Gen Z to our seniors — people from all different walks of life — have given me the honor of a lifetime … to serve you as Pennsylvania's next governor," he said.
Shapiro said while his name was on the ballot, "it was always your rights, it was always your futures that were on the line."
He said during his campaign, Pennsylvanians shared with him a love for the state and a "love of freedom."
"You won," he said. "Opportunity won. A women's right to choose won. … Your right to vote won. … Our Democracy endures."
Austin Davis, who ran to be Shapiro's lieutenant governor, called Tuesday a "historic" night, noting he'll be Pennsylvania's first Black lieutenant governor. He said Shapiro's win sends a message — particularly to young people of color in Pennsylvania.
"Pennsylvania will always be a place where we're all welcomed and all have the opportunity to succeed," he said.
Shapiro, the state attorney general, campaigned on a platform of securing abortion and voting rights, creating more jobs, strengthening public safety, rasing the minimum wage, and investing in the state's ailing infrastructure.
Prior to serving as the attorney general, Shapiro was previously elected as a Montgomery County Commissioner. Before that, he was elected as a state representative for the 153rd district in Abington and Upper Dublin townships.
Shapiro will now succeed Gov. Tom Wolf as the leader of the commonwealth's executive branch.
Mastriano, a state senator, ran on a platform that promised to slash regulation, support charter schools, and disband abortion rights. As an ardent election denier, he also said that if elected governor, he would reset Pennsylvania's voter rolls.
The Army veteran received the national spotlight after his 2019 senatorial campaign spent thousands of dollars to bus protesters to Washington D.C. ahead of the Jan. 6 insurrection at the Capitol. He was subpoenaed by the congressional committee investigating the incident. He also had the endorsement of former President Donald Trump. 
Shapiro has vowed to prioritize appointment of a "pro-democracy" secretary of state. He's promised to increase resources for post-election audits and said he'd be open to discussing voter ID requirements — as long as they don't disenfranchise people. He's also said he will defend mail voting and push for automatic voter registration. 
Shapiro has vowed to veto any attempts by Pennsylvania's Republican-controlled legislature to further restrict abortion access, like Wolf has repeatedly done. Mastriano introduced legislation twice that would effectively ban abortion after six weeks. 
Shapiro and Mastriano were also split on environmental issues. 
In a huge energy producing state, both support fracking. But Mastriano denied the reality of climate change and wanted to deregulate PA's oil, gas, and coal industries. Shapiro wants to increase renewable electricity production and see Pennsylvania reach net-zero emissions by 2050. As attorney general, Shapiro charged a pipeline company with environmental crimes, including contaminating drinking water.
Shapiro and Mastriano also differed on gun regulation, LGBTQ rights, taxes, and more.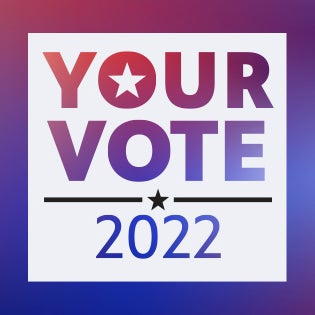 Your go-to election coverage
WHYY is your source for fact-based, in-depth journalism and information. As a nonprofit organization, we rely on financial support from readers like you. Please give today.