January 27: Court rejects Washington apartments | Domain registration mayhem | South District survey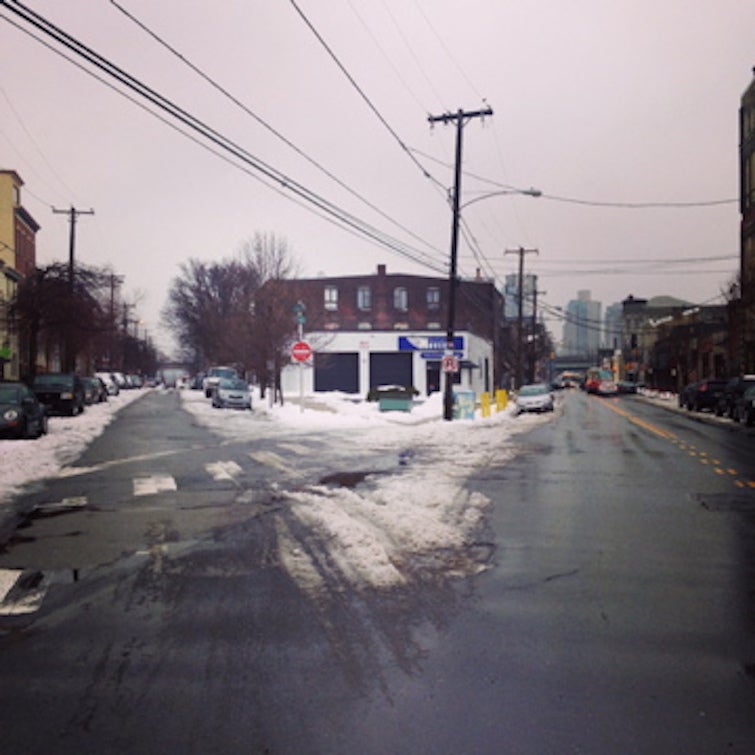 The blizzard was a dud, but it's actually good news for our #PHLsneckdowns project. Four to six inches of snow makes for better sneckdown accuracy than big snow mountains piled up on the corners.
Domain registration drama! Developer and 2nd District City Council candidate Ori Feibush bought the web domain for www.KenyattaJohnson.com and now it redirects to his own website. And the new urbanist 5th Square PAC bought up the domain names for half the City Council members. Holly Otterbein says only five City Council members have websites.
Common Pleas court judge Linda Carpenter rejected a ZBA variance for an apartment building for the parking lot at 1601 Washington Ave, reports Christopher Sawyer.
Pittsburgh Mayor Bill Peduto is speaking out against a proposed amendment to the state Constitution that would give the state legislature, rather than courts, the power to make decisions about tax-exempt status for non-profits. Large hospitals organized as non-profits are supporting the amendment because they believe state lawmakers will apply a broader view of the state's definition of a charity.
An apartment building and a villa made entirely of 3-D printed materials were constructed in China.
The Planning Commission is circulating an online survey in advance of the second South District plan public meeting. Lots of interesting and important questions about transit-oriented development on Broad St, active vs. passive park uses, and strategies for improving commercial corridors.
Mt. Airy USA Executive Director Anuj Gupta says the city's insistence on collecting in full on all tax liens on blighted properties is preventing Philly from taking full advantage of the Act 135 conservatorship program, at great expense to neighborhoods and the long term health of the tax base.