Iraq veterans and Iraqi immigrants build a traditional house of reeds in Philadelphia
Veterans and immigrants build a traditional Iraqi house of reeds in a nature preserve in Roxborough.
Veterans of the war in Iraq and Iraqi immigrants to Philadelphia will work together as a construction crew at the Schuylkill Center for Environmental Education on Monday. The nature preserve in Roxborough is building a traditional mudhif, or a house made of marsh reeds using ancient building techniques of southern Iraq.
The structure will be a series of arches made from thick bundles of phragmites, a reed native to Iraq and considered invasive to the Delaware River watershed. The walls and roof of the structure will be made of thatch-woven reeds.
The project was conceived and executed by an environmental artist from Seattle, Sarah Kavage, and Iraqi designer Yaroub Al-Obaidi, who had been a senior lecturer at the University of Baghdad before seeking asylum in the United States. He came to Philadelphia as a refugee in 2016.
To the best of their knowledge, this will be the only traditional mudhif built outside Iraq.
"A mudhif is a school, a court, a forum — all this social activity is there," Al-Obaidi said of the vernacular architecture dating back 5,000 years. "The tribe leader usually will be there to solve the problems between people."
Al-Obaidi and Kavage are able to build a mudhif in Philadelphia because phragmites are plentiful here. Some say too plentiful. The aggressive plant chokes out native species. Attempts to eradicate the plant are often aggressive themselves, involving chemicals, burning, and sometimes physically fighting: A junior high science class in Jersey City hosts "Phrag attack" events where students stomp phragmites fields.
However, some environmentalists believe phragmites can offer benefits in an era of climate change, as the reeds slowly build up land, thus protecting low-lying wetlands from rising ocean levels.
The mudhif construction is an art project commissioned by Lenapehoking-Watershed, a program of the Alliance for Watershed Education of the Delaware River. As an art project, it is more than a building: It is meant to reflect larger issues about environmental stewardship, immigration, and cultural differences.
Kavage said the building materials tell their own story.
"The story of how we deal with phragmites is also the story of sort of how a lot of folks in America deal with anything, which is with a lot of force and violent language," said Kavage. "You see that in how our dialogue about immigration has progressed over the years."
The mudhif is the largest of a series of 16 artworks by Kavage, together called Water Spirit, in which she uses found organic materials to create sculptural works along the Delaware River from Wilmington to the Poconos. Mostly these are benches of a wide variety of designs, many built from bundled phragmites. In the context of a bench, the invasive reeds encourage people to sit together and, hopefully, converse.
Early in the two-year project, in February 2020, Al-Obaidi heard a talk by Kavage about her intentions with Water Spirit. He approached her afterward and explained how his own Iraqi background fits into the project. Mudhifs, for thousands of years, have always been built as community spaces for dialogue.
Traditionally, a tribal leader inside the mudhif welcomes anyone who comes in with coffee. Al-Obaidi said if the guest immediately sips the coffee, the visit is a friendly social call. But if he delays drinking coffee, that's a signal for something more serious.
"If he puts the coffee aside, it means, 'OK, I'm not happy. I have something in my mind. I have a problem,'" he said. "Then the tribe leader will understand, and everyone there will understand, that this person needs something."
Since arriving in Philadelphia, Al-Obaidi has been doing many things, including working as a culturally specific tour guide of the Middle Eastern galleries of the University of Pennsylvania Museum of Archeology and Anthropology and as a founding editor of Philadelphia's only Arabic newspaper, and working toward his Ph.D. in communications at Indiana University of Pennsylvania.
He has also been working with Iraqi war veterans and with recent Iraqi immigrants. With those connections, he is able to pull together a mudhif construction crew, with soldiers and Iraqi natives working collaboratively to raise a roof.
That was what Kavage was hoping to accomplish when she started.
"Yaroub was doing all this fantastic work bringing the Iraq war veterans and the Iraqi refugees together to sort of create these healing environments," she said. "That spoke exactly to what this project was trying to do in its vision. Yaroub got it immediately. It was an opportunity that we couldn't pass up. It's really exciting."
Construction begins Memorial Day and is expected to take about two weeks.  Anybody can volunteer for a work shift — the project is not restricted to just veterans or Iraqis. After it's finished, the mudhif will host a ceremonial grand opening, then it will be programmed with events that are not yet determined.
"I'm more excited about the social life inside, to be honest," said Al-Obaidi.
Because this is the first mudhif outside Iraq that she knows of, Kavage is not entirely sure how long it will stand up. The climate of southern Iraq is dryer than Philadelphia's, making reeds less likely to rot, and in winter snow is extremely rare. The design of this Philly mudhif will account for snowpack on the roof, and Kavage is prepared to repair woven thatches as necessary.
"Our plan is just to sort of watch and see how it weathers and see how structurally sound it is," she said. "We'll take it down when it's time, of course, if we think it's going to be unstable. I'm optimistic that it'll last for a while."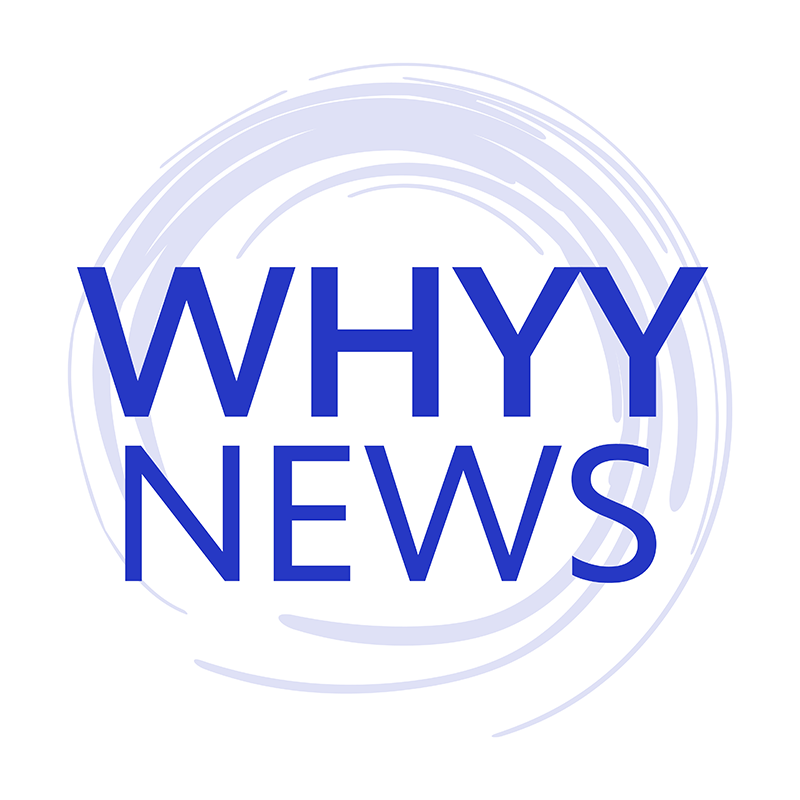 Get daily updates from WHYY News!
WHYY is your source for fact-based, in-depth journalism and information. As a nonprofit organization, we rely on financial support from readers like you. Please give today.