'If we can move the statue, we can move policy': Philly celebrates Rizzo removal
Mayor Kenney's removal of the Frank Rizzo statue feels like progress to many. Yet to a smaller group of white people, the action feels like a betrayal.
For those seeking police accountability and social reforms, the middle-of-the-night removal of the Frank Rizzo statue provided a moment of relief. For the late mayor's defenders, it was a slap in the face.
Deandra Jefferson of Philly for REAL Justice has been fighting to remove the statue since 2017, when her group launched the "Frank Rizzo Down" campaign.
The 9-foot statue of Rizzo on a public plaza across from City Hall, a site designed to serve all the city's residents, undermined public trust, she said.
"We know about him beating people brutally. We know about the way he treated the Black Panthers," Jefferson said. "That statue, especially in that place, but anywhere in the city really, just didn't make sense."
At the same time, she described the removal as largely symbolic, a sentiment echoed by Rev. Mark Tyler, pastor of Mother Bethel African Methodist Episcopal Church. His congregation is part of POWER, an interfaith organization that got involved in advocating for police accountability in 2014, after the shootings of Michael Brown in Ferguson, Missouri, and Brandon Tate-Brown in Philadelphia.
"Is it the biggest thing that we want? Absolutely not," Taylor said. "But is it something? Absolutely, in a city that has given carte blanche to the FOP [the police union], when we know how outraged they must be right now. This is important because if we can move the statue, eventually we can move the policy."
City Council President Darrell Clarke called the statue's removal from public view "long overdue."
"For too many Philadelphians of color, the Rizzo era was marred by inequality and incidents of police brutality," Clarke said in a statement. "Philadelphia has fundamentally changed since then, and the city's honoring this former mayor's legacy always seemed inappropriate to me, and offensive to many of our residents."
Progress or betrayal
A large segment of Philadelphia's population appears to celebrate a move they hope will help heal the city's deep racial divisions. For the smaller group of city residents who remain attached to an idealized portrait of Rizzo, Kenney's action felt like a betrayal by one of their own.
South Philadelphia resident Jody Della Barba said the statue's removal took her aback. Kenney had previously said it would remain until the plaza is renovated next year.
"I was friendly with Jim Kenney for many years, and I'm just so disappointed because he's from South Philadelphia," Della Barba said. "It's just disappointing. It really hurts. It hurts a lot of people."
Della Barba campaigned for Rizzo when she was in high school and was his secretary for six years after he left office. In recent years, she has been the statue's most visible defender. She harshly criticized Councilmember Helen Gym in 2017 for demanding its removal, calling Gym a "racist bigoted [transplant]."
Della Barba denied Rizzo himself was racist, choosing to ignore her former boss's election-year calls to "vote white" and his opposition to desegregation.
She said he was a hero to many people, especially Italian Americans in South Philadelphia, who lionized him for overcoming anti-Italian discrimination and finding success through hard work.
During Rizzo's reign as Philadelphia's mayor in the late 1970s, the U.S. Justice Department filed a lawsuit against the city's police department, noting that the officers' use of excessive force "shocks the conscience."
For Della Barba, though, the current protests of police brutality have nothing to do with Rizzo.
"I don't see how Frank Rizzo was the reason there's riots all over the country, but some people are using that as an excuse to take it down. It's like you're almost rewarding people for vandalizing the statue," she said. "I thought that the reason that they were having the protest was because of George Floyd being killed by four cops in Minnesota. I didn't think that Frank Rizzo had anything to do with it."
A call for action
Now that the Rizzo statue is gone, city leaders want the mayor to turn his attention to fighting the injustices it symbolized.
Clarke said the city needs a "New Normal" once the protests subside and the pandemic eases.
In addition to "much stronger accountability of policing," he called for action on a list of needs for the Black community. Priorities include reducing health care disparities, increasing healthy neighborhood food options, creating more affordable housing and living wage jobs, passing stronger gun laws, and finding more school funding, Clarke said in his statement.
"These problems have plagued Black Philadelphians for decades. We must solve them. Everything must change," he said.
Jefferson and Tyler said their next goal is to "overthrow the budget." Kenney's current budget proposal calls for a $14 million increase for the police department while other services face major cuts. The budget proposal would slash funding for the city's main civilian police oversight board and dramatically shrink anti-violence programs that serve at-risk young people and their families.
Kenney has already signed off on a one-year contract extension that includes a 2.5% raise for the force.
"At a time of the greatest need at the middle of a pandemic, when everybody has been tightening their belt straps, that the city of Philadelphia finds extra money to give to police, the source of the greatest pain right now, it is so out of touch," said Tyler. "Yet it speaks to the way we have given almost like an American Express black card to police. Anything they ask for, they get."
Jefferson noted that protests are slated to continue this week, and suggested that city officials could learn a larger lesson about making social reforms from the fight over the Rizzo statue.
If Kenney had not kept moving the timeline for its removal and not ignored years of peaceful community meetings and demands, the protesters' attack on the statue Saturday might have been avoided, she said.
"It goes to show you that if you don't listen to people when they try it the 'right way,' they're going to do it regardless," Jefferson said. "So it behooves people to actually listen to what oppressed folks and marginalized folks want to say before it comes to that point. Everybody is very concerned about looting and rioting, but it did not have to get here."
Meanwhile, the statue's creator, sculptor Zenos Frudakis, breathed in relief Wednesday when he heard the news that his work had finally been removed from Thomas Paine Plaza in front of the Municipal Services Building.
He watched on television last weekend as a crowd of protesters attempted to pull it down with ropes and damage it with a hammer. He fretted that somebody could be killed if they brought down the 2,000-pound piece of bronze.
"I'm relieved that the Rizzo statue will not fall on people and crush them," Frudakis said. "I wanted it to be safely and professionally removed."
The Rizzo statue was one of Frudakis' first public sculptures when he was just out of school. He never supported Rizzo, but it was too valuable a commission to pass up at the time.
WHYY's Peter Crimmins contributed reporting.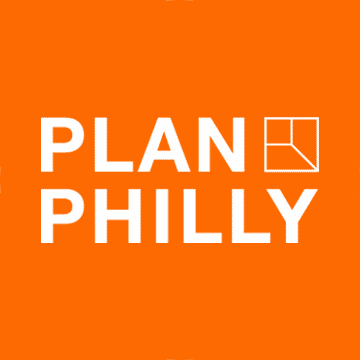 WHYY is your source for fact-based, in-depth journalism and information. As a nonprofit organization, we rely on financial support from readers like you. Please give today.