If Penn wants to invest in a public school, Philly should invest in public housing
I own a home in the Lea Elementary catchment. My family will benefit from Penn's proposed $5 million investment in the school. I don't think it's fair.
When I moved with my family to the Garden Court neighborhood of West Philadelphia, I felt a great sense of relief.
At last, I had reached a place in my life where my children could walk safely on clean, tree-lined streets to great amenities like Clark Park and Baltimore Avenue. Henry Lea Elementary, our local school, was respectable. For many in our city, however, even these simple privileges are out of reach. When I heard the recent news that the University of Pennsylvania is proposing to invest in my kid's school the way it has with Penn Alexander School, I was filled with complicated emotions.
On the one hand, my neurodivergent and gender-nonconforming child would benefit from additional resources that Penn would provide, as would other kids at Lea with more acute challenges: ESL needs, autism, intergenerational poverty, environmental health issues. Moreover, as homeowners, my family stands to gain significant wealth by virtue of nothing more than the dumb luck of having bought a house here before this news dropped.
On the other hand, our family's educational and financial gain will be at the expense of other families who stand to be priced out of the catchment, if Penn Alexander's precedent is any indication. The school is private in all but name. The "tuition" is the $200,000 mark-up one must pay to buy housing in its catchment.
Absent a significant intervention from our city government, the improvements to Lea will be enjoyed by the current students while their families face the threat of displacement. One doesn't need to look far for an example.
Right next to Lea's playground, roughly 100 of our neighbors, many of whom were part of the Lea community, were ordered to leave their apartments with three week's notice in the middle of the school year because their landlords wanted to sell. Our community spontaneously lost a significant amount of privately owned, affordable housing. Adding insult to injury, that redevelopment project is now stalled indefinitely and has become an eyesore.
There are all too many examples of my community losing affordable housing. Adding to the displacement concerns of many, Westpark Apartments — West Philadelphia's largest public housing site — is slated for a redevelopment that will force families to move out while a developer reimagines the area as a low-density, mixed-income neighborhood.
Most recently, a deadly fire in a poorly maintained public housing building in Fairmount brought renewed attention to the unconscionable and inhumane living conditions that many people in the city have no choice but to call home.
What should we do? Should we take what Penn is giving and shrug our shoulders at market forces beyond our control? No. Should we refuse the money and improvements that our school so desperately needs? Yes, actually. I advocate that the school district only accept financial assistance on a district-wide basis, and that Penn pay PILOTs. But if the district doesn't agree with me, there is a way to at least make sure the Lea improvements will benefit those who are most in need.
Directly across the street from Lea's playground lay a promising possibility: a large tract of city-owned land with no structures on it. Now occupied by tennis courts and a community garden, the site has a footprint as large as two of the three Westpark apartment towers combined, and in a key location.
The Public Housing Authority should develop this site as a new mixed-income, mixed-use building that will better address community needs. If built to the proper height, the site could house a significant number of public housing units mixed in with affordable and market-rate apartments and community-oriented retail tenants on the ground floor.
In my capacity as a member of the Garden Court Community Association Zoning Committee, I've seen my fair share of people trying to block apartment construction out of concerns over density, as well as those who would seek to hold developers responsible for the public welfare that the city should be upholding. But with the tennis court/garden site, we have land that is publicly owned, which the city can dictate the development and maintenance terms of in perpetuity. The site could offer dignified housing and a commute to a high-quality school that would be nothing more than a walk across the street.
In a reality where we face the multi-headed monster of climate change, income inequality, and structural, multi-generational racism, we can't afford to shrug off an opportunity to do better for more people.
Leonard Bonarek is a certified planner, Garden Court Community Association Zoning Committee member, and aspiring urbanist children's book author. His opinions are his alone.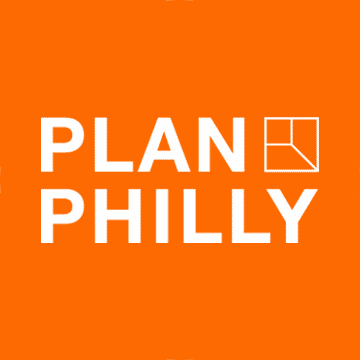 WHYY is your source for fact-based, in-depth journalism and information. As a nonprofit organization, we rely on financial support from readers like you. Please give today.