'A matter of life and death': Fairmount house that caught fire lacked safety fixes found in newer PHA properties
Philadelphia Housing Authority CEO Kelvin Jeremiah said the deadly fire that engulfed a PHA apartment highlights the need for investment in public housing.
The Fairmount rowhouse that caught fire early Wednesday morning and killed 12 people had battery-powered smoke alarms, no sprinkler system, and no fire escape. That's not uncommon, particularly in Philadelphia's older public housing, but Philadelphia Housing Authority officials hope to make old units safer with more funding.
"While the conditions [of public housing] are deteriorating nationally, our families wait, and wait, and wait," said Philadelphia Housing Authority president and CEO Kelvin Jeremiah. "They can wait no more. It has become a question of life and death for too many families, and this unfortunate, unimaginable tragedy highlights that."
According to city officials, PHA installed four smoke detectors in the duplex in 2019. The housing authority installed two additional smoke detectors in 2020 during another inspection. PHA last inspected the homes in May 2021, and all six smoke detectors were operating properly at the time, Jeremiah said. By Wednesday, none of the smoke detectors were operating, according to Philadelphia Fire Department officials.
"Like in so many units, even in private homes, when you're cooking, when you're doing whatever it is that you do, you turn it off, you pull it apart," Jeremiah said. "That happens."
The rowhouse didn't have any active violations, investigations, or permits, according to city Licenses & Inspections records. The home contained no fire escapes, a longtime concern of neighbors who said that many nearby houses operated as triplexes. Philadelphia code does not mandate fire escapes in any city properties, said L&I spokesperson Karen Guss.
Newer PHA properties have hard-wired smoke detectors, rather than battery-operated ones, Jeremiah said. Newer highrises also have sprinkler systems.
"For us to upgrade all of our scattered site units, all of our older developments, it requires huge investments," Jeremiah said. "These are aging housing stock that some of which dates back to the 1940s."
The fire should not be blamed on the "intact family" who lived inside the apartment that erupted in flames, Jeremiah said.
Christmas tree may have caught fire
Jeremiah spoke emotionally in front of handsome brick rowhouses like the one that caught fire, calling on Philadelphians to suspend judgment of the PHA tenants.
He said that the tenants of the upper-story apartment where the fire began moved into the unit in 2011 as a family of six, and updated their lease over the years to allow 14 members of their family to share the space. A grandmother lived there with her three daughters and their children.
"The family had children and the family grew," he said. "Our policies and procedures do not evict people because they have children. We don't remove them because their families are growing. The absurdity of that notion, I think, is self-explanatory."
Jeremiah noted that he too grew up in a multi-generational household, living with 16 members of his family.
Investigators are working to determine the cause of the fire. Fire officials in a Thursday afternoon press conference would not provide further details due to the ongoing investigation. Philadelphia Police Department officials said on Wednesday they could not yet say whether the deaths may be deemed homicides or inspire a criminal investigation.
Sources told WHYY News partner 6abc that a Christmas tree may have ignited inside the rowhouse and started the deadly fire. The Philadelphia District Attorney's Office confirmed that investigators on Wednesday filed a search warrant application in Common Plea Court seeking access to the apartment building. The warrant contained information indicating a child age 5 or younger was playing with a lighter and lit the tree on fire, as first reported by The Philadelphia Inquirer.
Deputy Fire Commissioner Craig Murphy said Thursday it wasn't hard to get people out of the building despite there only being only two exits — the front door and a back door.  The problem was the strength of the fire, particularly in the kitchen area located in the front of the second floor. The family of five that lived in the lower-level apartment managed to escape.
We are absolutely devastated about today's fire, which killed 13 people. Though we don't yet have all of the information, we know that our society is structurally designed for tragedies to occur, with broken systems that include a lack of affordable housing & no safety net.

— Community Legal Services of Philadelphia (@CLSphila) January 5, 2022
"There is an affordable housing crisis that confronts this great city," Jeremiah said. "More funding is needed to address the incredible capital needs and affordable housing demands that we have."
Jeremiah urged members of Congress to support President Joe Biden's Build Back Better agenda in order to help address the need for affordable housing. He estimated Philadelphia could receive upwards of $1 billion, which would help PHA check off its $1.5 billion in deferred capital and maintenance needs.
Right now, Jeremiah said the agency was focused on the fire's victims.
"Obviously, our hearts are bleeding right now and we're really sorry and saddened by this incredible, unimaginable tragedy," he said. "Our primary objective, as it was yesterday as it is today, and the days to come would be to stand firmly in support of our families who are suffering."
'Comfort this family'
A massive crowd of friends, family, and supporters gathered Thursday night for a vigil in front of the Bache-Martin School, where some of the young victims attended. Many carried candles and balloons.
"Our family would like to thank everyone for their kindness, generosity, and prayers during this horrific time," read a statement released by members of the victims' family during the vigil. "We feel the love and appreciate the support. We are asking that everyone respect our privacy at this time."
The family's statement also confirmed the names of three people who died; Rosalee McDonald, Virginia Thomas, and Quinsha White.
Electrical equipment on a telephone poll where balloons were tied briefly caught fire about a half-hour into the vigil, and the crowd dispersed.
Enormous turnout at the candlelight vigil for victims of the Fairmount row house fire at Bache-Martin school, down the block from the site of the fire. The victims included 8 children. @WHYYNews pic.twitter.com/OMogijnCj8

— Sophia Schmidt (@tough_schmidt_) January 7, 2022
Family and friends walked toward the site of the fire, located just a block away, to a small memorial on the corner of 23rd and Parrish, where Desiree Whitfield led a prayer.
"Our hearts are heavy, oh God, because we don't understand it," she said. "Comfort this family, oh God, comfort them."
Whitfield did not know the victims, but came to the vigil from Montgomery County to let the family know they are not alone.
"It could have been my child," she said. "These are babies. These are lives. They matter."
Taikima Clark, a third-grade teacher at Chester Community Charter School, came to honor the young lives lost.
"This hurts," she said. "There's no words to explain. I just want to show my love, my support for the children, for the family."
"Being a schoolteacher, this is devastating," she added.
The family's statement asked the community to donate or share the GoFundMe entitled "Funeral expenses for 12 lost in PA house fire."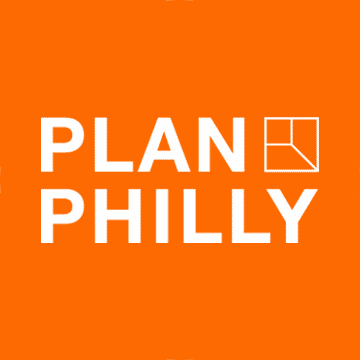 WHYY is your source for fact-based, in-depth journalism and information. As a nonprofit organization, we rely on financial support from readers like you. Please give today.