I did 25 years in prison. Don't abolish police — demilitarize and detoxify policing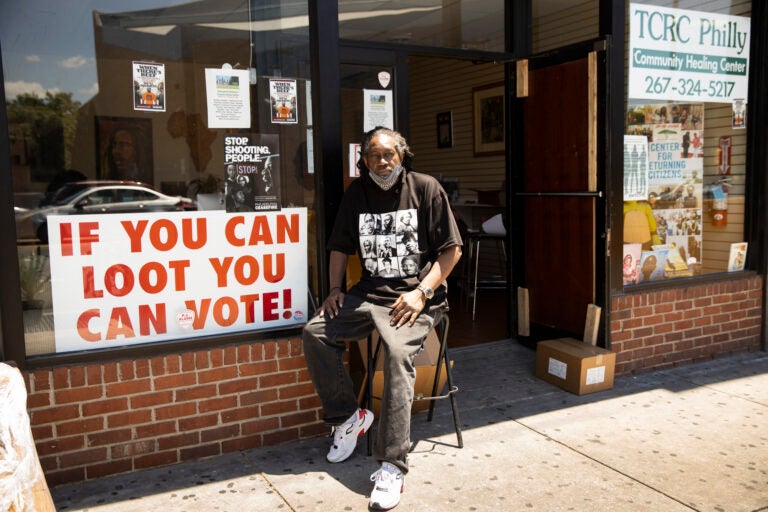 As a Black man who did 25 years in federal prison and now works to help people coming home in my North Philadelphia community, you might assume I am on the "defund the police" bandwagon.
But I'm not. I believe that the notion of police abolition, as it is stated, has no basis in reality and that the phrase divides people, even people who, like me, agree with the call for transformative change.
The slogan conjures up images of something akin to the "The Purge" — where all societal rules are gone because there is no law and no enforcement.
Understandably, the reactions of many to the phrase have been: If there's no police, who are you going to call? If there's a burglary, a horrific car accident, a murder, a missing child — who are you going to call?
When you say "defund" or "abolish" the police, hysteria takes over and there is an immediate disconnect in the minds of the general public around public safety.
Words are powerful.
Words such as: Reformation. Restructuring. Demilitarizing. Redistribution of resources and assets. Community accountability. All of those words and phrases are about changing the culture, transforming thinking and behavior patterns, and holding the police to the highest possible standard should be the discourse.
But knowing the power of words, what does the phrase "defund the police" really mean?
Community activists are calling for first responders who are trained crisis interventionists, mental health professionals, social workers or conflict resolution specialists.
They are calling for a restructuring of how the police function as an entity and how they treat people. They want to see a massive reduction of police budgets and the transfer of those funds to community-based organizations that can do real work on the front lines.
They want to see a demilitarization of the police with no further stockpiling of weapons designed to terrorize a community and a change in the use of deadly force and a rebuttal to the idea that violence against citizens is ever warranted.
What we should also be talking about is firing racist high-ranking police administrators who have encouraged the culture of violence and white supremacy.
We should be talking about elevating Black police officers with sterling records who have the good of the community at heart. Disbanding powerful police unions that have protected the status quo and made it impossible for our communities to control police members. In Philadelphia, that means the removal of Fraternal Order of Police President John McNesby and his cronies before any positive change can occur.
We should be talking about what sort of police force we want to see in our community. Do we truly need to retrain police? Or do we simply need to mandate that the police departments treat Black and brown neighborhoods in the same way they treat wealthy white neighborhoods? Policing in North Philly, Southwest, West, South Philly, and Frankford should be the same as in Chestnut Hill, East Falls, the Northeast, Center City, Rittenhouse Square and other white neighborhoods all over the city.
All those who transgress, all police who use excessive force, brutality, those who abuse and murder, must be fired, prosecuted to the fullest extent of the law and incarcerated.
Try to imagine a world where there are no police, no restraint on the behavior of human beings and tell me that is a world you want to live in with your children and your families. It is not. Yet, we can craft a world in which the police truly protect and serve, where the community holds them responsible and works to uphold public safety while honoring human rights.
Activists are correct to talk about the police inability to solve crimes and the violence that police officers bring to the table when they are protected instead of being properly supervised and held accountable for their actions. There must be interventions from the community to create change.
But as long as the police are industrially armed and occupying our communities there's no reason for neighborhoods to trust anything that they say. The events of the past two weeks have irrevocably changed America and shown in no uncertain terms that the murder of unarmed Black men will not be tolerated.
The momentum that this movement has created can bring lasting change if properly channeled and structured. It must not be mired down by emotional discussions of what it means to "defund the police." A clear vision of accountable policing and robust community involvement is the key to continued progress.

WHYY is one of over 20 news organizations producing Broke in Philly, a collaborative reporting project on solutions to poverty and the city's push towards economic justice. Follow us at @BrokeInPhilly.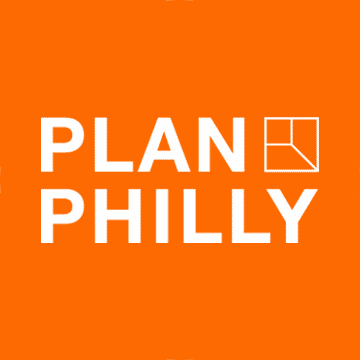 WHYY is your source for fact-based, in-depth journalism and information. As a nonprofit organization, we rely on financial support from readers like you. Please give today.