Art helps democracy. Mayor Kenney's plan to zero out Philly's arts office hurts us all
Philly's arts office responds to the cultural and ethnic diversity that makes up our vibrant neighborhoods.
We live in a city where the opportunity to create art and share culture is not equally distributed. Mayor Kenney's budget plan to eliminate the Office of Arts, Culture, and the Creative Economy (OACCE) and the Philadelphia Culture Fund (PCF) would only worsen this disparity, which community leaders have worked for years to address.
Our city-run arts office is a rare public entity explicitly charged with responding to the cultural and ethnic diversity that makes up our vibrant neighborhoods. It aims to close the gap in access to cultural experiences and creative expression that can change people's lives by funding art and culture across the city, especially in neighborhoods that don't have the museums and culture venues seen in Center City.
Right now, it is more important than ever for the city to commit to doing all that it can for communities, organizations, and individuals — especially those in neighborhoods where access to museums, galleries, and other cultural venues is limited.
On May 27, 18 of us from the arts community gathered to testify to the City Council and ask them to reject the Mayor's proposal.
Louis Massiah, the director of Scribe Video Center, shared the historical tradition of Philadelphia's arts and culture institutions. "The history of accessible cultural institutions goes back to the earliest days of the city, including institutions founded by Benjamin Franklin and AME Mother Sarah Bass Allen," Massiah said in his testimony.
"In the late 19th century we see organizations that blossomed during the Settlement movement, and today, throughout Philadelphia there are places like Taller Puertorriqueño, Asian Arts Initiative, PhilaDanco, Brandywine Print Archive, the Clef Club and Scribe, which are very much part of this tradition."
Massiah went on to talk about the significance of these organizations for residents: "We know that one of Philadelphia's greatest assets is the culture that emanates from the neighborhoods. Community culture is a key reason that Philadelphia is a healthy and liveable city."
In her testimony, public art artist Karyn Olivier shared a story about how art can make people feel seen. "I was thinking of one of the Philadelphia Cultural Fund's tenets — to preserve and protect the cultural heritage of Philadelphia and encourage a sense of pride and commitment in the city." she said. "Which led me to think of a public art project I did in Vernon Park in Germantown. I remember vividly the day a resident hugged me, thanking me for making the artwork."
Olivier recalled that the person told her "'if the city allowed you to make this piece and gave you money to make it, they must know we are still here. They haven't forgotten us.'"
When the city funds art in areas often overlooked by private investors, it offers "reassurance that our economically depressed neighborhood still mattered to the city," the artist said.
The city's entire Arts and Culture budget amounts to one-half of 1% of Kenney's overall budget.  With those limited funds, the arts office has created remarkably effective and far-reaching programs that touch every corner of the city.
It is exactly the kind of thing the city government can do, it's something that people want, and the rate of return is measurable and real.
The Art in City Hall program is a model of equity and inclusion. This past year, the program hosted 20 exhibitions, as well as numerous panels, talks, films, and special projects. The annual Arts Ed Fair featured 60 organizations with over 500 attendees.
"Having representation in City Hall, serving as a microphone to the cultural community, is our democracy in action," Tu Huynh, City Hall's exhibition manager, remarked recently,
In a "No to Zero" discussion channel, Shira Walinsky, an artist known for her murals and social practice work described how art feeds democracy.
"Thinking about this art is a manifestation of ideas – possibility," she wrote. "The first amendment freedom of expression—a fundamental value—to have that seated visibly in City Hall was to say we as a city value being a healthy democracy—the anger and rage at the Rizzo Statue shows us that art in the city absolutely matters. It represents the citizens!"
The Arts Offices provide platforms for hundreds of artists, dancers, musicians, photographers, writers, and other visual artists.
Digging deeper, in her testimony, the artist Sarah McEneaney made a valuable point about how much many local artists contribute to civic life. She said, "We invest in the city. We are civically engaged. We are community activists. We volunteer. We give back."
From the artists to the local organizations, the building blocks of so many small to midsize arts non-profits depend upon the modest grants they receive.
The Percent for Art program has been transformative. The Arts and Culture Office is the custodian of the largest and oldest public art collection in the country.
It is important to remember that the Arts Office is people working with people.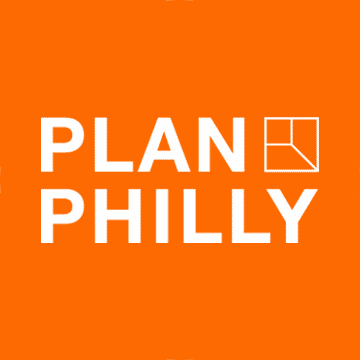 They are top-level arts professionals with deep roots in this city and its diverse arts communities. I know firsthand that they are well-respected and have great credibility, which is no small thing.
Let's celebrate and be proud of their work.
Our city, which has great poverty and need, would be all the poorer without our intentional support for the arts. Also, it is not clear if the city can recover without an investment in the arts and culture sector.
Let's not fool ourselves into thinking that somehow the core functions of the Office will continue without the Office.
The Arts and Culture Office is a meeting place inside the most significant meeting place in the city.
The shining example of this is City Hall itself: a building that is more than a building. City Hall embodies the convergence of the civic and the cultural.
Yes, some cuts must be made, but this is no time to get out of the arts.
We need to use all of our resources and the Arts and Culture Office is one of them.
Note: This essay is an adaptation of testimonies that were given to City Council on May 27. A second remote hearing for this budget proposal will take place on Tuesday, June 9 at 3 p.m. The hearing can be viewed on Xfinity Channel 64, Fios Channel 40 or online at http://phlcouncil.com/watch-city-council/
Thomas Devaney is a 2014 Pew Fellow and co-director of the film Bicentennial City (2020). His most recent books include Getting to Philadelphia (Hanging Loose Press) and You Are the Battery (Black Square Editions). He is on the Advisory Board of Blue Stoop: A Home for Philly Writers and he teaches at Haverford College.

WHYY is one of over 20 news organizations producing Broke in Philly, a collaborative reporting project on solutions to poverty and the city's push towards economic justice. Follow us at @BrokeInPhilly.
WHYY is your source for fact-based, in-depth journalism and information. As a nonprofit organization, we rely on financial support from readers like you. Please give today.