Creating safe communities in Philly starts with listening to communities impacted by violence
In order for Philadelphia to make a real change when it comes to disinvestment, leaders listen to the wisdom of the people who live here.
Philadelphia — the city I love and call home — just emerged from what's been labeled "the most violent year in decades." With 499 homicides and over 2,200 people shot in 2020, our city remains in crisis as an investment in police continues to rise. "What do we need in order to be kept safe?" is a question that city leadership struggles to hold. With a police budget that has grown by $120 million since 2016, the lack of safety is not because we lack police presence.
In fact, the city's most resourced response to violence is more violence — yet programs with outcomes that meet community needs starve. Our city is in need of a different approach to help our neighbors feel safe in their homes — one that addresses the root causes of violence. But what does creating safe communities actually look like?
The Investing In Safety We Can Feel campaign — a group of community organizations working to reimagine public safety — put out a citywide survey last fall and winter to start the process of figuring out an answer to that question. The six-question survey's culminating inquiry was: If the city reallocated funds from police directly to community services, would you call that a good decision?
The response is groundbreaking: 96%, the overwhelming majority of people who took the survey, said yes — calling a reinvestment of funds from police directly to community services either a good decision or a very good decision. This was consistent across neighborhoods, races, and age differences. The results of this survey shatter the idea that redirecting police funds to communities is unpopular. It proves that Philadelphia residents want the city to invest in other community needs aside from the police.
Now, what are we going to do about it?
The goal of this survey's distribution was to make sure it captured the knowledge of the people most impacted by these questions. The young people I work with at Youth Empowerment for Advancement Hangout (YEAH), a Black-led, community organization of young people in West and Southwest Philly impacted by violence, helped to distribute the survey in the areas where families have been most impacted by violence.
In the past, city officials and institutions who are completely disconnected from communities, like the Pew Research Center, have surveyed people about their feelings towards police — ignoring and erasing the deep wisdom that residents of Philadelphia and organizations doing work on the ground have about our communities. We are well aware of what can truly prevent and interrupt the cycle of violence.
My work with young people at YEAH makes it clear that meeting people's needs and addressing the root causes of violence are the building blocks of safe communities. When you engage young people who are directly impacted by violence, you experience first-hand how many things they actually need outside of "putting the guns down" or "finding something productive to do."
When people don't have access to healthy food, adequate health care, or proper transportation, they can't prioritize much outside of just trying to survive. When they do have these things, they are able to prioritize obtaining skills or jobs, staying connected to school, and building healthy relationships with people who can help them navigate through life.
YEAH has reduced barriers for young people to thrive by investing directly in them because that's what safety really means in our communities. We provide holistic case management services — cash, food, clean clothes, advocacy — and help folks get vital documents, physicals, and mental health treatment. In one year, with no space of our own and very limited resources, YEAH has helped 278 teens and young adults meet basic needs. But our program, and dozens like it, is not what the city prioritizes when it comes to safety. Only having self-fundraised crumbs or limited micro-grants makes it near impossible to build the resources communities need at the level necessary to fully address the systemic failures people are drowning under.
People want "community centers to help young people stay out of the streets," but the reality is, city leaders haven't invested in organizations like ours. Thanks to support from our community and local foundations, YEAH Philly was able to raise funds to purchase a building of our own this year. We plan to turn it into a community center that young people will want to spend time in for fun and have their needs met in a way that doesn't harm or isolate them.
In the midst of our fundraising, city officials either ignored us or told us they could not help us when asked how to obtain a city-owned structure or property to turn into a community center. Yet they've simultaneously thrown money at police officers who have not been, and by design cannot be, effective in reducing community violence. Our services at YEAH help people feel safe and feel invested in, and the fact that we have to continue to scrape money together to invest in our neighborhoods is unacceptable.
And it's not just us, Black and brown communities in Philadelphia have been in a crisis of disinvestment for decades.
This history matches where survey respondents feel the city has neglected crucial services the most. Affordable housing, mental health services, and public schools and community colleges were the essential services survey respondents said the city prioritized the least for funding. Community violence prevention, drug treatment, and youth recreational programming were also frequent choices. People in Philadelphia want to see more funding going towards centers for mental health and addiction recovery (58%), housing and stability assistance (57%), and education and youth programming (53%) as approaches to addressing violence.
So the question again becomes: if this is what people in our city are saying, are we going to listen to them? The correlation between community investment and public safety is clear and we see it in plain sight every day. Neighborhoods like Center City, Fishtown, and Society Hill are prime examples of how neighborhoods change when the city starts to invest in services and infrastructure. Instead of trash piled higher than the people, crumbling infrastructure, and broken streetlights, they have job opportunities, nice homes, good schools, access to quality food and goods. As a result, even though violence still happens there, it is rare for shootings and homicides to happen in these neighborhoods. Why? Because the people living there have their basic needs met.
The Investing In Safety We Can Feel survey proves that people need and want to feel safe and they know how to make this happen. We all deserve proper investment in our communities: investment in housing, food security, youth programming, and health and wellness. These are the things that make our neighbors feel safe and make people proud to live where they do. Our city must make a real change to address the crisis of disinvestment now, and it starts with listening to the wisdom of the people who live here.
Kendra Van de Water is the co-founder of YEAH Philly.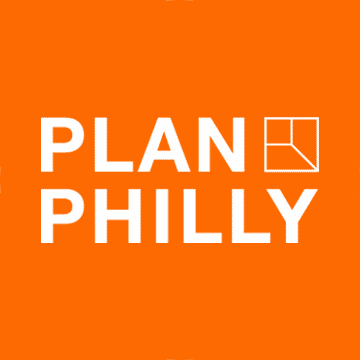 WHYY is your source for fact-based, in-depth journalism and information. As a nonprofit organization, we rely on financial support from readers like you. Please give today.