How to grow food in your garden and share it with people who need it
Are you on the front lines of the coronavirus? Help us report on the pandemic.
Deborah Rudman started growing her own food 15 years ago. First at community gardens, where she learned all the basics. And then, after her Northern Liberties community garden was turned into condos, in the backyard of the Port Richmond house she and her husband bought and remodeled by hand.
That garden now spans more than 2,000 square feet of land and encompasses a greenhouse they built and 20 raised beds. They grow all kinds of vegetables, several fruit trees and bees produce honey in a beehive. Neighbors and friends help farming on sunny days, but it's eating all the produce where they most definitely need help.
"You can't eat all the peppers, you just can't. You can't eat all the squash, you can't freeze all the squash, you can't make enough different recipes with squash," Rudman said. "So it's like… 'Please, take my squash!'"
But without matchmakers to connect growers with people in need of fresh food, the bounty doesn't always go where it is needed most.
As COVID-19 drives more demand for food pantries and more home growing, the Pennsylvania Horticultural Society aims to change that with a new program: Harvest 2020.
The initiative seeks to mobilize 100,000 gardeners to share their produce with local hunger relief organizations and donate funds to help the organization provide online resources and supplies to those in need.
Harvest 2020's ultimate goal is to supply local food banks and kitchens with at least 5 million pounds of fresh, locally grown fruits and vegetables.
"In Philadelphia, even pre-COVID 19, one in five of our neighbors did not have access to three meals a day," said Julianne Schrader Ortega, PHS' chief of Healthy Neighborhoods. "And it's all expected to get worse because of the pandemic. So the need for a really broad collective action is now. And we really want everybody to get involved and join us, and play a role in helping to combat food insecurity."
How to share your harvest
People who sign up for Harvest 2020 will get all of PHS' knowledge and connections to either start a home garden for the first time, or make their harvest more productive, if they're experienced gardeners. There will be webinars and educational materials online, as well as shopping lists including what is needed and where to get it. PHS' goal is to provide plants and tools to lower-income families who can't afford to get them through partnering community organizations, and to connect experienced gardeners with beginners, to help them start growing.
On the sharing side, PHS partnered with Philabundance, Share Food Program and the Greater Philadelphia Coalition Against Hunger to provide information on how to harvest and how to deliver the food in a way that is useful.
The Harvest 2020 website includes a map of soup kitchens, food pantries or agencies, and information about the kind of food that's needed the most, and best times and ways to deliver food to them.
People who can't deliver their food directly can use Food Connect, an app that connects those with excess food with those who need it.
"I think a really important thing to remember right now is you do not need to be an expert to get gardening and sharing food —  and every little bit helps," Ortega said. "We've called a bunch of different food agencies across the region and they're all looking for more produce, and they've confirmed to us that donations from home gardeners will make a difference."
Ortega said it's not too late in the season, either. Summer crops such as tomatoes, eggplants, cucumbers, peppers, corn, beans, and squash like to be transplanted as seedlings when the soil is warm. In Philly's growing zone, that's usually around Memorial Day. And then comes the fall season.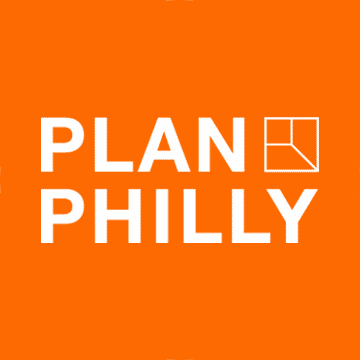 Rudman, the Port Richmond gardener who is also PhillyCAM's programming director, said working with PHS resources makes a huge difference. She's part of City Harvest, a PHS initiative that helps community gardens and super gardeners like her, grow and share food.
"It's in our nature to want to share with each other, especially food, especially now," she said. "And it's great to have resources to tap into, where I don't have to figure it all out all by myself. There's all this experience that comes before me and there's all these different people working in different areas, and have been, and there's all these systems that are already in place that really need the support and attention and participation."
Many gardeners and food growers have compared the surge in home gardening during the pandemic to what happened in the World Wars when Victory Gardens were planted to help prevent food shortages. Penn State Extension's webinar series, Victory Garden Reinvented, which has a following of about 2,000 people, offers lessons from history and today.
Rudman said gardening during this crisis provides her family with food, and an opportunity to keep active outside. Being able to share food with neighbors in need and food pantries gives her a sense of purpose and a way to help their community and show they care.
"That's been why I've wanted to do it in the first place," she said. "If anything good can come out of what's going on right now, that's something that we can carry forward to get through this in a healthy way, and beyond."