How HUP plans the big move — including patients — to its new Pavilion building
In two weeks, about 400 Hospital of the University of Pennsylvania patients will be wheeled out of their units. Thursday was the final dress rehearsal.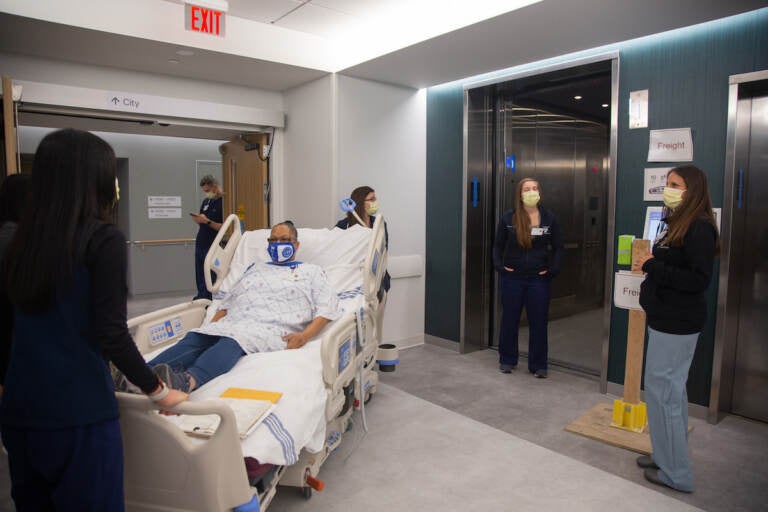 In just a couple weeks, roughly 400 patients at the Hospital of the University of Pennsylvania will be wheeled out of their units on the HUP campus at the corner of 34th and Spruce streets. They'll travel over a bridge or through a tunnel and into their new rooms in the 17-story, 504-room Pavilion that the university touts as its largest capital project in history.
The 1.5 million-square-foot building will house the hospital's neurosurgery, cardiovascular care, and oncology units, and will be connected to the HUP buildings across the street, as well as the nearby SEPTA station. It will also house a two-floor emergency department.
"These are our most complex patients here at HUP, and as you can imagine there's quite a bit of planning that goes into executing a move like this," said Alyson Cole, HUP's associate executive director for transition and occupancy.
After researching how other hospitals have moved, Cole said, administrators decided it would be safest and least disruptive for patients and hospital operations to move everyone on the same day. Simulations estimate it will take eight hours, beginning at 9 a.m. Roughly one intensive care unit patient will be transferred every five minutes, and a non-ICU patient every three minutes, she said.
About half the patient census at HUP's campus will remain in the current building, including the women's health and medical/surgical units.
The move will be made with the assistance of volunteer medical students, who will perform an array of tasks. Some require no clinical experience, such as monitoring and obstructing traffic or operating elevators. Others will transport patients on stretchers and wheelchairs, or assist their relatives or visitors who require help. The emergency departments in both the sending and receiving hospitals will be open and available. Extra medicine will be on hand for patients who might wake up or experience discomfort in the middle of the move.
The Pavilion, which has been under construction for more than five years and cost $1.6 billion, is designed for a new type of patient experience — more like a hotel, say its designers, than a hospital. Large screens controlled by a personal bedside tablet hang at the foot of every bed and allow for entertainment and video chatting with family members, as well as allowing physicians to project X-rays, vital signs, and patient data from various monitoring devices in one central location as they make rounds. More new technology registers every person who enters a patient's room and flashes that person's photo and role on the screen, so the patient knows who's attending to them.
Rooms are designed to promote high-quality sleep — notoriously difficult but also vital during hospital stays. They facilitate natural light instead of fluorescents that can disrupt circadian rhythms. The goal is to also reduce disruption by placing patient rooms on the perimeter of the building, with the clinical supplies and labs in the center. That minimizes the sound of carts jangling through the hallways or bleeps and bloops from constantly running machines.
The main lobby features an installation from sculptor Maya Lin, designer of the Vietnam Veterans Memorial in Washington, D.C. Visitors and patients will be able to dine at James Beard Award-winning chef Tom Colicchio's Root and Sprig Cafe, and the hospital will host a second location of Bower Cafe.
Rehearsing for the move
The hospital's staff is busy preparing for move-in day. Thursday marked the last of three "dress rehearsals," during which each department walked through every step of its day-to-day operations in the new building. Staff members noted details ranging from where the linens will be stored, to how to call security if a patient or visitor becomes aggravated or violent. (Nurses can wear electronic sensors, which they can squeeze to call for help automatically.)
Dr. Monisha Kumar is the director of the Neuro ICU and an associate professor of neurology, and anesthesiology, and critical care. Her unit is moving to the 10th floor of the Pavilion. She said she's looking forward to being less isolated from the rest of the hospital. In the new building, her ICU unit — where patients with serious and acute brain injuries will stay — can be transferred easily to the neurosurgery unit or elsewhere.
"For patient safety, which is something I feel very passionately about, it's been hard to take patients to leave the ICU and bring them to the general wards," she said, adding that the new setup will also allow teams to work in close proximity to one another, instead of at opposite ends of the hospital, as they are now.
"It makes that care more streamlined and more patient-centered, because you want to have a team that knows you intimately and you don't want to have a team that has to relearn everything," she said.
Kumar is expecting to move upward of 20 patients from the neuro ICU to the new building on Oct. 30, some of whom could be in a coma or other critical condition. She's been a part of big moves before, but not where all the aspects of the hospital are moving alongside the patients — the blood banks, the labs, the pharmacy.
"I suppose that's a little nerve-wracking, but I have every confidence we're going to do it well," she said.
Before the Pavilion opens, Penn Medicine needs to staff up. The new hospital created 600 new positions, and signing bonuses are being offered to sweeten the deal — up to $15,000, according to the Philadelphia Business Journal. In total, more than 10,000 staff members will be trained to work in the building, though they won't all be there at once. The health system as a whole employs 40,000. Many of the open positions are for nurses, for which shortages are being experienced nationwide.
Cole said the teams responsible for caring for patients on day one are fully staffed.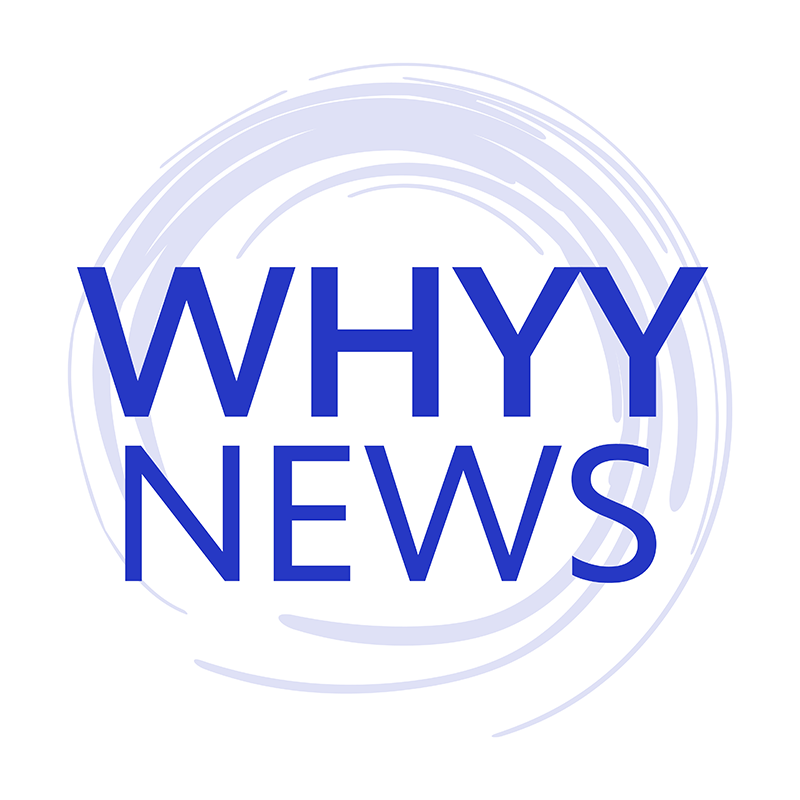 Get daily updates from WHYY News!
WHYY is your source for fact-based, in-depth journalism and information. As a nonprofit organization, we rely on financial support from readers like you. Please give today.