Housing activists sue PHA to keep families living in abandoned Philly properties
Philadelphia has thousands of empty houses scattered across the city while more than 47,000 residents remain on the waitlist for federally subsidized housing.
Housing activists from the Poor People's Economic Human Rights Campaign are suing the U.S. Department of Housing and Urban Development and the Philadelphia Housing Authority for trying to remove families from abandoned Philadelphia properties.
"The City of Philadelphia has had no place for them to go," Cheri Honkala, director and co-founder of the campaign, said. "We want all of the abandoned properties that the families are in, and we want to see housing as a human right in our lifetime here in Philadelphia and then potentially the rest of the country."
The group, which hosted a press conference Tuesday outside the U.S. Courthouse at Sixth and Market streets, said it is housing more than 30 families throughout the city.
Honkala, a well-known housing activist who has moved families into abandoned Philly properties for more than 30 years, told Billy Penn that most of the people housed by the group are single mothers with children. She said the group does not house people who use drugs.
Philadelphia has thousands of empty houses scattered across the city while more than 47,000 residents remain on the waitlist for federally subsidized housing. PHA itself owns 350 uninhabited houses, according to the agency, which last year brokered a deal with another activist group to transfer 50 empty properties to a nonprofit that would house people who had been living in encampments.
Conor Corcoran, the group's civil rights attorney, said it chose to take legal action now because COVID-19 emergency protections against eviction are fading away.
"We're here for the three lawsuits that were filed to give the federal courts a chance to be proactive … to get these people into homes before the eviction crisis and its consequences befall on the city."
The move also comes after Philadelphia's eviction moratorium expired last Wednesday and the federal government's Centers for Disease Control and Prevention extended its ban until the end of this month.
Corcoran said he'll be relying on Act 135, the Abandoned and Blighted Property Conservatory Act, which allows judges to choose independent nonprofit organizations to oversee the operations of abandoned properties.
The lawsuit maintains that there are eight abandoned properties for every person experiencing homelessness, and that both the city and the federal government have failed to house people.
It comes weeks after Stephanie Sena, anti-poverty fellow and professor at Villanova University's Charles Winter School of Law, Villanova law student Delaney Keefe, and attorney Michael Huff filed a separate lawsuit against the city over a plan to remove people out of encampments in the Kensington neighborhood.
The Philadelphia Housing Authority did not comment at the time of publishing. They said they did not know about this latest lawsuit until PlanPhilly inquired.

WHYY is one of over 20 news organizations producing Broke in Philly, a collaborative reporting project on solutions to poverty and the city's push towards economic justice. Follow us at @BrokeInPhilly.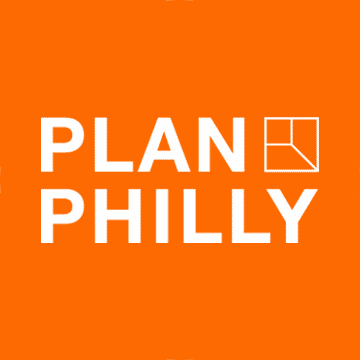 WHYY is your source for fact-based, in-depth journalism and information. As a nonprofit organization, we rely on financial support from readers like you. Please give today.