Philly courts just extended eviction protections again. Here's what that means
Housing advocates call the move a win for tenants. We've summarized what you need to know whether you are a renter or a landlord.
The requirement for Philadelphia landlords who want to evict tenants must first go through the city's eviction diversion program and apply for rental assistance by Aug. 31, according to an order issued late by the Pennsylvania Supreme Court late Wednesday evening. The order extended a previous mandate that was set to expire Wednesday.
The move won cheers from housing advocates, who called it a win for tenants still reeling from the economic impacts of the COVID-19 pandemic.
Philadelphia has won national recognition for the program, and the U.S. Justice Department cited WHYY's reporting in a letter to state supreme court chief justices for the use of the eviction diversion and rental assistance. On Wednesday, the White House hosted an eviction prevention summit and also credited Philadelphia's system.
Councilmember Helen Gym spearheaded the bill that made the eviction diversion program possible last year.
"I think there is a commitment more than ever that we want to end poverty-based evictions in the city of Philadelphia," Gym said. "We are showing we can do it and if the poorest large city in the country can show that we can end it, I think anybody can."
The Philadelphia Municipal Court on April 1 began requiring landlords seeking to evict tenants for nonpayment of rent to enter Philadelphia's Eviction Diversion Program, seek rental assistance, and to wait 45 days before filing in court.
Patrick Dugan, the municipal court's judge, requested the Pennsylvania Supreme Court grant the extension.
"It is anticipated that the Court will be overwhelmed with filing of eviction cases based on non-payment of rent and that the continuation of the Philadelphia Municipal Court Diversion Program will enable the Court to manage the backlog of evictions…" Dugan wrote in his request.
A Philadelphia court order to ban lockouts expired Wednesday, but the Centers for Disease Control and Prevention's nationwide ban remains in effect through the end of July.
There are about 2,000 eviction cases in the city limbo that could move forward after the moratorium is lifted.
With all of the rapid changes to eviction laws, it's difficult to keep up, so here is everything you need to know about your rights when it comes to eviction court.
What does this new extension mean for me?
Landlords cannot file an eviction for nonpayment unless they first apply for rental assistance and go through the eviction diversion program. When a landlord applies for rental assistance, they are automatically enrolled in the eviction diversion program. Philadelphia's rental assistance portal can be found online.
What does this mean if I already had a case against me and my landlord won?
Nothing. This primarily affects only the people who are at the beginning of their eviction process. Lockouts can continue now that the previous order has expired.
So the Philadelphia courts' protection against lockouts has expired. What does that mean for me?
It means that the only moratorium for evictions is now on the federal level under the CDC order. There is no longer blanket protection, and the CDC order will only work for you if you signed a declaration form.
A tenant still has some time because of the eviction diversion and rental assistance requirement.
Claudia Aiken, Director of The Housing Initiative at Penn, said it appears that both the city and the country are experiencing the tail end of emergency tenant protections because of the pandemic. She's studied 15 cities across the country that have put emergency rental assistance programs in place.
"When the moratorium expires – absent any kind of intervention – we would expect a wave of evictions because we know people have accumulated rental arrears," Aiken said. "Rental assistance needs to continue."
What can rental assistance provide for me?
Tenants can receive rental assistance for up to 18 months total, which includes both back and future rent, but due to federal guidelines, no more than three months of rent can be provided at a time. Tenants will have to reapply every three months to demonstrate need. Tenants also can receive utility help for 18 months total, and those funds would go directly to PECO or Philadelphia Gas Works. If a landlord puts the cost of utilities onto the tenant, that can be tacked onto the rent section.
What happens when I go through the eviction diversion program?
Tenants get assigned a housing counselor to discuss rights, navigate rental assistance, and talk repayment agreements. Both the landlord and the tenant will receive automatic text and email notifications of the date and time of the mediation and the phone number to call. All mediations are conducted over the phone. If an agreement is reached by the end, it's typed up and sent to both parties. If an agreement is not reached, a necessary follow-up mediation can be scheduled. The housing counselor follows up with the tenant 45 days after mediation to see if the agreement is still working.
The federal government keeps extending the moratorium. Is this the last time?
On the federal level, it looks like it will be. There have been challenges against the CDC order, but the U.S. Supreme Court ruled Tuesday to not lift it since it's set to expire next month, and President Joe Biden has said he does not expect to extend it again. This will likely be the last time there is nationwide protection.
However, you are not automatically protected under the order, and it's only for nonpayment. Renters must sign a CDC eviction protection declaration and send it to their landlord. Tenant lawyers advise to make a copy and retain proof that the declaration was sent.
If a renter signs it, they are claiming the following things:
They attempted to get rental assistance.
Their income is $99,000 or less ($198,000 or less for couples).
They can't pay rent and are at risk of experiencing homelessness.
Are courts open now?
Courts are open, hearing cases, and issuing judgments. It's been this way for a few months, but courts are no longer automatically accepting requests for remote hearings. They are prioritizing in-person hearings. If you want to be remote, you have to state either a disability or other emergency reason. The courts have also lifted their face mask mandate.
Can my landlord charge me late fees?
Yes, but this can be waived if a tenant gives their landlord notice that they are experiencing financial hardship through a CDC declaration form or a Tenant COVID-19 Certification of Financial Hardship Form. Under the Emergency Housing Protection Act, if a tenant gives them a certification, the landlord can't charge late fees from March 2020 to September 2021. Landlords must credit back any paid late fees during this time to a tenant's rental account.
What are my options for a repayment plan?
Tenants are entitled to enter a mandatory repayment agreement with their landlords. It allows tenants to pay back rent owed through Dec. 31, 2020, over a multi-month repayment period ending on Sept. 30, 2021. This can be discussed and negotiated through eviction diversion program mediation.
Things seem to keep changing. Where can I get the most updated info?
The Tenant Union Representative Network holds know-your-rights workshops via Zoom several times a week.
Philly Tenant Rights Hotline can be reached at 267-443-2500. It's a one-stop number for information and referrals to legal service agencies.
Phillytenant.org is maintained by the Philadelphia Eviction Prevention Project partners who participate in the hotline, and is updated frequently.

WHYY is one of over 20 news organizations producing Broke in Philly, a collaborative reporting project on solutions to poverty and the city's push towards economic justice. Follow us at @BrokeInPhilly.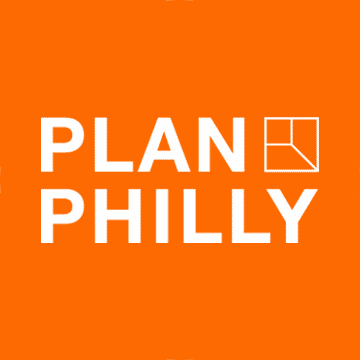 WHYY is your source for fact-based, in-depth journalism and information. As a nonprofit organization, we rely on financial support from readers like you. Please give today.