Kensington encampments persist after a lawsuit, a canceled sweep, and protest
Protestors, police, and encampment residents mingled on Kensington Ave., one day after a Villanova prof sued the city over its treatment of homeless people.
About 100 people experiencing homeless continue to live on a quarter-mile stretch of Kensington Avenue near McPherson Square and the Allegheny Avenue transit station even as the Kenney administration says they have left the area.
Some people were living in tents and makeshift structures, but most were sleeping on the sidewalk Wednesday morning along Kensington Avenue. At the intersection of Kensington and Allegheny, police officers mixed with a smaller number of unhoused people and protesters there to publicly oppose a planned city sweep of the encampments.
While the city canceled its action saying the encampments had voluntarily disbanded, the activists said they came out anyway to make sure there wasn't any brutality.
"There has to be resistance to the constant harassment of people that are homeless in the city," said Sterling Johnson, a housing activist.
Several people experiencing homelessness who did not want to be identified said they saw police officers throwing out tents and belongings over the past week. Unhoused people said they've been there for periods ranging from weeks to months.
Philadelphia now faces a lawsuit over the alleged actions and planned sweep. The suit, filed Tuesday by Stephanie Sena, anti-poverty fellow and professor at Villanova's Charles Winter School of Law, Villanova law student Delaney Keefe, and attorney Michael Huff, alleges the city is violating unhoused people's Fourth Amendment right to live without unreasonable searches and seizures. The lawsuit's argument hinges on its allegation that the city doesn't have enough beds for the unhoused and therefore, people who are displaced from the encampments have nowhere to go.
"If we are not going to make housing available for our neighbors who need us, then we cannot also criminalize them for living," Sena said.
They hope the lawsuit pushes the city to create more permanent housing for people and affects change as part of a movement of lawsuits filed in courts across the country over the criminalization of encampments.
A spokesperson for Kenney administration said the city couldn't comment on pending litigation but an Office of Homeless Services spokesperson said there are "many open beds" in both the homeless and drug addiction treatment systems. They declined to give a specific number or an estimate, saying it varies depending on the day. On Wednesday, OHS said the city has about 100 beds available throughout the shelter system.
Liz Hersh, the city's director of homeless services, estimates that 300 people live in Kensington without housing — three times the number of shelter beds available on Wednesday. Police say the number is even higher, estimating last week that about 658 people live on Kensington streets. In the spring, SEPTA temporarily closed the Somerset station and then the Allegheny Station in order to repair and clean the transit stops, citing drug use and encampments in the facilities.
Hersh said the Office of Homeless Services' numbers are lower than the police's because the office does not count everyone who happens to be on the street and instead, counts people who are seen living on the street multiple times over a course of months by outreach workers.
"There's people who come up there to party," she said. "There's people who come up to use, so there's a lot of different groups of people on the street."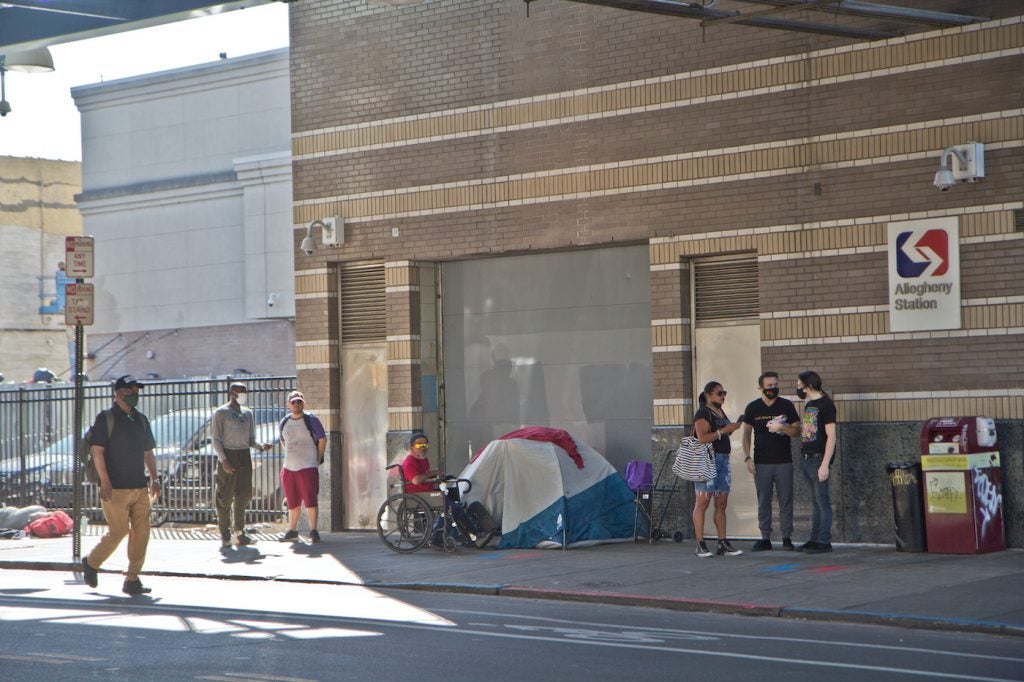 Other aspects of the lawsuit include demands to stop any future sweeps, a stop to evictions in encampments throughout the city, and the formation of an oversight board of shelter residents to oversee OHS. The lawsuit also seeks to reopen the city's COVID-19 hotels.
Sena, who unsuccessfully sued the city last year to prevent it from clearing out the homeless encampment on the Benjamin Franklin Parkway, said she has a whistleblower who is able to testify about rampant misconduct at city-run shelter facilities.
At a first hearing for the lawsuit Wednesday in the Eastern District Court of Pennsylvania, Judge Eduardo C. Robreno granted a continuance until next Friday.
Common ground
The protesters who came out Wednesday came out for different reasons, but ultimately found common ground. While activists from ACT UP and Philadelphia Housing Action came to oppose the planned sweep, local residents were out demanding unhoused people to go to shelters and seek addiction treatment.
"You can't come out of your house," Alfred Klosterman, a resident in the neighborhood said. "You have to watch where you're walking so you don't step on human waste or needles. Nobody wants them jailed, but we can't deal with their problem."
But within a few hours, people from the different groups recognized they shared common goals.
Chelsea Dalsey, 36, witnessed the entire interaction. Dalsey originally was one of the organizers coming to protest the encampment. Dalsey used to be on the streets on Kensington Avenue because of her own addiction before she became sober 10 years ago.
"People just started talking and comparing notes and that started to evolve," she said. "They extended that olive branch and invited us back over to have a unified protest against the city."
Shannon Farrell, the head of the Harrowgate Civic Association, said she's always wanted to see everyone housed.
"We want them to have a place … we're just opposed to continuing to live like this with them on our streets, living in encampments, so that's where it became unified," Farrell said. "We have for four years supported housing, treatment, and anything that would help those suffering with addiction living on our street, and I think it was the first time we were able to converse about it."
Farrell, along with many other residents, opposed a safe injection site in their neighborhood when it was originally proposed. She said she is disappointed that not much has changed in years and is disappointed with what she sees as the city's inaction.
"We've been waiting and we still have about 700 people on our street," she said. "So we're very frustrated and that's the point. We've waited for years to figure out what you're going to do to make our community safe."
Farrell is happy everyone ended up getting along, but she's not satisfied.
"What I'm afraid of is what always happens," she said. "Everybody came out and voiced their feelings, Stephanie Sena filed litigation, and then everybody disappeared … and then the only people left here in the neighborhood are the people suffering with addiction, the drug dealers, the police, and the residents."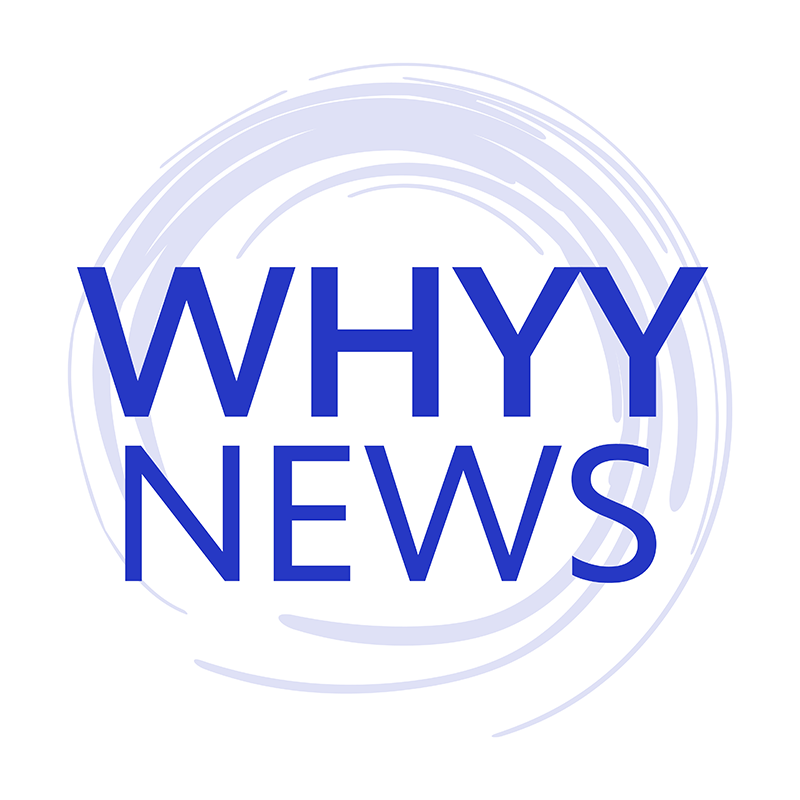 Get daily updates from WHYY News!
WHYY is your source for fact-based, in-depth journalism and information. As a nonprofit organization, we rely on financial support from readers like you. Please give today.