Homeless encampments shored up tents to ride out Tropical Storm Isaias
As storm warnings mounted, some camp organizers added extra stakes and tarps; others helped raise funds to house some people in temporary shelters.
As Tropical Storm Isaias ripped through the area Tuesday with high winds and heavy rain, hundreds of unsheltered people weathered the storm at the ongoing encampments in Center City and North Philadelphia. The rows of tents erected at a ballpark along Benjamin Franklin Parkway, where 150 to 200 people live, persist as a protest against the lack of affordable housing in the city. About 900 people live on the street in Philadelphia in total.
As storm warnings mounted, camp organizers helped raise funds to house some people in temporary shelters, while others spent Sunday shoring up the flimsy shelters with extra stakes and tarps.
Jennifer Bennetch, of Occupy PHA, said she's taken in eight people who were living in tents in North Philadelphia, across the street from the Philadelphia Housing Authority offices.
"Most of the time, the people that we have in these encampments would just be in random places trying to figure out how to protect themselves from the weather," said Bennetch.
One of the people who rode out the storm in Bennetch's home was Faith Burdick, who said she began living at the homeless encampment on the Parkway in June. She recently moved to the smaller site near PHA in North Philadelphia, she said, because she didn't feel safe on the Parkway.
"It's like the O.K. Corral down there," she said, "fighting, robbing, stabbing, it was insane."
The Parkway encampment is both a political protest, connected to the Black Lives Matter movement, and housing for about 150 to 200 Philadelphians. It has drawn the ire of both city officials, who say it can't be a permanent site, and the surrounding neighborhood associations, which say it has created an abundance of trash and has blocked youth sports leagues from playing. 
The encampment across from the Philadelphia Housing Authority is smaller, and focuses pressure on PHA to open dozens of houses under the agency's control to families experiencing homelessness.
Burdick said news of the tropical storm worried her and the other residents.
"It was pretty scary at first, we were like, 'what are we going to do?'" she said.
Even on a day without a storm, Burdick said, being homeless is a living hell.
"We need somewhere to go so that we can look for a job, get health care, wash our clothes, not be dirty. It's just basic human rights," she said.
The city says it has empty shelter beds, but many of the people living in tents like Burdick say that the shelters are dangerous and that they risk getting their belongings stolen.
Still, Liz Hersh, Philadelphia's director of homeless services, said the shelter system, as well as other homeless service sites, usually see an uptick in usage during storms. The city's homeless outreach teams work with first responders to let unsheltered people know about impending storms and the options available, she said. 
"We took the storm warning very seriously, and we made a sustained and concerted effort to let the camp's organizers know how serious the conditions would be," said Hersh. "Ultimately, unless a state of emergency is declared, it's up to the individual to make choices about what they want to do. We just try to arm them with as much information as possible."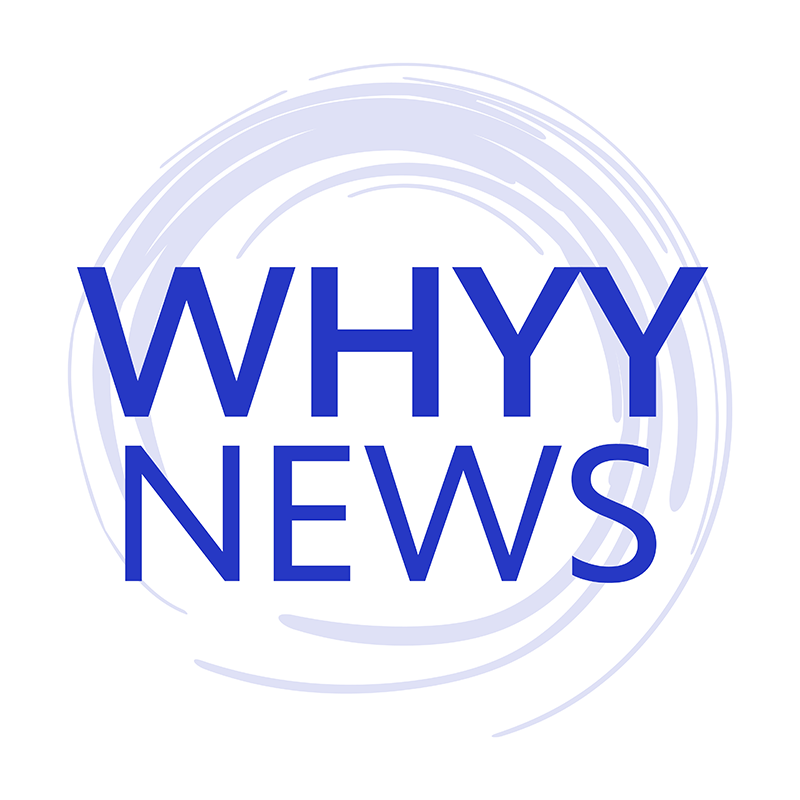 Get daily updates from WHYY News!
Hersh said that since the encampment organizers and the city have been in talks about how to dismantle it and move residents elsewhere, about 70 people have been housed in the shelter system.
Burdick said that she and her husband did get housed through Project Home for a time, but that it was far away from her doctor. The shelter curfews also made it difficult for her to return early enough to get her medication and meals. So she decided to move back to the encampment.
City officials have been in talks with the organizers of both the Parkway encampment and the Occupy PHA camp. Mayor Jim Kenney joined the talks several weeks ago, but so far there is no plan in place to dismantle either camp.

WHYY is one of over 20 news organizations producing Broke in Philly, a collaborative reporting project on solutions to poverty and the city's push towards economic justice. Follow us at @BrokeInPhilly.
WHYY is your source for fact-based, in-depth journalism and information. As a nonprofit organization, we rely on financial support from readers like you. Please give today.