Hite cites staffing shortfalls and crumbling infrastructure as proof of unconstitutional school system
Plaintiffs say Pennsylvania's school funding model is inadequate and inequitable, and that the state discriminates against students in poor districts.
Partway through his testimony in a landmark trial over Pennsylvania's system for funding public schools, School District of Philadelphia Superintendent William Hite drew a stark comparison between two high schools, located just a few miles apart.
Lower Merion High School is less than four miles away from Overbrook High School, but draws on far more taxable wealth and generates significantly more money to spend on each student.
According to state data, Lower Merion spends about $12,000 more per student than Philadelphia.
On the stand, Hite ran through the difference in achievement levels at the schools.
Of the economically disadvantaged students at Lower Merion, 80.6% score proficient or advanced on the English Language Arts Keystone, a statewide standardized test.
In comparison, just 2.4% of economically disadvantaged students at Overbook reach proficient or advanced.
When it comes to the state's high school algebra exam, the breakdown was 72.2% compared to 3.6%.
"Is there any reason that Overbook students — or, for that matter, any Philadelphia students — are not capable of reaching Lower Merion's proficiency scores?" asked Kristina Moon, a lawyer for the plaintiffs in the case, who argue that the state's current funding system is unconstitutional.
"Other than funding? No," Hite said. "And making sure that young people have access to the types of resources that Lower Merion enjoys."
The School District of Philadelphia (SDP) is not a petitioner in the historic lawsuit in Pennsylvania Commonwealth Court, but a district parent is part of the case, which was filed in 2014. The Pennsylvania chapter of the NAACP, which is also a petitioner, has more than 1,000 members in Philadelphia.
The Philadelphia Board of Education also recently approved a resolution supporting the lawsuit.
The plaintiffs in the case, including six school districts and several parents, say Pennsylvania's school funding model is inadequate and inequitable, and that the state is violating its own equal protection clause, alleging it discriminates against students in poor districts.
The defendants, including GOP legislators, argue that the state is meeting its constitutional requirement to provide a "thorough and efficient" education, and that there is a distinction between "must-haves" and "nice-to-haves." Defendants also cite the fact that state funding does favor poorer school districts, even if it doesn't erase gaps compared to tony districts such as Lower Merion.
'Not the environment we want'
Philadelphia, one of the poorest cities in the country, is in a unique position, Hite said. SDP is by far the state's largest school district, serving more than 200,000 students. It's the only district in the state without taxing authority, relying almost entirely on city and state lawmakers.
Sixty-five percent of students are economically disadvantaged, and more than 22,000 require special education services — more than the total enrollment of any other school district in the state, according to the plaintiffs.
"Not just the percentages, but the numbers of young people we serve who don't have access to early childhood experiences, that are not on grade level, that are experiencing trauma, that are homeless, that are new to the country, and that have special needs that you need to actually have additional resources for — the concentrations and numbers of those individuals in the School District of Philadelphia differ in many cases from many other districts simply because of our size," Hite said.
And he argued the district does not have enough funding to meet students' needs. Philadelphia public schools are short $5,583 per student, according to analysis cited by the plaintiffs.
One central concern is the district's facilities. The average age of the district's buildings is 77 years old, Hite said. Forty-four buildings are more than 100 years old, and all but two of them are currently in use.
According to a Facilities Condition Assessment completed in 2017, the district has $4.5 billion in deferred maintenance.
"We have a lot of old buildings that need a lot of work," Hite said.
Over 70% of the district's schools likely contain asbestos based on their age, he said. In the last three years, the district had to close a dozen schools because of asbestos concerns.
Hite also estimated that "probably" 75-80% of schools need lead paint remediation, and many buildings have had issues with mold.
Students are attending school in buildings "where there are exposures to potential materials that may be hazardous," Hite said. "It is not the type of educational environment that we want for our young people in Philadelphia."
Many teachers and staff also have to work in a setting "where you see peeling paint, where there are leaks from roofs that are under disrepair or there's mold, potential asbestos, or lead. It makes individuals anxious, it's discouraging. Individuals are concerned about their health and safety in those educational environments," Hite said.
Inside those buildings, many students are not receiving the support they need.
On the stand, Hite described a district still feeling the effects of staffing cuts made nearly a decade ago.
When he took over as superintendent in 2012, the district was in financial distress, Hite said, partly because of cuts to state education funding.
His administration closed 24 schools and cut about 4,000 positions, reducing the district's workforce by 20%.
That included school psychologists, guidance counselors, bilingual counselors, and construction managers.
"We still haven't returned to the staffing, the levels, that we had prior to all of those cuts," Hite said.
Now, he said, school leaders have to make trade-offs. A school might need a counselor, a reading specialist, and someone to help with behavior issues stemming from student trauma, but only have enough money for one position.
"They have to prioritize and say which one of these will have the greatest impact, and then I'll just choose to do without the others — although I need the others," Hite said.
Just six of the district's more than 200 campuses have certified librarians, one stark example of how underfunding shows up in schools.
These trade-offs affect students' ability to succeed in school and to graduate career and college ready, Hite said.
He pointed to the district's growing number of English language learners. In the 2012-2013 school year, about 8% of students, or 11,502 children, were English language learners. By the 2019-2020 school year, that number had grown to 13%, or 16,669.
The state expects students to reach English proficiency in six years. About half of the district's youngest students met that growth target in the 2018-2019 school year, and only 15% of students in grades 6-12 met the target, according to a research brief prepared by the district.
Those numbers are not acceptable, Hite said.
"Learning the language is one of the first steps in order to have access to many opportunities that we would want those young people to have," he added, including graduating from high school, getting a job, or enrolling in college.
With more funding, the district could hire more support staff for English language learners, and more bilingual counselor assistants to help their families.
"It's been my experience, particularly here in Philadelphia and in other districts where I've worked, that where we've had those types of supports, children do a much better job reaching the levels of language acquisition that allow them to exit [English as a second language] services," Hite said.
It was just one of many examples Hite laid out, illustrating how more funding and resources could improve educational outcomes for Philadelphia students.
During cross-examination, John Krill, a lawyer for GOP Senate President Pro Tempore Jake Corman, sought to undermine the dire picture painted by Hite.
He asked him to read through a document, created by the district, encouraging families to enroll in its schools. The document lays out "the top 10 reasons to choose the School District of Philadelphia" from its commitment to early literacy — "we've trained all of our K-3 teachers to become expert reading instructors" — to its focus on career and college readiness — "we offer 35 rigorous Advanced Placement courses."
Throughout the trial, defense attorneys have pointed to high-level course offerings, special programs, and student achievements (like an award-winning sports team at the William Penn School District) to argue that districts are able to provide students with solid opportunities at their current funding levels, and are often not only meeting but exceeding their constitutional mandate.
Hite's cross-examination will pick back up later this week. The trial is expected to continue well into February.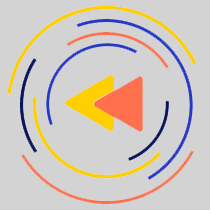 Saturdays just got more interesting.
WHYY is your source for fact-based, in-depth journalism and information. As a nonprofit organization, we rely on financial support from readers like you. Please give today.