Health effects uncertain, high toxin levels found in blood of residents near military bases
Blood tests for more than 230 residents of Bucks and Montgomery counties have come back showing high levels of a class of toxic chemicals known as PFAS.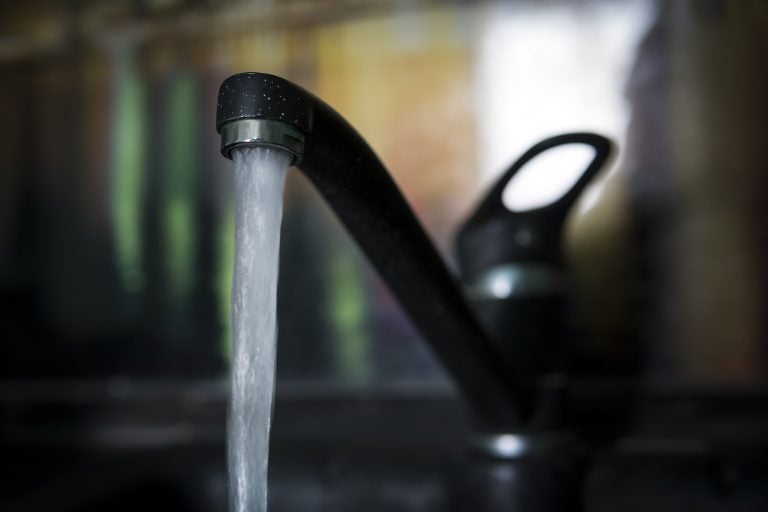 Blood tests for more than 230 suburban Philadelphia residents have come back showing high levels of a class of toxic chemicals.
The testing was conducted as a part of a federal effort to scan for PFAS — perfluoroalkyl and polyfluoroalkyl substances — in communities near military bases in Horsham and Warminster townships.
PFAS are used in small quantities in many household items, such as waterproof coating, takeout food containers, and nonstick cookware. They can also be absorbed through the skin, inhalation, and consuming seafood. But the most common way for PFAS levels to increase in the blood is through contaminated drinking water.
A firefighting foam used for years on the military bases contained PFAS, and chemicals from that material leaked into drinking water supplies, affecting more than 70,000 residents in Montgomery and Bucks counties. The water sources have since been changed.
Contamination was discovered in 2014 in Horsham, Warminster, and Warrington townships.
The Pennsylvania Department of Health delivered the individual results to the 235 tested residents, along with overall average levels of all who were tested. The results of the blood tests, obtained by The Philadelphia Inquirer,  show that for one type of chemical, known as PFHxS, levels were more than five times higher than the national average for the residents sampled.
The department cautioned in its letter to residents that that scientific research on the effects of PFAS is limited and little understood. While some studies show an increased risk for certain health conditions, including cancer, are correlated with PFAS exposure, the conditions cannot be attributed directly to the exposure.
But as concern about PFAS exposure has grown across the country, scientific research is beginning to catch up. The chemicals used on military bases nationwide have contaminated water supplies near 27 bases in 16 states, according to the Inquirer.
One recent study that examined PFAS levels in more than 70,000 residents in communities along the Ohio River where drinking water had been contaminated by a manufacturing facility found that there were probable links between PFAS exposure and testicular and kidney cancer, thyroid disease, pregnancy-induced hypertension and pre-eclampsia, as well as increased cholesterol and ulcerative colitis.
"This doesn't mean that everyone who was exposed developed the disease, and it doesn't mean that everyone who is exposed will develop these diseases," said Jamie DeWitt who specializes in pharmacology and toxicology at East Carolina University. "What it means is that in this community, the diagnosis of these diseases increased as blood levels of PFOAS increased." PFOAS are one type of PFAS.
The EPA in 2016 advised residents to avoid drinking water if it contained more than 70 parts per trillion of PFAS. An analysis released this summer concluded that the threshold for safety is in fact, substantially lower — the research found that about one-tenth of the amount the EPA based its guidelines on is safe to consume.
"These are compounds that were not specifically designed to be put into our bodies," said DeWitt. For that reason, she added, it's hard to argue that PFAS exposure is ever truly safe. It's more a matter of what we can live with.
"The biggest problem … with PFAS is that they're forever pollutants," she said. "They don't go away, and they're present across the globe."
The U.S. military was awarded $10 million last year to study the effects of PFAS exposure on eight communities neighboring bases. It is now in the process of designing those studies with the guidance of the National Institute of Environmental Health and Sciences.
Pennsylvania health officials plan to release a full report with the test results to present later this month at a public meeting.
Chemicals nearly impossible to eradicate
For those worried about potential exposure to PFAS, Linda Birnbaum, director of National Institute for Environmental Health Sciences and the National Toxicology Program, said there isn't much recourse.
"I think there's very little we can do as an individual," she said. "If you know your water has elevated levels, you might choose to use a filtration system. You may choose to use bottled water."
Once the PFAS are filtered out of the water, they're not gone forever, said Birnbaum. They require melting or burning at incredibly high temperatures to eradicate.
"So it's really not the best way to get rid of it," she said. "But we don't know what is."
DeWitt is more optimistic, and she encourages those concerned about exposure to educate themselves about their water sources.
"Go to your public utility's website and get information on the contaminants that they report and measure," she advised.
Once you know which PFAS are in your water, said DeWitt, you can be informed about your own risk factors — and decide whether it's worth it to keep drinking the water.
WHYY is your source for fact-based, in-depth journalism and information. As a nonprofit organization, we rely on financial support from readers like you. Please give today.