Habitat for Humanity receives $4 million grant to repair homes in Philly
The grant is the largest foundational award made to Habitat for Humanity Philadelphia. It'll enable the nonprofit to double the number of homes it fixes each year.
Habitat for Humanity Philadelphia has received a $4.1 million grant for its Home Repair Program, a sum that will ultimately enable the nonprofit to double the number of properties it fixes up each year.
"Which is mind-blowing to me," said CEO Corinne O'Connell.
The money comes courtesy of the William Penn Foundation and will be disbursed over the next three years. By fiscal year 2026, the organization will start repairing 200 homes a year on a permanent basis, said O'Connell.
Habitat initially repaired fewer than 20 homes a year through the program, launched in 2011, which makes critical improvements to properties owned by residents with low-income. The fixes aren't free, but come at a deep discount.
O'Connell said the program enables participants to remain a part of their community and hold onto an asset that is often their greatest source of generational wealth.
"So for families to continue to maintain that asset so that equity stays with the family, that's also really important as we look at displacement and displacement of Black homeownership in our city," said O'Connell.
In a statement, Kathy Christiano, board chair of the William Penn Foundation, added that "having a stable home is an essential, basic need that we know sets families up for success in their jobs and at school."
The news comes as Philadelphia continues to experience an affordable housing crisis rooted not only in the city's limited supply of units, but also the physical condition of those units.
It also comes on the heels of a major milestone for Habitat.
In November, the organization completed its 1,000th project — a rehab of a North Philadelphia home. The property received a new roof, new windows, and a rebuilt porch, among other improvements, as part of the nonprofit's Veterans Repair Corps Program.
Since its start in 1985, Habitat for Humanity Philadelphia has built nearly 250 new homes and repaired roughly 800 more. The majority of those projects are located in sections of North and West Philadelphia, including Mantua, Cobbs Creek, and Strawberry Mansion.
Nearly all of the funding for Habitat's work, completed by staffers and volunteers, has come from the private sector, including corporations, foundations, and individuals.
The grant from William Penn is the largest foundational award ever made to Habitat for Humanity Philadelphia, according to O'Connell. In 2022, the nonprofit received $5 million from author and philanthropist Mackenzie Scott, the ex-wife of billionaire Jeff Bezos, as part of a larger award to Habitat for Humanity.
Habitat for Humanity Philadelphia has an annual budget of $10 million.
Disclosure: The William Penn Foundation is among WHYY's financial supporters.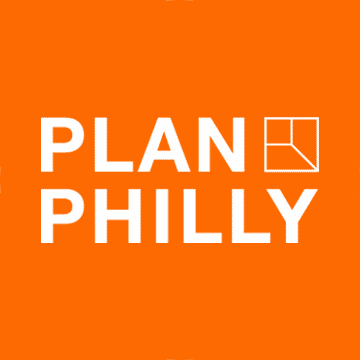 WHYY is your source for fact-based, in-depth journalism and information. As a nonprofit organization, we rely on financial support from readers like you. Please give today.