More than 36K people applied for a slot on Philly's waitlist for a housing voucher. Roughly a quarter of them will make it
The Philadelphia Housing Authority is capping the waiting list at 10,000 applications. It's expected to take three to five years to clear the list.
36,767.
That's the number of people who applied for a chance to be on the Philadelphia Housing Authority's waitlist to receive a housing choice voucher. The federal subsidy enables individuals and families with very low-income to afford rent on the private market.
"We were surprised that the number was so low. But nevertheless, it still shows the great need for housing in this city," said spokesperson Nichole Tillman.
Save for roughly two hours when technical issues shut down the web application, PHA accepted applications online and over the phone during a two-week period that ended on Feb. 5.
The overwhelming majority — more than 90% — of applicants live or work in Philadelphia, said Tillman. And more than 60% of the pool identified as homeless or said they were at risk of being homeless.
"That's devastating," she said. "Thinking that only 10,000 vouchers are available and the people who even receive these vouchers, they can be waiting for three to five years before we exhaust that list."
To reduce the amount of time it takes to clear the new waiting list, PHA is capping it at 10,000 applications. Those people will be randomly selected by a computer.
There was no limit the last time the agency opened its rolls. More than 55,000 people applied and it took 12 years to exhaust the list.
Kimberly Clark submitted an application for the new waitlist the first day PHA started accepting them. As of April 1, she won't have anywhere to live.
"It just hurts," said Clark through tears. "Everyday I go to bed crying."
For the past 23 years, Clark has rented a rowhouse across the street from her childhood home in Southwest Philadelphia. But the property recently changed hands, and the new owner hiked the rent to $1,200 — the same amount that appears on the disability check she receives each month, her only source of income.
Clark, 50, had been paying $500 a month for the place, which she shares with her 13-year-old son.
She said there's no room for her and her son to stay with her family across the street, meaning she may have to move into a homeless shelter while she waits to hear from PHA.
"I don't want my baby to go into no shelter," said Clark. "I pray everyday that we make it."
PHA expects to notify those who made the latest waitlist by March 1. Those who were not selected will be notified at a later date, said Tillman.
At least 2,000 vouchers will be released this year on a rolling basis after PHA verifies all of the applications. The hope is to distribute all of those vouchers by the fall.
The rest will be distributed in the coming years as existing participants leave the program.
None of the people who receive a voucher this time around is guaranteed housing, only the opportunity to search for a landlord willing to accept the rent subsidy, which can be a daunting months-long process in a city experiencing an affordable housing crisis.
Philadelphia receives approximately 19,500 housing choice vouchers from the U.S. Department of Housing and Urban Development. But the program only has about 19,000 units in its portfolio. And Philadelphia has a history of landlords being resistant to taking on tenants with vouchers.
"We still need more landlords and we are still recruiting landlords," said Tillman.
Voucher holders are required to pay 30% of their adjusted monthly income in rent. HUD covers the difference between that amount and the full contract rent — with certain limits depending on the cost.
In an effort to add more landlords to the program, PHA is offering $300 signing bonuses, as well as $2,500 worth of insurance to cover damages that go beyond normal wear and tear.
Landlords in "high opportunity areas," including Center City and Chestnut Hill, will receive $1,000 signing bonuses.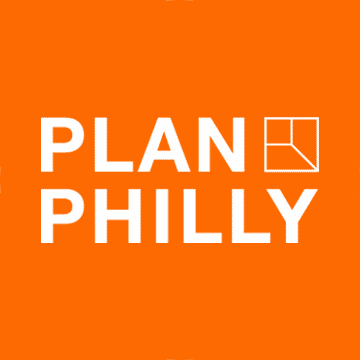 WHYY is your source for fact-based, in-depth journalism and information. As a nonprofit organization, we rely on financial support from readers like you. Please give today.