Gusty winds knock out power to thousands in N.J.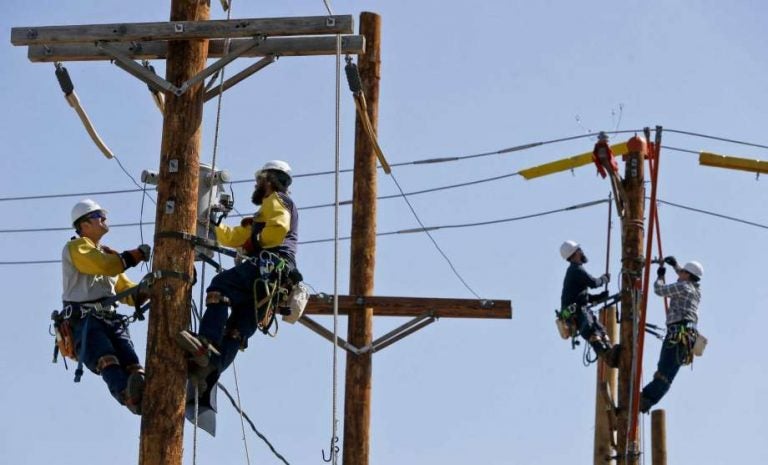 Thousands of utility customers remain without power in New Jersey as high winds continue to roar through the state, knocking down trees and power lines.
About 7,500 customers were without power in the Garden State early Monday. But most of the affected customers were expected to have their service restored by Monday night at the latest.
At the Shore, Ocean County reported the highest number of outages, with about 1,000 without electricity.
Wind advisories and warnings remained in effect Monday for most of the state. The National Weather Service notes that the ground saturated from previous rain and snow melt, trees and power lines are more susceptible to strong winds.
Authorities have reported numerous power lines and utility poles down throughout the state and a tree onto a house in Hazlet. It's not known if there were any injuries.
Across the state, winds are mostly expected to be between 25 to 45 mph, with gusts of up to 60 mph possible in some areas.
As of early Monday morning, the National Weather Service has reported numerous maximum gusts between 50 and 60 mph, with the strongest registered at 60 mph in Beach Haven, Long Beach Island.
Forecasters expect winds to progressively diminish this evening, blowing to 10 to 15 mph along the coast to 5 to 10 mph inland overnight.
---
The Associated Press contributed to this report.