'Give somebody a voice': Philly lost two Black radio icons. How their historic legacies live on
Tony Brown and Cody Anderson, legends in the "pantheon" of Philly Black radio, recently died within one week of each other. Their deep community impact lives on.
It might be overstating it to say that the recent deaths of William "Cody" Anderson and Tony Brown represent the end of an era in Philadelphia Black radio, but it certainly feels like it.
Brown and Anderson, iconic figures, who for a time worked together at WDAS-FM, died within a week of each other, causing many Philadelphians to reflect on their legacies.
"When we consider the pantheon of Philadelphia radio, Tony Brown's name belongs high up there with other great broadcasters, and certainly Cody Anderson's," said Dyana Williams, president and CEO of Influence Entertainment. In the 1980s, Williams worked with both Anderson and Brown as a disc jockey at WDAS.
"Tony was a warm, kind gentle spirit," Williams said. "And Cody was greatly respected in the community. He was definitely one of the strong voices and community leaders for decades."
Anybody who's listened to Philadelphia Black radio over the past 50 years was probably influenced by Anderson, who died of COVID-19 complications last month at 78. He was instrumental on-air and off, serving as president and longtime general manager for WDAS, and at different points in his illustrious career owned WHAT-1340 AM and WURD-900 AM.
In 1989, Anderson purchased WHAT 1340-AM, known as the "Voice of the African American Community." At WHAT, he elevated the talk show format with popular hosts, such as Reggie Bryant, Mary Mason, and Elmer Smith. The station eventually switched to a Spanish language format.
By then, Anderson had started WURD, the only African American-owned and operated talk radio station in Pennsylvania, and one of a handful in the country. He obtained WURD as a lease- purchase and didn't want the burden of owning another station. So when it came time to purchase, Anderson sold WURD to Philadelphia physician and philanthropist Dr. Walter P. Lomax in 2003 but stayed in an advisory capacity. At the time of his death, Anderson co-hosted "Electric Magazine" on Saturday mornings on WURD.
"He regularly guest hosted wherever and whenever we needed him. His office was in the same building, on the same floor and just a few doors down from WURD's offices," president and CEO Sara Lomax-Reese said in a statement. "He flowed in and out of the WURD headquarters, offering gentle but firm guidance to our hosts, producers, sales team — all of us. He offered me wise counsel cultivated from a long career as a radio manager, entrepreneur and community servant."
Anderson hired and mentored countless Black media professionals, at a time when advancing the cause of diversity, equity, and inclusion wasn't a buzzy acronym.
Brown, who died at 75 last month after a long illness, was one of them. His unmistakable baritone anchored his highly-rated "Quiet Storm" program on WDAS for more than 40 years. Named for the hit song "A Quiet Storm" by Motown legend Smokey Robinson, the show's format originated in 1975 at Howard University in Washington, D.C., but Brown made it his own in Philly.
Every night at 7, he invited listeners to spend "a Brown night with Tony," where he would spin slow jams with a touch of jazz that evoked romance.
"'Theater of the mind' is a great way to describe what he did with the R&B songs that were coming out at the time, and then as time progressed, the classic R&B songs that were timeless," Williams said.
Listeners called it "baby-making music."
Rob Watson, 50, a native Philadelphian, came of age listening to Tony Brown and the "Quiet Storm," though not necessarily by choice. He said he was just getting into rap music in the 1980s while his parents listened to Brown's show.
"My music could never be louder than the 'Quiet Storm,'" he remembers. "That was a line you didn't want to cross."
Watson said Brown's voice reminded you it was time to wind down.
"Tony Brown would talk and it was time to cool out," he said. "No more work, no more arguing. Relax, find someone you care about, and spend some time with them."
A historic legacy
Radio has historically been the lifeblood for African Americans. Not TV and newspapers, which tended to cast Black people in a negative light or ignored them altogether — but radio. It was one of the few mediums that Black people could depend on to get information important to them, to hear their own music, to hear their own voices and issues discussed.
Disc jockeys were revered and looked upon as community leaders. WDAS' Georgie Woods, "The Man With the Goods," was not only a radio personality but an advocate for civil rights. In 1963, Woods helped organize 23 buses to travel from Philadelphia to the March on Washington in D.C. He also galvanized listeners to march in the demonstrations that eventually ended segregation at Girard College. Martin Luther King Jr. considered Woods a friend and once gave him a shout-out while making a speech in Philadelphia.
Radio personalities like Anderson and Brown continued Woods' legacy of community connection. They embraced many who were just breaking into the business  — even the ones who were their competitors.
Loraine Ballard Morrill was a radio novice when she came on the scene in the early 1980s as a public affairs coordinator for Power 99-FM, the upstart hip-hop station. She remembers going to neighborhood events "with my little bag of giveaways," and running into Anderson, WDAS's highly respected general manager.
"I always remember how gracious and kind he was," said Ballard Morrill, now director of news and public affairs for the six iHeart stations in the Philadelphia market, which include Power 99 and WDAS. "He always took extra care to make sure that I was included, even at a time when people were a little bit suspicious of Power because we were coming in and competing against a very beloved radio station."
At WDAS, Anderson, along with program director Joe "Butterball" Tamburro, created a family environment that allowed personalities space for creativity, said Jerry Wells, the former morning show host.
"Very often, you'd find people lounging in Cody's office or hanging out with him and having great conversations," Wells said. "And that was his philosophy, to foster that family-oriented atmosphere at the station."
Anderson did the same outside of the station. He, along with the director of marketing E. Steven Collins, who died of a heart attack in 2013, was the creative force behind Unity Day, WDAS's signature event. Every summer for more than 30 years, Unity Day would draw hundreds of thousands of people along the Ben Franklin Parkway to listen to free live entertainment, take in multicultural literary workshops, art exhibitions, and activities for children.
"I think one year we had 1 million people, and not one arrest, no issues," Williams said. "Before Welcome America, before any of those big celebrations that you currently see, Black folks organized by Cody Anderson were able to execute a major event … It was wonderful."
'Always wanted to give somebody a voice'
At WURD, Anderson hosted shows with the city's movers and shakers — former U.S. Rep. Bob Brady, Philadelphia Schools Superintendent William Hite, and City Council President Darrell Clarke.
Nearly every Black person who worked in Black radio in Philadelphia over the past 40 years couldn't help but benefit from Anderson's vision and guidance. Vincent Thompson, now communications director for Councilmember Kenyatta Johnson, was first hired by Anderson to do freelance news reporting for WDAS while Thompson was still a college student. Anderson's faith in Thompson jumpstarted his career.
"That was one of Cody's gifts. He saw things in people that they didn't see in themselves," Thompson said.
Thompson last saw Anderson a few months ago at Woody's Barber Shop in Wynnefield — a place steeped in Black history. There are photos of owner Robert "Woody" Woodard cutting Michael Jackson's hair, Nina Simone sitting in his chair, and other well-known figures.
"So when you sit in there, you're literally immersed in local African American history and national African American history," Thompson said.
That's why he said he couldn't help but smile upon seeing Anderson, exchanging pleasantries and patiently waiting his turn. Because in an establishment that celebrates Black history 365 days a year, there sat Anderson, quiet and unassuming, the embodiment of Black history itself.
"If you met this guy sitting in the barbershop, you wouldn't know that this is the guy that has people in his cellphone that are powerful people," said Thompson, who thinks at the very least, Anderson is deserving of a photo in the barbershop.
"It's important that people give the flowers to these elders now, because for many of us in journalism, we would not be able to do what we do without them," Thompson said. "Cody  Anderson opened up doors for Black radio in Philadelphia that before him, weren't open. Advertisers didn't take Black radio seriously. It's folks like Cody who showed why it's important to reach the African American community."
But times have changed. The emergence of the internet and its far-reaching streaming platforms, combined with national conglomerates' takeover of local radio stations have forced changes in the way stations operate, said Wells, the former morning show host.
"They become more like the general market stations in the pursuit of ratings and profits," he said. "And the bottom line became much more important than having a mission in the community."
Multimedia journalist and author Solomon Jones, host of WURD's morning show, "Wake up with WURD," said Anderson reminded the staff of its power to influence during a December tribute the station held in Anderson's honor.
"He said, 'You guys are stars, you just don't know it yet,'" Jones recalled. "It was interesting to hear him say that, because of all of the things that I've done in media, the thing that people recognize me for in Philadelphia is being the morning host at WURD. So I just think it's interesting that he said that and he knew that because I think it's true."
Ballard Morrill said radio has extended its reach to adapt to technology which she says is a good thing. But she also believes Black radio still has the ability to intimately serve and connect with its listeners.
"Even though we don't have the same emphasis, say, on news that we did back then when there's a crisis, our radio stations, particularly WDAS and Power 99, go on the air and we talk to the people, and we allow the people to talk about how they feel," she said. "And we serve as a place where people can share their thoughts and that still exists. And we still have the ability to reach our communities and we still have that commitment."
Through the years, Anderson's mission never changed. In one of the last interviews he did with Ballard Morrill to commemorate WDAS' 70th-anniversary last fall, the radio executive spoke of the legacy he hoped to leave behind.
"I always wanted to give somebody a voice," he said, "because no voice is special until it's been heard."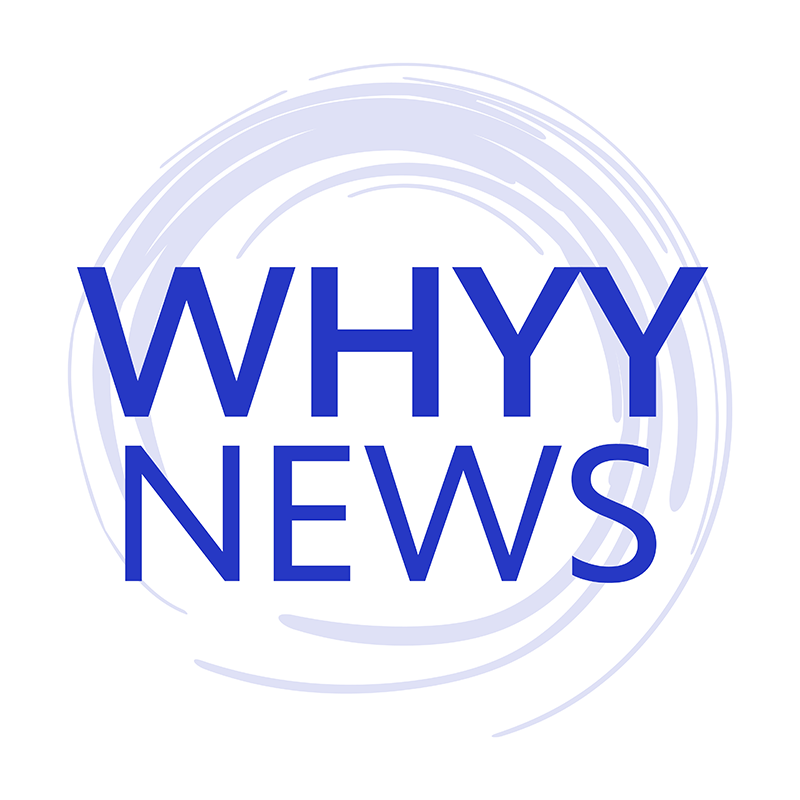 Get daily updates from WHYY News!
WHYY is your source for fact-based, in-depth journalism and information. As a nonprofit organization, we rely on financial support from readers like you. Please give today.