German churches and South Philly sites headed for historic designation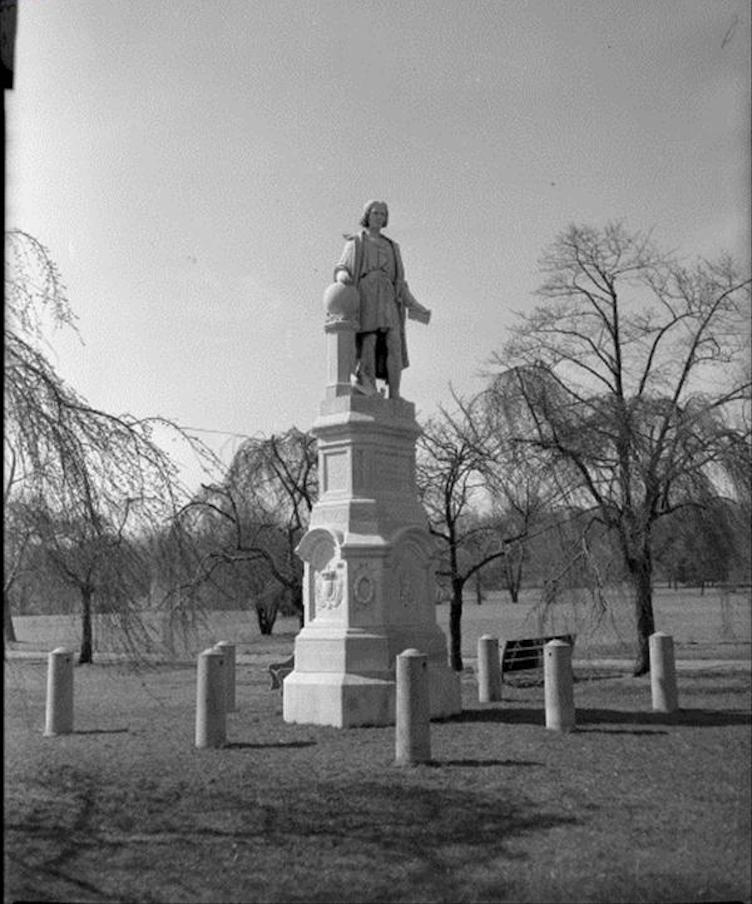 At the first meeting of the year for the Philadelphia Historical Commission's Committee on Historic Designation, one object and seven properties were recommended for listing in the local register of historic places.
Five Churches
Of the five churches recommended for designation, three are tied to the city's landscape of German-American institutions built for the city's large population of German-speaking immigrants and subsequent generations of German-Americans.
The former First Mennonite Church of Philadelphia (now the Lewis Temple Pentecostal Church of God), at Diamond and Reese streets, was recommended for designation on the basis of its connections to German Philadelphia history. It was built to house the city's growing Mennonite population, an unusual urban site for a faith more known for its rural roots. The congregation began worship in the 1860s, and its building at 513 Diamond opened in 1882. The congregation maintained its ethnic German roots, continuing services in German until 1914.
In the case of St. Jakobus German Evangelical Lutheran Church, on North 3rd Street near Cecil B. Moore, co-nominator Oscar Beisert argued for its significance as one of the oldest German-American religious institutions left in the city. It was recommended for designation on the basis of its connections to German-American and community history, as well as its architectural merit, which architectural historian and committee member Jeff Cohen described as distinctly "post-Georgian".
The eastern reaches of South Philadelphia also had a German Lutheran population, and independent historian Celeste Morello advanced a nomination for the former St. John German Evangelical Lutheran Church at 516 Wharton Street, now Russell Tabernacle C.M.E Church. The church was recommended for nomination on the basis of its connection to German community history in Southwark and for its architecture. The church, Cohen said, was designed in the early 1870s by Samuel Sloan, a prolific Philadelphia architect active in the third quarter of the 19th century known for Italianate villas as well as institutional architecture.
Two other churches were also recommended for designation: St. James Methodist Episcopal Church in Olney and the former Northminster Presbyterian Church in Powelton Village. The former St. James Methodist Episcopal Church is a large complex on Tabor Road, now owned by Solid Rock United Methodist Church. It is being nominated for its community history, as a neighborhood landmark, and for its potential to yield archaeological information.
The Northminster Presbyterian Church at 35th and Baring streets in Powelton Village is now used by Metropolitan Baptist Church. Its architect, Thomas Webb Richards, also designed College Hall on the University of Pennsylvania's campus. The nomination, prepared by Amy Lambert for the University City Historical Society, argues for the building's architectural style and significance, as the work of an important designer, and for its community history.
South Philadelphia Sites
Celeste Morello, whose work often focuses on Italian-American, Catholic and South Philadelphia history, advanced four of this month's nominations. In addition to St. John German Evangelical Lutheran Church, she nominated the site of the Southwark Iron Foundry, George Washington Public School, and the Christopher Columbus statue in Marconi Plaza.
Saks Playground, a large but spare recreation site at 400 Washington Avenue, was the site of the Southwark Iron Foundry, an important industrial facility in operation from the 1830s to 1920s. The committee supported the nomination on the basis of the site's potential archaeological resources, since there is no aboveground resource remaining that relates to the historic foundry. Committee member and archeologist Doug Mooney said the site has "huge potential" and thinks that it's a timely nomination since Saks could be remade under the city's new Rebuild initiative for parks, rec centers, and libraries.
The George Washington Public School is immediately adjacent to Saks Playground at 5th and Ellsworth streets. It's the work of prolific Philadelphia school architect Irwin T. Catharine, and is also notable for its Art Deco ornamentation.
The designation committee also recommended for designation of the Christopher Columbus statue in Marconi Plaza as an historic object. The white marble statue was originally installed in West Fairmount Park for the Centennial Exposition, funded by an Italian-American heritage group and given to the city. It was moved in the mid-20th century to Marconi Plaza.
To be continued
The committee agreed to requests for continuances for five properties: Harbisons' Dairies (2041-55 Coral St), Tabor Chapel (1642 Fitzwater Street), Rohm & Haas building, public interior and objects (100 S. Independence Mall West), St. Laurentius Church's objects, and West Philadelphia Friends Meeting House and School (3500-10 Lancaster Avenue).
WHYY is your source for fact-based, in-depth journalism and information. As a nonprofit organization, we rely on financial support from readers like you. Please give today.