Black Doctors' Row receives first-of-its-kind honor from Philly Historical Commission
The area now being protected was home to prominent Black doctors, pastors, architects, small business owners, and politicians since the early 1900s.
A South Philadelphia neighborhood that was home to prominent Black doctors, pastors, architects, small business owners, and politicians dating back to the early 20th century has been given a first-of-its-kind historic designation by the Philadelphia Historical Commission.
The Christian Street Historic District was modified to the Christian Street Black Doctors' Row Historic District after pleas by residents and others at the commission's meeting Friday.
Claudia Smith Girard was one of those who made an impassioned plea to the group.
"Please give us our just due and make it Black Doctors' Row because it's a very, very important and significant goal for the community and our heritage," she said.
Cheryl Mobley Stimpson is a fourth-generation resident of the area. She challenged members of the commission to do the right thing and rename the historic area of 154 homes between South Broad and 20th Street.
"Use some of your abilities to uplift the community and that is exactly what Black Doctor's Row [will do]," she said
The area is the first in the city to be recognized primarily based on the historic contributions of Black Philadelphians. The designation will preserve the older homes from the rapidly encroaching gentrification of the neighborhood.
The move comes at the conclusion of a one-year demolition ban, sponsored by Councilman Kenyatta Johnson while neighbors and others worked to win the designation of the neighborhood as historic.
Linda Evans has lived in the neighborhood since 1997. She said the move was significant.
"This is a part of Black history. We are seeking to not only preserve the house that I live in and that my neighbors live in," Evans said. "But we're also seeking to protect this Black history and have it for future generations to learn about."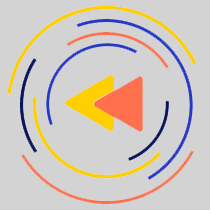 Saturdays just got more interesting.
WHYY is your source for fact-based, in-depth journalism and information. As a nonprofit organization, we rely on financial support from readers like you. Please give today.