Food for Thought: Copabanana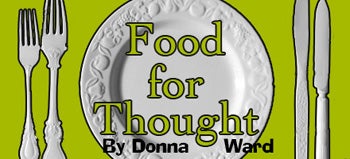 You don't have to go to South Street for Latin food and fun, Copabanana has three locations in Philadelphia and one is located in the back of Grant Plaza in our beloved NEast. Always full of life, always full of music and laughter, Copabanana is a party trapped inside a restaurant.
Open everyday of the year from 11:30 a.m. until 2:00 a.m. Copa is trying to accommodate all crowds for lunch and dinner. The darkly lit restaurant turns into more of a bar scene with loud music later on in the evening after the dinner crowd starts to disperse. Well known for its margaritas and Spanish fries, this bar/restaurant is a great place to venture for relaxing and catching up with friends.
Parking is readily available in the lot of the plaza, and is usually very spacious at every time of the day. Reservations are not needed, as walk-ins are typical for this Latin haunt. Private parties are welcomed to the Havana Bar for a more close atmosphere, whereas others looking to mingle are welcome to the tropical boat bar, which is usually very loud and busy.
Copa is kept tidy, but could be better. With numerous customers served throughout the day, the floor becomes slightly cluttered and the tables sticky. The service is friendly and efficient to the needs of the patrons and the dishes and glasses are kept clean. If you venture to Copa, you must try a margarita of any flavor, as they are delicious. I sampled the raspberry margarita, which is a rare flavor for most restaurants to serve, and enjoyed it entirely. The bartenders will try to make any version of a drink you request no matter how obscure it may be. If you are interested in a small snack, Copa's spicy Spanish fries are a great way to satisfy the munchies. Cooked until they are golden and crispy, these fries are lightly flavored with spices of jalapeño, pepper and a medley of Spanish flavors.
I began my meal with an order of the Mahi-Mahi; a well-cooked and seasoned filet with macadamia nuts and coconut. This tropical delight is covered with a fruity mix of a mango and pineapple cream sauce, which I found to be a little on the cold side. The filet was cooked nicely and I very much enjoyed the sweet flavor that the sauce added to the fish, but the sauce was almost completely cold and there was barely any coconut at all. The dish came with a side of sweet potato puree and grilled pineapple. While the pineapple was tasty grilled the puree was also a bit on the cold side. This would have been a perfectly lovely dish had the sauce and puree been warm or at least room temperature.
Since Copa is well known for having wonderful burgers I saved my appetite for the half-pound char grilled beef patty that comes with toppings of your choice. You can choose to mix and match your topping choices or select from Copa's menu of pre-made combinations. When my burger arrived, it was hot (to my delight) and cooked just as I had requested. The bun was toasted to ensure that it would not get soggy from the grease of the burger. I enjoyed every bit of this simple, tasty dish. If you are looking to eat a very satisfying and fulfilling meal at the Copa, I recommend you try the juicy burgers with a side of crisp spicy fries.
Overall, I found Copabanana to have great burgers and drinks at reasonable prices, with friendly service. I will venture back to this restaurant/bar for drinks and fun with a side of fries, but I will not be eating the filet again. Highly recommended for a nice evening out with friends for drinks, fun and socializing.
Food For Thought is a NEast restaurant review column written by Donna Ward that runs every other Thursday on NEastPhilly.com. See all of Donna's reviews here. Read other NEastPhilly columns here.