Explosions reported at Camden County chemical plant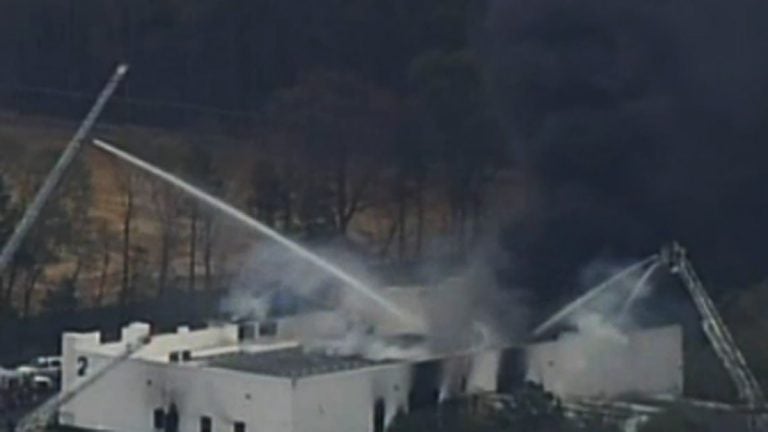 A fire and several small explosions have been reported at a chemical manufacturing company in Southern New Jersey.
Fire crews are battling a blaze that started around 2 p.m. Thursday at ResinTech, a plant in West Berlin that makes resin. No injuries have been reported.
Berlin Township Police Chief Leonard Check tells Philadelphia television station NBC10 that investigators believe the explosions were likely the result of the ignition of chemicals stored inside the building.
Fire officials say workers at the site were all safely evacuated.
The ResinTech's website says it manufactures ion exchange resins which are used in water softening and water treatment. It also stated its manufacturing operations are not expected to be disrupted.
ResinTech and Aries FilterWorks operate redundant facilities in both New Jersey and California allowing the company to remain operational during this crisis. We strongly believe the impact to our Aries customers will be minimal.