Final Philly DA debate: Vega touts putting police in prison, Krasner says opponent lied in court
Verbal jabs flew fast and furious as two Democrats campaigning to be Philadelphia district attorney in the upcoming May primary defended their records during a live debate hosted and broadcast by WURD, Philadelphia's only Black-owned radio station.
Incumbent DA Larry Krasner and former assistant district attorney Carlos Vega each spent time distancing themselves from the local chapter of the Fraternal Order of Police, which has loomed large in the race.
The police union has consistently clashed with Krasner during his term. Calling the progressive DA's platform "soft on crime," the group has vocally endorsed Vega — but during the debate, the challenger made an effort to show he was committed to police reform.
Vega touted a record of successfully following through when prosecuting police officers accused of committing crimes, which he contrasted with his opponent.
"[Krasner] has arrested 51 officers, and has yet to put a single police officer in prison," Vega said.
While Krasner continues to publicly argue with the FOP and its president John McNesby, he said his working relationship with the police department as a whole is strong. He cited collaboration with Commissioner Danielle Outlaw on programs to bring detectives and prosecutors into closer partnerships.
Going on the attack, Krasner brought up Vega's time working under former district attorneys Lynne Abraham, who aggressively prosecuted for death sentences, and Seth Williams, whose term ended in a bribery scandal and criminal indictment.
Since coming into office, Krasner said, he has exonerated 20 people in cases that have been found to be framed by his predecessors using police misconduct, such as coerced testimony.
"There is not a single white paper, a single memo, not a single initiative that suggests [Vega] was in any way opposed to that kind of conduct," Krasner said. "He has said under oath that in 35 years he never saw a coerced confession or police officer planting evidence. You got to have your head in the sand to see the world that way."
Vega repeated several times that he had been a "line" assistant attorney who was powerless to make significant policy changes.
He shot back by accusing Krasner of discrimination when he fired Vega upon assuming office three years ago.
"After 35 years of service, I was fired by a white elitist so out of touch he was saying a Latino is not good enough to serve in this office," said Vega, who is Puerto Rican. "Most victims are Black. Most victims are people of color, and we need lawyers who look like us, speak like us, who have lived our history."
Krasner responded by saying the staff of the DAO is now more diverse than it has ever been before. He said Vega was fired because, having previously worked against Vega in court as a defense attorney, he found his working methods unethical.
"I saw him time and time again lie to the court, and lie to me," Krasner said.
Asked if his run for DA was a vendetta for being fired, Vega vigorously denied the idea. He had never before wanted to run for office, the former homicide prosecutor said, but the escalating murder rate in the city drove him into the political ring.
"I see the numbers of murders that have been happening since [Krasner] took office. Just this past year, 499 murders," Vega said. "As a father, a single dad, a person of color — we suffer the most. I decided to run for office."
Krasner countered that the rise in gun violence is not related to his policy reforms.
"In 50 major U.S. cities last year the increase in gun violence was 42%. The increase in Philly is 40%, which is terrible, but what is happening is not unique to Philly," Krasner said. "The FOP and their candidate — my opponent — are weaponizing a national tragedy."
Other issues got little air time, and there was little difference in the candidates' responses.
Each tread similar ground when asked about the opioid crisis in the Kensington neighborhood, saying aggressive prosecution of those living with addiction should be a low priority, with the city instead offering social services and diversionary programs to avoid criminal proceedings and jail time.
Krasner also said his office has been working with the FBI on wiretapping investigations to identify and arrest major dealers and those involved in drug trafficking, though he declined to elaborate.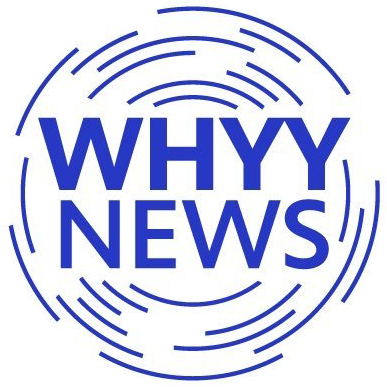 Get daily updates from WHYY News!