Philly's police union and diversity top issues at DA candidate forum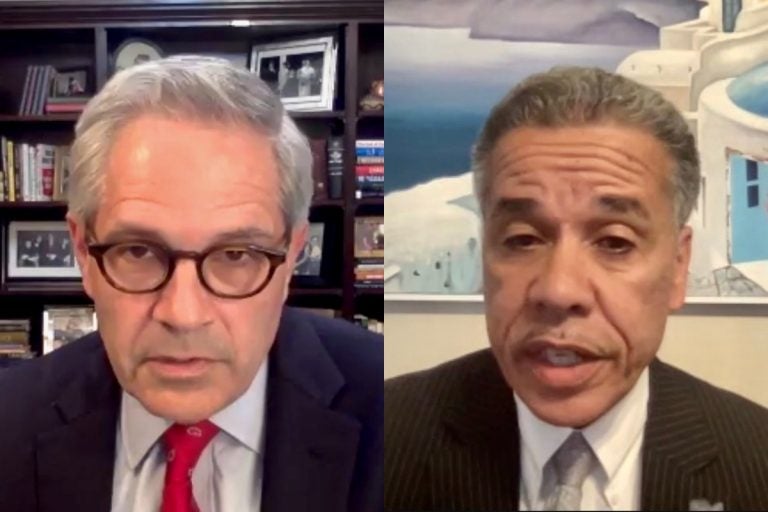 During a spirited candidates forum on Thursday, former city prosecutor Carlos Vega called Philadelphia District Attorney Larry Krasner a "rich, white, out-of-touch elitist," further freezing an already icy relationship between the two Democratic hopefuls.
The personal jab came shortly after Krasner told a virtual crowd he believes Vega will be beholden to the city's police union because the union has endorsed Vega's campaign, an argument Krasner has made at a previous candidates forum and during the race's first and only televised debate.
"If any of you are wondering who Mr. Vega serves or whether he's actually going to hold police accountable, I suggest look at who funds him, look at who supports him," said Krasner, who is running for a second term.
Vega, among the staffers fired in 2017 following Krasner's election, has brushed aside Krasner's claims by saying he has a history of successfully prosecuting police officers, including a homicide detective accused of hiding evidence to help his girlfriend, who had allegedly murdered someone. Vega has also said he would call for every police officer to be equipped with a body-worn camera and every police cruiser to have dashboard cameras.
On Thursday, Vega was more forceful about his relationship with the Fraternal Order of Police Lodge 5.
"I am Carlos Vega and no one owns me," said the candidate who, earlier this week signaled he wants to sue Krasner and activist Shaun King over comments King posted on social media, including about Vega's relationship with the FOP.
Thursday's hourlong forum, hosted by Omega Omega Chapter of the Alpha Kappa Alpha Sorority, came less than two weeks before the municipal primary on May 18. It also touched on the city's gun violence epidemic, police accountability, parole and probation, and mass incarceration.
Veteran defense attorney A. Charles Peruto, the race's lone Republican challenger, also participated in the event, moderated by 6ABC anchor Tamala Edwards, who is also a member of AKA, the country's oldest Black sorority.
The three men also said they are committed to bringing more diversity to the office by hiring more candidates of color.
Since Krasner took office, he has added 20 Black prosecutors. He said Thursday the office will have 15 more by September, bringing to the total to 70.
"We made recruiting our top priority. We went to all six historically Black college and university law schools in the United States. All six of them. I went myself," Krasner said. "We also went to all 20 top law schools in the United States, many of which had large populations of people of color and Black people."
Vega said he would not only recruit more attorneys of color but make sure they are paid as well as their white counterparts.
"We need people who look like us to represent our community and victims need someone who knows them, has walked in their shoes, and has some compassion for those victims and also for those defendants," he said.
Asked the same question, Peruto responded using language considered offensive to many Black people, saying he would give the "edge to the Black because we have to play catch-up" with things being equal between two potential hires.
"The office is lopsided," he said.
At one point during the discussion, Peruto also energetically proclaimed that "nobody on this panel knows Blacks like Chuckie-boy here."
Peruto and Vega said they got into the race because of a historic surge in gun violence that's putting Philadelphia on pace to set a new single-year record for homicides. Both say Krasner's progressive policies are to blame.
Vega highlighted the low conviction rate for illegal gun possession cases during Krasner's tenure and vowed to assign "experienced, well-trained" assistant district attorneys to prosecute gun-related cases, including homicides.
If elected, Peruto said he would seek to have six judges who would only preside over gun possession cases. Those judges would then be complemented by a team of district attorneys that only prosecuted gun-related crimes.
The program would be bolstered by advertisements designed to deter people from carrying illegal guns, he said.
"If you carry a gun illegally without a permit then you're gonna go to jail on a first offense," said Peruto. "This is wartime and you have to be a wartime consigliere as it were to fix this."
He called 16-year-olds "who are shooting up our streets" the "most dangerous offenders that we have."
Krasner, who tried throughout the night to paint his opponents as relics of the past with a penchant for traditional law-and-order, told those listening in over Zoom that nearly 85% of all shooting cases have ended with a conviction.
He also called for serious investment in violence prevention efforts, which he said can be accomplished, in part, by having shorter, "intelligent" sentences.
"When we are saving tens and hundreds of millions of dollars with our policies to try to end mass incarceration, when we are doing that, it enables the city to have considerable funds that can go good places or they can go bad places," Krasner said.
All three candidates said they were committed to police accountability, with Vega and Peruto both saying they would make the district attorney's office an integral part of the police training process, and that problem officers would not be tolerated.
Peruto has said he would drop out of the race if Vega, his longtime friend, is able to defeat Krasner in the Democratic primary.
There are no polls to indicate whether Krasner is vulnerable. The former civil rights attorney, who campaigned on beating back the inequities of the criminal justice system, has drawn donations from wealthy champions of progressive causes, including pop star John Legend and Zillow founder Richard Barton.
Krasner was also endorsed by the teacher's union, half of City Council, as well as a group of state lawmakers, among others.
In addition to the FOP, Vega has earned endorsements from seven labor unions, and garnered contributions from more than a dozen of them, as well as several former DAO staffers, keeping him competitive in the fundraising department.
The Democratic City Committee declined to choose a candidate. Mayor Jim Kenney, who endorsed Krasner during his first run, has also kept quiet.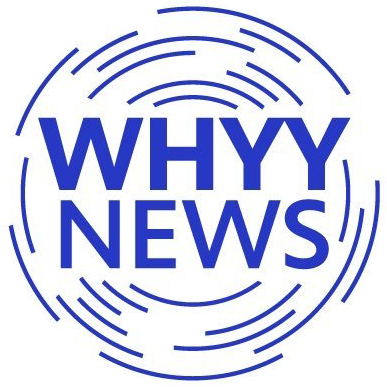 Get daily updates from WHYY News!