Philly DA candidates debate over how to handle gun violence epidemic, cash bail
During a forum hosted by the Philadelphia Bar Association, three candidates debated how they would deal with the city's historic gun violence crisis.
During a wide-ranging candidates forum Monday night, Philadelphia District Attorney Larry Krasner said he is the only true Democrat in the race, calling his primary opponent Carlos Vega a "fake Democrat."
Krasner said Vega, a former assistant district attorney, is endorsed by the leadership of the city's police union — leadership Kranser said voted for former President Donald Trump twice, mingled with members of the Proud Boys, and launched a campaign encouraging Republican members to change their registration so they can vote for Vega in the May 18 primary.
"We need to get real about this," said Krasner, who is running for a second term, towards the close of the two-hour event organized by the Philadelphia Bar Association. "There is one Democrat who is in this race. There is a fake Democrat and then there is a Republican."
The format of the forum did not permit Vega to respond directly to Krasner's remark, but the former homicide prosecutor said earlier on that he would not be beholden to the police union, citing his history of prosecuting officers during his 35-year career.
Vega, among the staffers laid off in 2017 following Krasner's election, said he prosecuted a homicide detective the same year who was accused of hiding evidence in an effort to help his girlfriend, who had allegedly murdered someone.
The officer was convicted and went to jail, he said.
"I prosecuted a police officer for killing two people. When other [district attorneys] refused to do it because they were afraid of the backlash, I stepped forward and prosecuted that officer. He was convicted of homicide and did go to prison," said Vega.
Krasner, who tried throughout the night to paint his opponents as proponents of traditional law-and-order, also sparred with Vega and veteran defense attorney A. Charles Peruto, the race's lone Republican, on the issue of gun violence, as well as diversity within the District Attorney's Office.
Peruto and Vega argued Krasner is a progressive whose policies threaten public safety, and both say they got into the race because of a historic surge in shootings and homicides they have no faith in Krasner to quell.
"I never thought I would be running for political office," said Vega.
At least 110 people have been murdered in the city so far this year, a 28% increase over the same time in 2020, the deadliest year in three decades.
Through Sunday, 435 people had been shot.
"My number one priority if sworn in as district attorney is gun violence," said Peruto. "The other crimes will have to take a back seat because of this epidemic of public safety. We're being killed out there. We're being slaughtered out there."
If elected, Peruto said he would seek to have six judges who would only preside over gun possession and shooting cases. Those judges would then be complemented by an "elite" team of district attorneys that only prosecuted gun-related cases.
The program would be bolstered by advertisements designed to deter people from carrying illegal firearms, he said.
"Make sure you really need it because you're going away for at least two years without question, and if you dare to pull the trigger, you're gonna go away for 10 years," said Peruto.
Krasner touted that his administration has a nearly 85% conviction rate for shootings and gun homicides, but said the ongoing court closures due to the COVID-19 pandemic have made it challenging to prosecute as many gun-related cases, for police to make arrests, and for probation officers to keep up with their clients.
Before the pandemic, Krasner said two out of 10 shootings in Philadelphia ended with an arrest. During the pandemic, he said it's now one in 10 shootings.
"If we're going to have a serious discussion about this we have to be serious about what the truth is. And we gotta come out of this investing heavily in everything that prevents crime," said Krasner.
Vega and Krasner both said they would seek to eliminate cash bail for nonviolent offenses, as well as limit the number of juveniles who are tried as adults. The two candidates also agreed that digging out of the backlog of cases stalled by the pandemic will require long hours from stakeholders in the criminal justice system, including judges and city prosecutors.
In January, The Philadelphia Inquirer reported the case backlog exceeded 13,000 cases.
Vega called cash bail for nonviolent crimes driven by poverty and drug addiction a form of "pre-incarceration."
"There are other alternatives, which could be a monitoring system or do a check-in system at certain catchment centers where they would check in every day," said Vega.
Peruto, who opposes eliminating cash bail, has said he would drop out of the race if Vega, his personal friend, is able to defeat Krasner in the Democratic primary.
Krasner, a former civil rights attorney who campaigned on beating back the inequities of the criminal justice system, has drawn donations from wealthy champions of progressive causes, including pop star John Legend and Zillow founder Richard Barton.
In addition to the city's police union, Vega has gotten support from former DA staffers.
As of early February, Krasner had raised $161,000 in 2020. Vega had raised more than $132,000 during the first three weeks of his campaign, records show.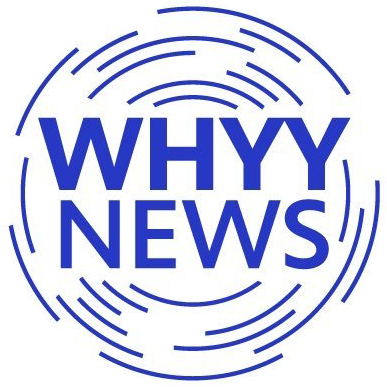 Get daily updates from WHYY News!
WHYY is your source for fact-based, in-depth journalism and information. As a nonprofit organization, we rely on financial support from readers like you. Please give today.