Fighting to be 'an independent voice' in Camden politics: Behind the #IMWITHER coalition
The inside story of three women who've formed a coalition on Camden City Council to challenge the South Jersey Democratic machine — and what's at stake for the city.
If Marilyn Torres has any anxiety about challenging the South Jersey Democratic Party machine that helped her win and keep her Camden City Council seat for the past 10 years, she doesn't show it.
At a Sunday morning meeting with Felisha Reyes-Morton and Shaneka Boucher — the other two council women who recently broke party ranks to form a new political coalition they call #IMWITHHER — the 63-year-old grandmother glowed and said she felt "wonderful." It's the decade spent following party directives she regrets.
In Camden, council members often augment their $27,000 salaries with secondary paid city or county jobs, which they may have already held before their elections or received afterward. Torres said their dependence on that employment keeps them loyal to the party.
"It's our fault," said Torres. "We had positions and titles given to us that we didn't want to lose — to keep us quiet and tell us what to do and when to do it."
Reyes-Morton and Boucher, first-term council members roughly half her age, credit Torres with guiding them towards forming the coalition in a warm, motherly way.
But the Democratic regulars — often referred to as the "Norcross machine" after South Jersey power broker George Norcross — have not been tender in their response to the Jan. 4 announcement of #IMWITHHER
A day later, four current and former Democratic office holders signed and sent three emails to constituents calling the women "selfish," "disrespectful," and unworthy of being elected to future office because the three did not vote for the party's choices in an intra-council election for president and vice president.
The reaction may speak to the rarity of elected officials in Camden challenging the party that put them in office — and what could be at stake for Camden residents.
Reyes-Morton said the coalition offers hope for "transparency and for giving taxpayers a voice, which we felt we didn't have."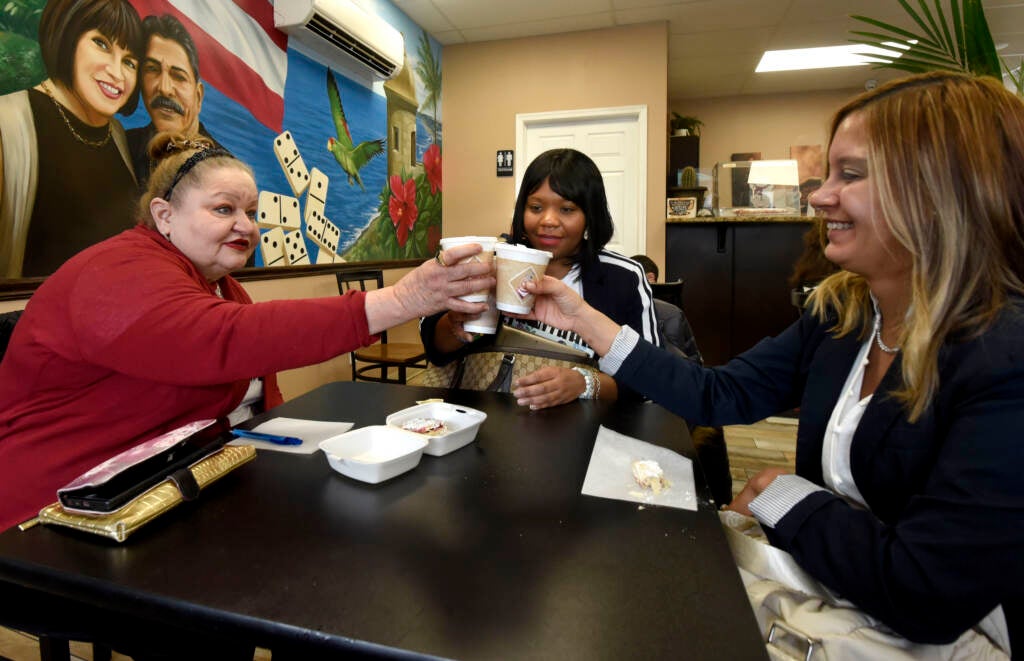 Boucher said she understands the coalition could be seen as a threat. "But," she said of Democratic Party leaders, "they're getting more aggressive with their complete takeover of Camden," in terms of how resources have been allocated more to waterfront development and hospitals and less to the neighborhoods she represents.
For Camden activist Vida Neil, the alliance represents a chance to curb gentrification in a city where, she said, lawmakers "are not doing the will of the people. They're doing the will of someone else."
"It could save our city," Neil said. "These three ladies are the best thing that has ever happened to Camden."
'It crossed a line'
The council women are not brushing off the swift backlash from the party.
In a Jan. 10 letter to Acting State Attorney Andrew Bruck, the women said "the very notion of one set of elected officials publicly threatening another is distasteful, undemocratic, and worthy of a robust investigation by your agency." Boucher said she also reported "a hostile work environment" to Camden city administrators.
The letters criticizing Torres and Reyes-Morton were signed by State Sen. Nilsa Cruz Perez. The one lambasting Shaneka Boucher was signed by Camden County Sheriff Gilbert "Whip" Wilson, Camden Mayor Vic Carstarphen, and former Camden Mayor Dana Redd. The one targeting Boucher said she "has chosen to betray us and our city" because she did not vote for fellow Councilwoman Sheila Davis, the party's choice for council vice president, at a Jan. 4 reorganization meeting — the same day the women announced #IMWITHHER. Boucher, in fact, voted for herself after she was nominated by Reyes-Morton.
The emails about Torres and Reyes-Morton are nearly identical and accuse them of selfishness for not voting for party choice Angel Fuentes to become council president. They voted for Torres, who as the current vice president would have been in line for that promotion and who the women believe would have been given that position if she was not part of their coalition.
"The letter about me almost asked the people in my community to come against me," said Boucher. "They may think, 'Should I align myself with her? The mayor doesn't support her!' It crossed a line. They can't let politics interfere with government."
Fuentes said, "As council president for my colleagues, we have lots of work for our city, which I need to concentrate on as we need to support our mayor." Carstarphen and Cruz Perez did not respond to requests for comment. Wilson said that in light of the allegations, he preferred not to comment.
Asked to comment on the letters, Norcross spokesman Dan Fee replied: "There is nothing for us to say about something in which we were not involved."
The coalition is already making waves.
At a December council meeting before they'd formally announced #IMWITHHER, the women had opposed the granting of a one-year risk management city contract to Conner Strong & Buckelew. Norcross is the insurance brokerage firm's executive chairman. They pointed to a recent state audit that found the firm had erroneously overcharged the Pennsauken School District by $1.6 million. A spokesman for the company said the report was "recklessly inaccurate."
The women were outvoted 4 to 3, but have appealed to Lt. Gov. Sheila Oliver to reverse council's decision.
In a recent TapintoCamden report about the women's opposition to the Conner Strong & Buckelew contract, Fee said since Reyes-Morton had been "trounced" in her mayoral run and Torres lost her bid for council presidency, the women were "lashing out wildly." He also said Boucher had previously "praised" Norcross' efforts to improve Camden.
The alliance comes at a time when cracks have formed in a formidable machine's armor.
Gov. Phil Murphy, who feuded with Norcross for most of his term — only reaching détente in time for his reelection campaign — has begun his second term, while longtime Norcross ally Steve Sweeney is out of his job as state Senate president, having lost to first-time Republican candidate Edward Durr.
Despite his continued influence in New Jersey, it was recently revealed that Norcross has been registered to vote in Florida since 2020 and is now a legal resident of the state; he resigned as a Democratic National Committeeman in the Garden State last month because it violates DNC by-laws to represent a state but not live there.
The council women said their coalition was in the works before the 2021 election and credit the national Time's Up movement with empowering them to speak out. Boucher said they felt a connection with U.S. House Speaker Nancy Pelosi and other women in Congress who "decided to fight back against the patriarchy," and the three shared a feeling of being disrespected as council women. The party's refusal to vote in Torres for council president, said Boucher, was "a slap in the face."
"They didn't think she was going to do everything they wanted," said Boucher, "so they put Angel Fuentes in that place — another man who leaves us out of the conversation a lot."
The women said they have not always felt dismissed by their male colleagues. Reyes-Morton and Boucher said former Mayor Frank Moran was a sympathetic mentor. They have no interest in leaving the Democratic Party and said they hope to collaborate with the four other council members.
Reyes-Morton said she "ousted" herself from the machine last year by mounting an unsuccessful challenge to party choice Carstarphen in the mayoral primary. At the time, she recalled, Norcross said they would no longer be "friends" if she went ahead with her campaign. Still, she said, "I would love to be able to get to an understanding that this relationship I'm divorced from still allows for co-parenting!"
She, Boucher, and Torres pointed out that they often vote with their colleagues on issues.
"I don't think we're going to try to buck the machine," said Boucher. "It's about being able to have an independent voice."
That may prove difficult: Recently, the women offered up a plan for marijuana legislation in the city, then said they were told by the mayor's administration that a plan had already been drawn up and their ideas were not welcomed. They also report not being given crucial information on issues coming before the council.
The three council women said they are more likely to disagree when their constituents' needs don't line up with the objectives of a party establishment they said is out of touch with city residents, and that celebrated as over $1 billion in tax breaks were given to corporations in Camden in recent years.
'Enough is enough'
Torres and Boucher are single mothers and Reyes-Morton, with three children of her own, lost her parents to drugs and incarceration. The three said they have shared the challenge of raising children in a city that struggles with poverty. They said they want more of the funding allocated to the city to be spent on fighting environmental injustice, aiding reintry efforts for the formerly incarcerated, and supporting small business owners and working families.
For Boucher, who represents particularly under-resourced neighborhoods like Bergen Square, it's about making sure those resources "don't all just go to the giant companies, and get swallowed up," but are used to help residents. "I do believe Camden is rising," she said. "I just want to make sure everybody is."
Torres said her frustration reached a tipping point when the chasm between political mandates and residents' needs was just too great. "There's a point that you have to break through because the community is begging you to say yes or no on something and you're not able to. You don't feel like you're doing your job for the community, and that's when I said enough is enough."
Micah Rasmussen, director of the Rebovich Institute for New Jersey Politics at Rider University, believes if the women succeed, others will be emboldened.
"It's probably a sign of the community's maturation," he said, that there's actually power to fight over, he said. "So this may be brought on by the city's resurgence, as well as the setbacks suffered by the machine. There is all of a sudden daylight for the anti-machine folks in South Jersey to say this fortress is not impenetrable."
The trio expect the Democratic machine to eventually try to get them voted out of Camden City Council, but are not concerned.
"I think the party is just out of touch," said Boucher. "If they don't change, three will turn to four, and four will turn to five."
"Since we all started as activists, not being in office makes us a lot more dangerous," she said, "because there's a lot less they can literally do to us."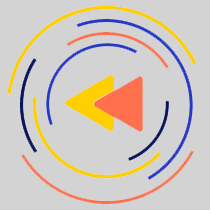 Saturdays just got more interesting.
WHYY is your source for fact-based, in-depth journalism and information. As a nonprofit organization, we rely on financial support from readers like you. Please give today.