Feds dismantle alleged New York-Wilmington drug ring, seize 33 pounds of fentanyl, cocaine and horse tranquilizer xylazine
Federal authorities say the drugs were delivered to Delaware from the Bronx, where a Hazmat team raided a home deemed unsafe to enter.
A November overdose death in Chester County triggered a multi-state investigation that led to the indictment of five men for trafficking fentanyl and cocaine, federal authorities announced Tuesday in Delaware.
Authorities seized at least 33 pounds of drugs during a bust in Wilmington and a house raid in the Bronx section of New York City. The haul included the ultra-deadly narcotic fentanyl, baked crack cocaine and fentanyl, and the horse tranquilizer xylazine, also known as "tranq dope' and "zombie drug" that's been linked to an increasing number of fatalities.
An undisclosed amount of packaged fentanyl also was found buried in a densely wooded area of W. Rolling Mill Road in Hockessin, Delaware. In addition, $81,000 was seized.
The U.S. Drug Enforcement Administration says that fentanyl is 100 times more potent than morphine. The DEA's website says that one kilogram, or 2.2 pounds, of fentanyl, has the potential to kill up to 500,000 people.
David Weiss, U.S. Attorney for Delaware, said Henri Sosa-Gomez and Jamel Romero of the Bronx headed the organization.
They supplied the drugs to three Wilmington-area men — Leonel Abreau-Montero, Arison Hernandez-Acevado, and Christian Sanchez — who distributed them throughout Delaware, Pennsylvania, Maryland, and elsewhere in the region, Weiss said.
Each of the five defendants faces a maximum penalty of 20 years in federal prison.
One big break in the case came in January, when authorities arrested Romero and Abreu-Montero after they allegedly finished a deal in Wilmington, Weiss said.
A hazardous materials team conducted the Bronx house raid because the building "was deemed unsafe for entry due to the amount of fentanyl and cocaine that had been cooked, mixed, and processed" inside, according to a news release from Weiss's office.
Agents also found drug cooking materials, cutting agents, gas masks, and a kilogram press in the house, the release said.
Weiss announced the indictment on the same day officials revealed that Delaware's overdose deaths continue to skyrocket, in large part because fentanyl is mixed with other drugs including cocaine and xylazine.
In January 2023, alone, 53 people died from suspected overdoses in Delaware, the Division of Public Health said. That's nearly 47% higher than the 36 in January 2022.
In 2021, 515 Delawareans died from overdoses, and authorities said last year that the grim milestone would likely be higher in 2022. The final death toll for 2022 has not yet been released.
"As overdoses continue to ravage our community, we will aggressively investigate and prosecute those who knowingly sell drugs that kill,'' Weiss said.
If you or someone you know is struggling with substance use, SAMHSA's National Helpline is a free, confidential, 24-hour hotline that offers referrals to local treatment facilities, support groups, and community-based organizations. Call 1-800-662-HELP for more information.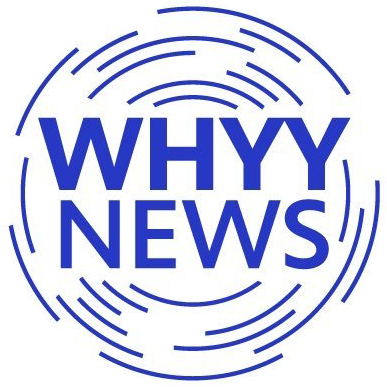 Get daily updates from WHYY News!
WHYY is your source for fact-based, in-depth journalism and information. As a nonprofit organization, we rely on financial support from readers like you. Please give today.