Fallout from lawsuit fells Bella Vista Neighbors Association, fills other community groups with fear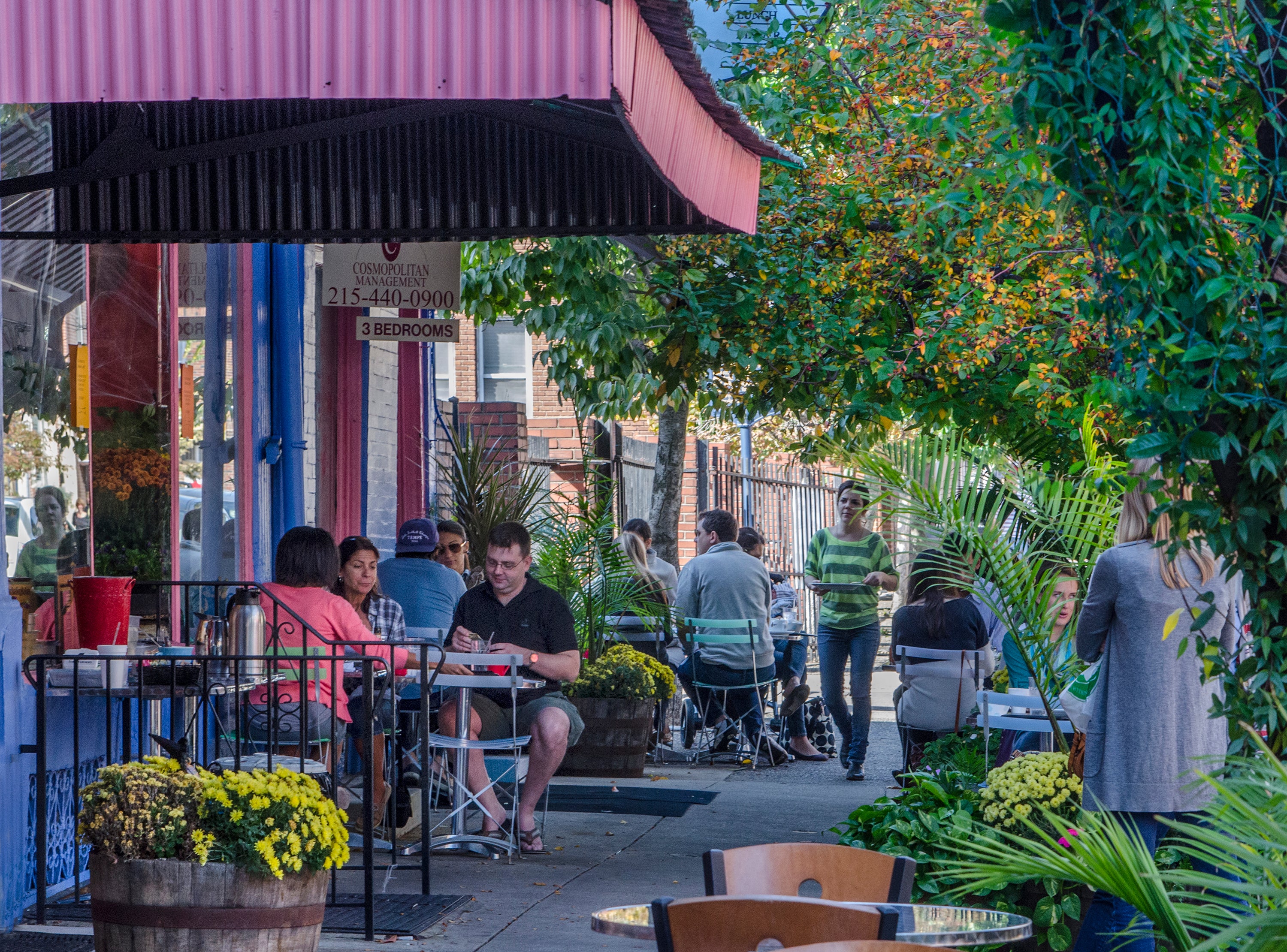 The Bella Vista Neighbors Association (BVNA) is in deep trouble. Next Monday, July 31, the community group will meet to vote on a proposal to dissolve itself because it can no longer obtain liability insurance.
"We've exhausted all avenues for potential insurance," said Brandy Bones, treasurer of the civic group. "Under the assumption that we cannot obtain insurance, we have moved towards the dissolution of Bella Vista Neighbors Association."
The trouble started in early 2015, when BVNA was named in a lawsuit against a man named Joel Palmer, in relation to a complicated property dispute that occurred in 2012.
None of the current BVNA leadership were officers in the group back then. In fact, the only reason the organization ended up in the suit at all is because Palmer was the president of the precursor group, Bella Vista Town Watch. (That organization would eventually become BVNA in 2014, when its membership decided to greatly expand its duties.) The reason Palmer got sued—for trying to take over a tax delinquent property in the neighborhood—was completely unrelated to his volunteer work with the civic association.
BVNA eventually got dismissed from the suit, but by that point Twin City Fire Insurance Company (a subsidiary of The Hartford Group) had already spent over $29,000 on their legal defense. Palmer sued the company when it tried to stop indemnifying him after the civic group got dropped from the case. Twin City eventually continued to defend Palmer, which the current leadership only learned about this year, and incurred an additional $75,000 or so in losses.
BVNA didn't realize they were facing an existential threat until early this May, when the company dropped their coverage. The legal win a year prior turned out to be a Pyrrhic victory.
BVNA sought a replacement insurance carrier, working through brokers who approached 25 companies. The vast majority refused them outright. The rest offered deductibles between $50,000 and $70,000 and premiums between $7,500 and $13,000 annually. Before the lawsuit, BVNA's deductible had been $2,500, and their annual premium, $1,000.
"We don't have the wherewithal to weather this kind of a storm," said Eugene Desyatnik, president of BVNA. "We were named, and then dismissed, as a defendant. But the costs add up, and that's what people are looking at when they consider whether to take us on in future. Once a top carrier declines you, they all make similar decisions in this market."
There goes the neighborhood association
The facts of BVNA's case are idiosyncratic in the extreme. But their plight speaks to the legal vulnerability of civic associations, which are often thinly resourced and run by a staff of volunteers.
Many of the civic leaders contacted about BVNA say that the group's plight may be unique, but that all of their neighborhood organizations are exposed–especially around issues of zoning.
The 2012 zoning reform enshrined Registered Community Organizations (RCOs) into local law, requiring developers to meet with neighborhood groups if they need a variance or if their project exceeds a certain size threshold. Emotions can run high at community meetings, but when millions of development dollars are on the line the potential for lawsuits rises exponentially.
Since 2012, "the law of Philadelphia puts legal burdens on you as an RCO to participate in certain procedures that make you more liable to getting sued," explained Matt Ruben, president of the Northern Liberties Neighbors Association.
This substantial role in the zoning process, and Philadelphia's long history of active civic life, can make such neighborhood groups a tempting target for strategic lawsuits against public participation, or SLAPP suits. That's the term for the kind of lawsuit used by deep-pocketed interests to intimidate and harass opponents by dragging them through the courts. For civic organizations, the process can prove deadly, sending their insurance costs spiraling to levels far beyond the reach of volunteer organizations.
Three years ago, the venerable Old City Civic Association (OCCA) voted itself out of existence after just such a suit. One of the city's oldest civic groups, it had spent years battling club owners and developers, trying to preserve the neighborhood's historic character and keep nuisance establishments in check. But after a legal imbroglio over the proposed Philadelphia World Trade Center, along with a couple other land use-related suits, Old City Civic's insurance bill became exorbitant and no other insurer would take them on. Like most RCOs, OCCA relied on donations and fundraisers to cover their expenses, making pricey premiums or risky self-insuring financially infeasible.
As in the OCCA case, the BVNA officers can't just reorganize under a new name; insurers would see past that. For now, it's uncertain what will happen for representation; a new group might organize, or neighboring RCOs might expand to take over BVNA's old territory. It's too early to tell.
Most civic leaders, including BVNA's officers, say that the lawsuit they were roped into doesn't fit the precise definition of a SLAPP—in this case those who brought the suit were trying to win their case against Palmer, not bully BVNA—but the effect is very much the same.
"I think it was easy for folks to think this was something unique to Old City," said Joe Schiavo, former vice-chair of OCCA's zoning committee. "This will probably cause people to refocus on the issue. Everyone involved in a civic association has cause to be concerned. There is no reason it won't occur again and again, because there are no protections or consequences."
Bella Vista, Old City, and Northern Liberties all share the same City Council representative, Mark Squilla, and the same State Senator, Larry Farnese. Both men tried to pass legislation to curtail SLAPP suits after the demise of the Old City organization.
In Harrisburg, Farnese introduced legislation to bolster the defenses of those targeted by SLAPP suits. His bill would expand Pennsylvania's current anti-SLAPP law, which only covers environmental and regulatory issues, to broader public interest concerns.
Farnese's bill would allow defendants to file a motion to force the plaintiff to show that their suit wasn't simply meant to drag the defendants, at great cost, through the legal morass. After the anti-SLAPP motion is filed, the judge would decide whether the case should be thrown out.
The legal costs associated with the anti-SLAPP motion would be covered for both sides, although there would be a penalty for the plaintiff if the underlying case lacked merit.
The bill passed the state Senate late this spring, but it has since stalled in the House. The Pennsylvania Chamber of Commerce opposed both this bill and an earlier, more expansive, version introduced in the previous legislative session.
The state's House Judiciary Committee hasn't yet moved on it. The previous version died in the committee as well.
"Our goal is to get enough groundswell in the House that they can understand this isn't just a Philly issue," said Sarah Kurish, legislative director for Farnese. "If members have concerns we are open to discussion, but unfortunately we're hearing that it isn't that anyone is seeking substantive changes. It's just that they [the committee] don't want to bring it up at this point."
At the city level, Squilla is talking with state representative John Taylor to try and get his backing for the bill. The councilman also attempted to draft a city-level anti-SLAPP bill, but the Law Department believed that it would be preempted by the state.
Many RCOs have also suggested that the city offer blanket liability insurance for RCOs, noting that Parks and Recreation offers similar protections for "Friends Of" groups.
"They'd rather not do that because it exposes the city," said Jeff Hornstein, president of the Crosstown Coalition, an umbrella group covering twenty-two RCOs. "But our argument is that no one would lose their insurance if the city were in this position, because the city's resources are so much bigger. The BVNA case is a wake up call that we need to start acting collectively."
The need for such protections is especially dire for those civic associations that are currently uninsured, Hornstein argues. Although there is not an exact estimate of the proportion of RCOs with insurance, he believes the majority go without such protections.
Councilman Squilla says he doesn't see a clear path forward towards protecting civic groups from frivolous, but potentially devastating, lawsuits. He's been in talks with the Planning Commission and the Office of Risk Management, but says he hasn't yet come up with a suitable arrangement for city-funded blanket insurance for RCOs.
The councilman says something clearly needs to be done. But whatever happens, it'll be too late for Bella Vista.
"It's terrible to lose an organization, where people are volunteering their time, to a lawsuit," says Squilla. "It just sends the wrong message to our residents. We need to look into how we can protect them, because a lot of them just don't have the resources."
WHYY is your source for fact-based, in-depth journalism and information. As a nonprofit organization, we rely on financial support from readers like you. Please give today.