FactChecking Obama's State of the Union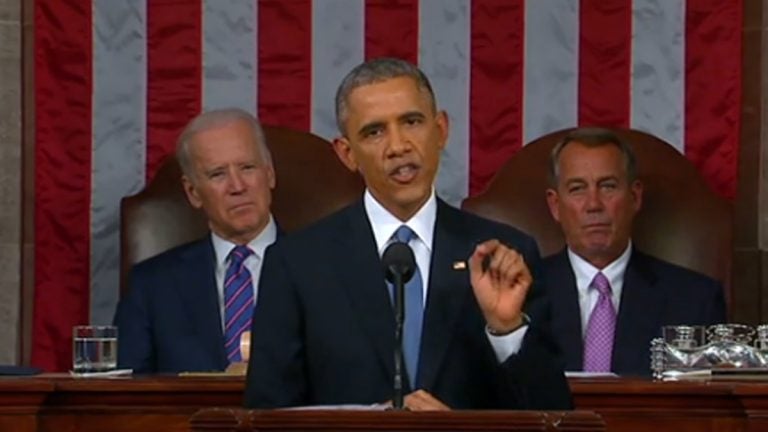 President Barack Obama largely stuck to the facts in his State of the Union address, although he did cherry-pick data and exaggerate at times to put the best spin on his accomplishments.
Some highlights:
Obama made the inflated claim that "more than half of manufacturing executives have said they're actively looking to bring jobs back from China." A survey showed most "expressed interest" in it, but are not "actively looking" at doing it.
Obama exaggerated when he said the U.S. is "the only advanced country on Earth that doesn't guarantee paid sick leave." Canada and Japan also don't mandate paid short-term sick leave, which is what Obama is seeking for the U.S.
The president boasted that the U.S. has gained 11 million private sector jobs in five years. Yes, but that ignores his first 13 months in office and a net loss of public sector jobs. Total employment growth during his time in office is about 6.4 million.
Obama also boasted that "more of our people are insured than ever before." But that's based on an administration analysis that compares the second quarter of 2014 to years past. We don't have the full 2014 federal numbers yet.
Click through to FactCheck.org for the analysis.