Essential workers are 55% more likely to get COVID-19, study of Philly-area residents finds
Risk ripples outwards. A family member cohabitating with an essential worker has a 17% greater chance of testing positive. Other roommates face a 38% increase.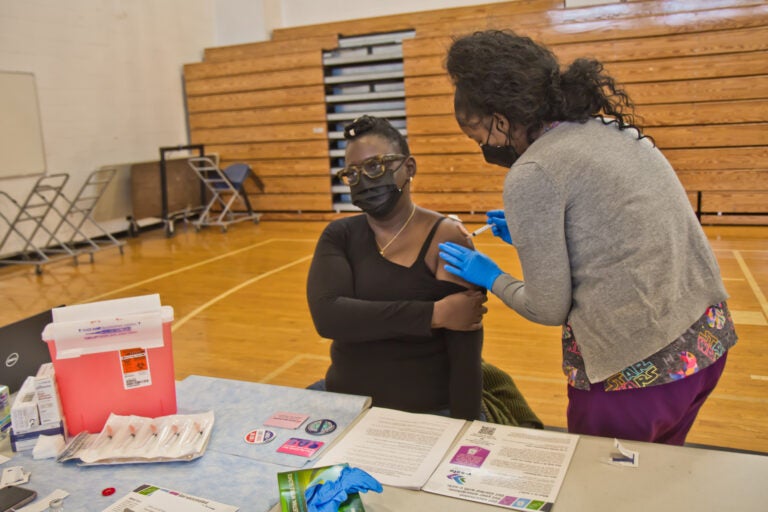 Ask us about COVID-19: What questions do you have about the coronavirus and vaccines?
Last May, researchers from the University of Pennsylvania's Wharton School of Business teamed up with Independence Blue Cross to try and answer this question: Were Pennsylvanians who could not work from home at increased risk for contracting coronavirus?
They assumed they were, "but nobody had actually tested it," said Aaron Smith-McLallen, director of data science and health care analytics at Independence Blue Cross (IBX).
A monthslong analysis of hundreds of thousands of state resident's health insurance data, posted in late-January, offers some of the first concrete numbers on that question: Workers designated by the state as "essential" had a 55% higher chance of testing positive for COVID-19 last spring than those who were allowed to stay home.
And that risk rippled outwards. A family member cohabitating with an essential worker has a 17% greater chance of testing positive. Other roommates face a 38% increase.
"We had a hunch that them being out and about might put their family members at risk, but we didn't know how much," said Hummy Song, Assistant Professor of Operations, Information and Decisions at Wharton. "I think the fact that even the people living with essential workers are at higher risk is an important takeaway of this work."
In Pennsylvania, jobs considered essential include those in health care, public transit, agriculture, and food processing.
The analysis required a comprehensive data set. To get the details they needed, the researchers turned to IBX's medical claims data, which tracks a patient's coronavirus status, as well as the insurance company's member files, which include demographic data like age, gender, area of residence, and industry.
"Basically, we wanted to see what a health insurer like Independence Blue Cross could do to help our community understand what the impact was [of the essential worker designations]," said Smith-McLallen.
The analysis ultimately looked at about 415,000 policy holders and 390,000 members of their households, largely from the Philadelphia area.
Many essential workers are doctors, nurses, and other health care workers whose job can bring them face-to-face with COVID-19 patients. However, when the analysis removed everyone employed in the health care field from its sample, the remaining essential workers still faced a 21% increase in the chance of testing positive.
The essential workers included in the study were more likely to live in ZIP codes that were primarily Black or Latino, and have a higher proportion of residents living below the poverty line than the areas where non-essential workers live. People of color and people who are low income are at a higher risk of complications from a coronavirus infection.
Last July, Pennsylvania Gov. Tom Wolf offered $50 million in hazard pay grants for essential workers. But employers — not employees — had to apply to distribute the money. Many didn't. 
A spokesperson for the Pennsylvania Department of Health wrote in an email that the Wharton and IBX study speaks to the need for a $15 an hour minimum wage in Pennsylvania—a target that historically has met opposition from Republican leaders who control the statehouse.
"We … know that too many essential workers are earning low wages while putting themselves at risk to keep our society running," Deputy Press Secretary Maggi Barton wrote. "They deserve a living wage."
Annette Lockhart has cleaned planes at the Philadelphia International Airport for more than a decade — a job that continued through the most dangerous months of the pandemic.
"They said we were supposed to get hazardous pay," the Southwest Philadelphia resident, who makes less than $15-an-hour, said. "We never got that."
Last October, Lockhart caught the coronavirus — likely from a deboarding passenger, she said. She spent two weeks dealing with nausea, a fever, and constant headaches.
Lockhart's now back at work, but still feels like society hasn't acknowledged the danger her job has put her in.
"I am still taking a risk," she said. "I am going out there every day."

WHYY is one of over 20 news organizations producing Broke in Philly, a collaborative reporting project on solutions to poverty and the city's push towards economic justice. Follow us at @BrokeInPhilly.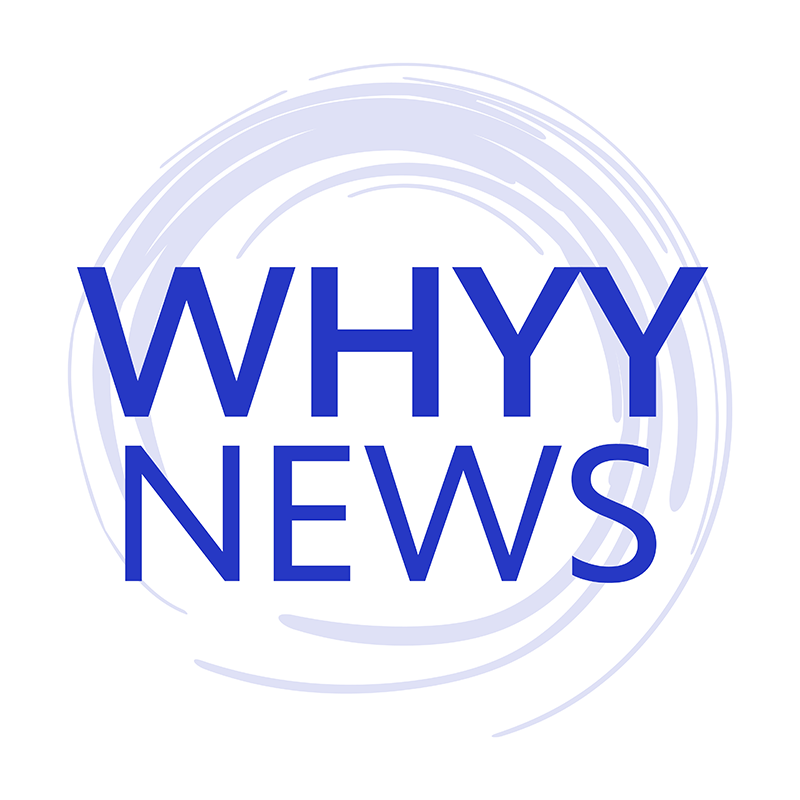 Get daily updates from WHYY News!
WHYY is your source for fact-based, in-depth journalism and information. As a nonprofit organization, we rely on financial support from readers like you. Please give today.