After 2020 Election Day threats, Philly DA Krasner calls for election security reform
Krasner said that the 2020 election provided dramatic evidence of the serious threat against democracy in Philadelphia.
Ask us: As Election Day draws near, what questions do you have?
In 2020, two men armed with guns traveled from Virginia to Philadelphia to interfere with the vote-counting process. Both were convicted on gun charges.
District Attorney Larry Krasner said that case is reason enough for an extension of rules protecting election officials beyond Election Day. Krasner said that the 2020 election provided dramatic evidence of the serious threat against democracy in Philadelphia and around the country.
"It is my hope that other people who do not value democracy and do not value the votes of people who are not just like themselves, will understand," Krasner said. "This is a warning. You come to Philadelphia to mess with our votes, we got a pair of handcuffs. We got a jail cell. We got a trial. We got a conviction. And we got a sentence for you."
Joshua Macias and Antonio LaMotta came to Philadelphia from Virginia intending to enter the vote-counting operation that was underway inside the Pennsylvania Convention Center, said Assistant District Attorney Jeff Palmer.
"Mr. LaMotta has a gun on his hip. Mr. Macias has a gun under his jacket. Mr. LaMotta is wearing a QAnon hat and has some sort of holster-type belt device in addition to the one that's holding his gun," Palmer said.
Even after the duo was arrested and charged, they still went to the Capitol on January 6th.
"We know that Mr. Macias was out in front of the Capitol building that day with Mr. LaMotta. Mr. Macias ordered a call to action for all other veterans present at the Capitol that day. As behind him, you can see people pouring into the Capitol, breaking into the Capitol as Mr. Macias issues a rallying cry, imploring them to go in. And he was one of those people who went in," Palmer said.
The gun conviction comes with a maximum 6 to 12-year jail term for weapons offenses in Philadelphia, in addition to any federal time for the Capitol invasion.
"These are not events that we should ever see as a result of a free and fair election in the United States of America and the birthplace of democracy," said Philadelphia City Commissioner Lisa Deeley. "I'm calling on the courts to impose the maximum sentence on Joshua Macias and Antonio LaMotta. I believe their intention was clear. I have confidence that, if not for the actions of the Philadelphia Police Department and their federal partners, that they would have successfully committed more heinous crimes."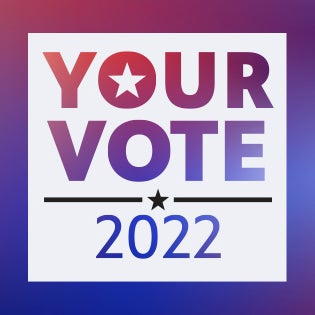 Your go-to election coverage
WHYY is your source for fact-based, in-depth journalism and information. As a nonprofit organization, we rely on financial support from readers like you. Please give today.