Eastern State Penitentiary lays off staff, suspends 'Terror Behind the Walls' due to COVID-19
Eastern State Penitentiary has laid off staff, implemented salary reductions and made deep cuts to its operating budget due to the coronavirus pandemic.
The coronavirus pandemic has forced massive layoffs at a top cultural attraction in Philadelphia.
Eastern State Penitentiary Historic Site has laid off about 40% of its staff, implemented salary reductions and made deep cuts to its operating budget, the organization announced Wednesday.
The penitentiary's popular Halloween fundraiser "Terror Behind the Walls" — once deemed America's No. 1 haunted house — has also been suspended for 2020.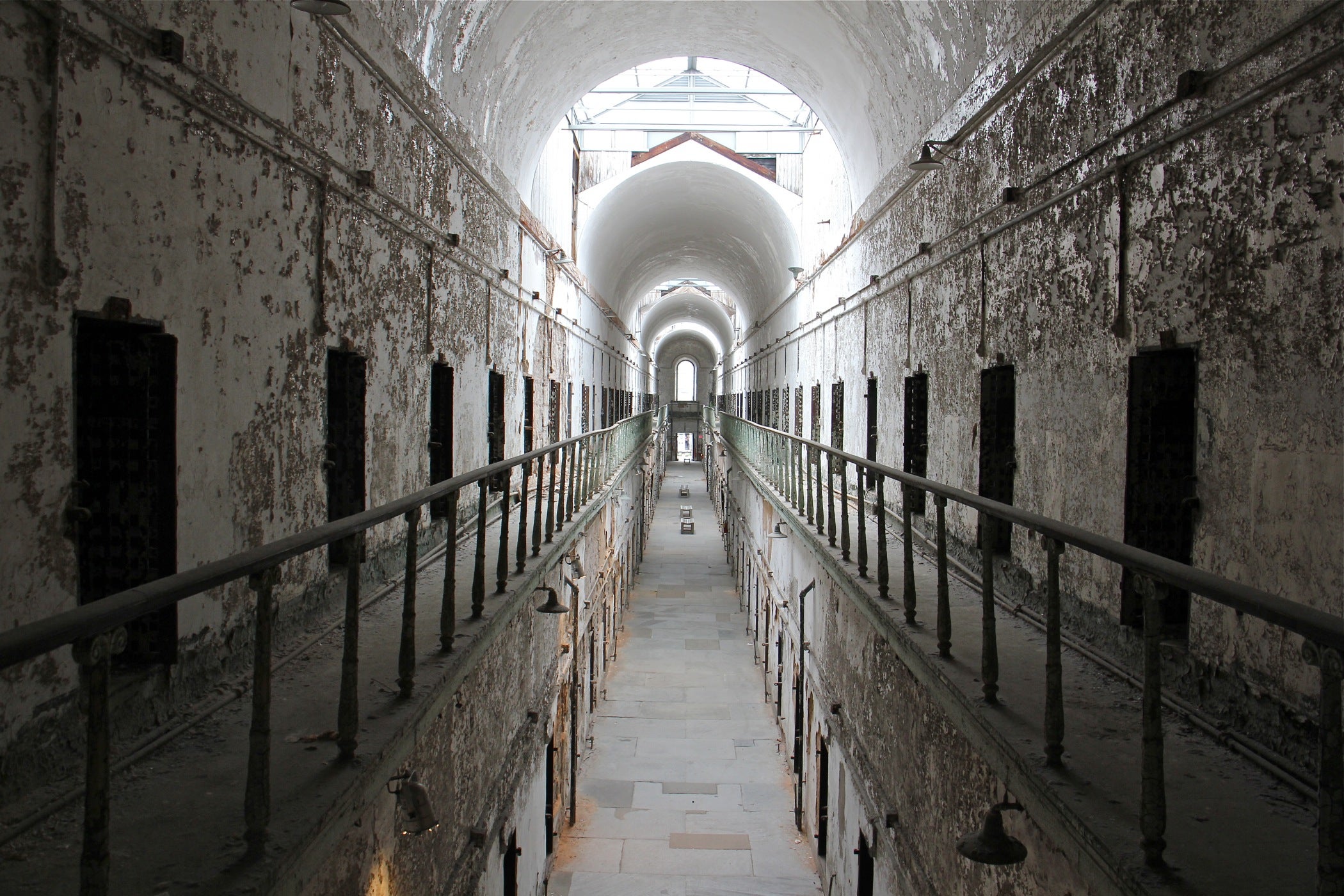 When Eastern State Penitentiary opened its doors 190 years ago, it was the most expensive and elaborate public structure of its time.
Despite years of abandonment and several bids for redevelopment, the prison grounds remain.
Over the last 20 years, the penitentiary has become a nationally-recognized museum whose mission proves ever-relevant: interpreting the legacy and failures of the American criminal justice system.
Eastern State Penitentiary President and CEO Sally Elk called the operational changes "the absolute last resort."
"After months of financial losses, and with such uncertainty ahead, we are simply out of options," Elk said in a statement. "The strength of this organization has always been its dedicated and ambitious staff. We are heartbroken."
The organization generates most of its revenue with income from admission fees and fundraising events.
"With both of these revenue streams in jeopardy for the foreseeable future, Eastern State Penitentiary has been forced to restructure its staff," the organization explained.
The historic site has had no earned revenue since it closed its doors to the public on March 14.
Though preparation for "Terror Behind the Walls" had been underway for months, the organization said modifying the attraction to comply with anticipated COVID-19 guidelines would have presented significant operational challenges, as well as financial risk.
The penitentiary plans to shift to smaller-scale evening tours, featuring exhibits on mass incarceration and deep racial disparities in the U.S. prison population.
The organization said it hopes that, when the economy eventually recovers, it will be in a better position to welcome back the visitors that have sustained Eastern State for the last two decades.
WHYY's Hannah Chinn contributed reporting.
WHYY is your source for fact-based, in-depth journalism and information. As a nonprofit organization, we rely on financial support from readers like you. Please give today.