Drexel, Amtrak to study expanding university and other development over rail yard airspace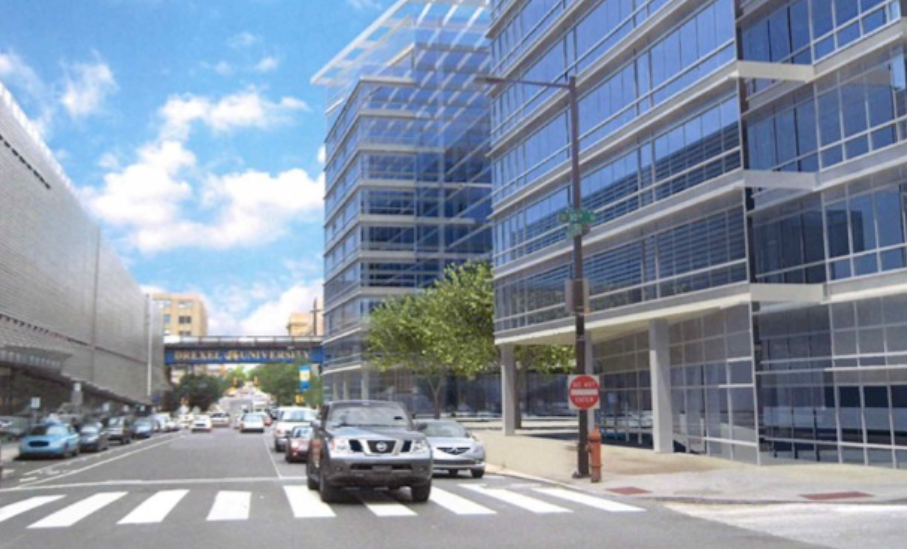 Could people live, work and study in structures built over the SEPTA and AMTRAK rail yards near 30th Street Station? Drexel University and Amtrak are launching a feasibility study to find out.
Drexel approached AMTRAK and SEPTA with the idea of doing an engineering and air rights study, which Drexel will pay for, University President John Anderson Fry said after discussing the possibilities at the Central Philadelphia Development Corporation's Tuesday membership meeting. In addition to the railroads, PennDOT, PIDC, the University of Pennsylvania, Brandywine Real Estate Trust and Philadelphia Deputy Mayor for Transportation and Utilities Rina Cutler are involved in the discussions, Fry said.
He estimates the study will cost between $2 million and $3 million, and take about three years. The university has not yet hired the study team, he said. Putting some sort of cap over the rail yards could create 80 to 90 acres of development space, he said.
"I suspect we will find out that it can be done, but will be enormously expensive," he said. "We may not see it come together in our generation."
So why bother exploring the possibility now?
Drexel is in the construction or planning stages of a host of projects around 30th Street Station, with which it hopes to transform that area into a transit-oriented "Innovation Neighborhood" for education, research, technology and commercial entities, Fry said. The university is adding commercial space, a hotel, student housing and classroom space. It is hoping to bring some of the companies its students do cooperative study with into the neighborhood – not just for student work experiences, but for joint research. And it is opening space up to other universities in the city and around the world, Fry said.
Add to this the possibility of high-speed rail that would reduce travel time to New York City to about 40 minutes and to Washington, DC to about an hour, and Fry is confident there will be huge demand for space for many different uses, and building over the tracks would create more useable real estate.
After his presentation, Fry said while he's not absolutely certain if the air space idea is feasible, the time to find out is now. That way, the more near-term projects around 30th Street station and other nearby areas can be planned, designed and built to fit seamlessly with future development in the airspace.
Fry said like the Innovation Neighborhood, any rail airspace development would also be open to many other entities, public and private, in part to foster innovation and cooperation with the university, and in part because it's too much space for just Drexel.
Drexel would act as a master planner, he said, but would have many other partners.
Chestnut Street at 30th Street facing west before

Chestnut Street at 30th Street facing West After

JFK Blvd. 30th Street West Before

JFK Blvd. at 30th Street Facing West After

Market Street at 31st Facing West Before

Market Street at 31st Street Facing West After
WHYY is your source for fact-based, in-depth journalism and information. As a nonprofit organization, we rely on financial support from readers like you. Please give today.