Country music icon Dolly Parton celebrates success of Imagination Library in Wilmington
She's performed on stages all over the world and has appeared in dozens of films, but the biggest impact of Dolly Parton's career could be helping millions of kids develop a love for reading.
Parton visited the Wilmington Public Library on Thursday to celebrate the successful expansion of her Imagination Library program to Delaware two years ago. In an exclusive interview with WHYY News, Parton called the program one of the proudest achievements in her career.
"This one is so personal to me, I have to say, this means more to me than almost anything in my whole career," Parton said. "I'm just so proud of how it's come along through the years and we're just doing wonderful things with it and wonderful people like here in Delaware that's helping us out."
The program launched in 1995, providing books for children near Parton's home in East Tennessee. In 2000, books started to be sent to children in other states, and it expanded across her home state in 2004. Since then, it has expanded to more states and several countries, including Canada in 2006, the United Kingdom in 2007, and Australia in 2014.
"We're just excited about the growth of it and the excitement, you know, that people seem to have for it," she said. "It just seems to be growing leaps and bounds. Everybody wants to help the kids, and I just love the fact that everybody is on board with it."
To make the Imagination Library work, a local partner enrolls children up to age 5 in the program and provides $2.10 per child per month to cover costs. In Delaware, that partner is the state library system, which also helps promote the program and encourages families to sign up.
"The mission is pretty easy to sell," Gov. John Carney said. "All the more because as far as I can tell, there is nobody in the state of Delaware who doesn't love Dolly Parton."
Any child in the state is eligible to sign up from birth through age five. Delaware First Lady Tracey Quillen Carney said some Delaware kids get signed up shortly after birth. "Thanks to our birth hospitals who are registering newborn Delawareans for Dolly Parton's Imagination Library before they go home from the hospital," she said.
More than 21,000 children have been enrolled in the program in Delaware. Some of those gathered at the Wilmington library to see Parton talk about the program with the Carneys. They also got to hear a pair of songs, including "Try," which Parton wrote to go along with the theme of her favorite children's book, "The Little Engine That Could."
"I remember early on in my life taken' this message to heart, saying that you can do anything you want," she said. "It's kind of based on the same philosophy that you can do anything if you try. And I thought I could, and I'm a little engine that did, so this is the first book that is in the Imagination Library, and I think it's a very important one for sure."
The Imagination Library covers overhead and administrative costs, coordinates book selections, and sends out the books monthly at no cost to the family.
"It takes a village, as they say, to coin an old phrase," she said. "But it is very true. You got to have everybody involved in something like this. We've always been so proud of the people that really took this to heart and wanted to make it as much as it could be."
Like many of the hundreds of songs Parton has written throughout her more than six decades-long career, the Imagination Library is inspired by her personal life growing up in a small cabin in the hills of Tennessee. As Parton grew up, her father Lee couldn't read or write.
"It just bothered me, you know, that my dad, you know, felt bad about that. So that's where the original idea came from," she said. "He took great pride in and knowing that it was doing well, he got to live long enough to hear the kids call me 'the book lady,' and he took a lot of great pride in that. So I was proud that I could do something with and for my dad."
From the inspiration of those humble beginnings, the Imagination Library has exploded with exponential growth. Less than 10 years into the program, more than one million books had been shipped by 2003. As of 2016, the program was sending a million books per month. That's now up to two million books a month. In 2020, the 150 millionth book was mailed.
"We're hoping by early next year that we will be up to the 200 millionth book," she said. "It just seems to be growing leaps and bounds. Everybody wants to help the kids and I just love the fact that everybody is on board with it."
This year, the program was awarded the David M. Rubenstein Prize by the Library of Congress. The award goes to an outstanding and measurable contribution to increasing literacy levels.
But for Parton, the awards and the numbers only matter in terms of how they impact the individual young people who get a head start on learning by receiving the books.
"I'm proud, you know, that my songwriting and my singing and all that has been good, but I have to also say, this is right up there in the top three of anything I've ever done," she said. "I want this whole thing, my legacy, to really always say that I started this program and that it was a good program and that it was for the children and to help bring families together."
As a parting gift, Carney presented Parton with a plush toy Blue Hen representing the state's early reading program and a box of saltwater taffy from Delaware's most famous boardwalk candy shop, Dolle's.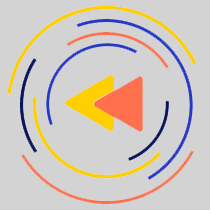 Saturdays just got more interesting.