Documenting police use of force in New Jersey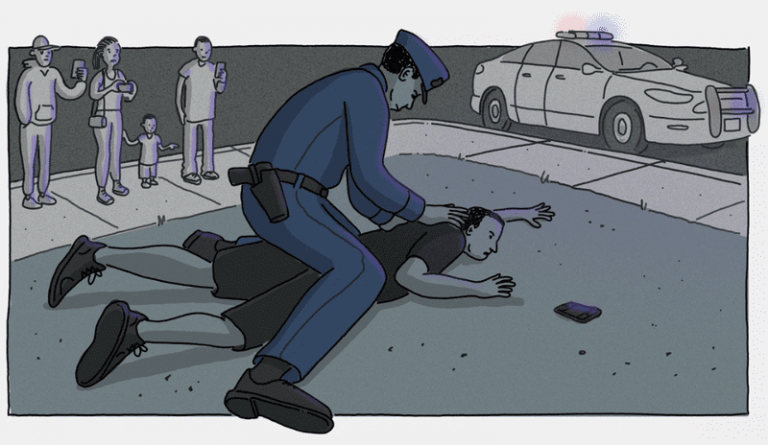 In 1999, New Jersey police shot and killed Stanton Crew, an unarmed black man, on Route 80, after a 16-mile chase.
The killing made headlines. It was one of a handful of police shootings on the New Jersey state highways around that time. In response, then-Attorney General John Farmer assembled a committee to institute reforms, which included the requirement that every department document police interactions that involved use-of-force.
"The idea was when they implemented this system about two decades ago was that they would be able to track this, that they would be able to review it, to get a sense of if there were any problems cropping up or even to get a sense of how force is being used by police officers in the state," says Stephen Stirling, data reporter with NJ Advance.
The data was recorded. Officers filed force reports — explaining what they did, who they did it too, and the demographics of the individual.
But the handwritten force reports got little attention after they were written, and they went largely analyzed for years.
Until now. Stephen Stirling and Disha Raychaudhuri are among a team of reporters for NJ Advance Media behind The Force Report. They picked apart five years of filings on police use of force in the state, more than 70,000 documents, to assemble what they believe to be the most comprehensive statewide database of police use of force in the United States.
"It ended up being that we had to file an open records request with each municipal police department in the state of which there are 468, plus the state police and then it was a process of digitizing that database," says Stirling. "We spent upwards of $30,000 to input that data, audit it on a daily basis, and then we spent months cleaning it out to make sure that we had something that was usable and accurate."
Click on the play button above to hear this segment. Don't have time to listen right now? Subscribe to The Takeaway's podcast via iTunes, TuneIn, Stitcher, or wherever you get your podcasts to take this segment with you on the go.
Want to comment on this story? Share your thoughts on Facebook or Twitter.