Diane Feinstein, the 'Year of the Woman,' and the evolving landscape of Pa. politics
From Diane Feinstein and Barbara Boxer to Lynn Yeakel and Madeline Dean, Dave Davies casts a throughline from 1992 to the present.
Listen
6:12
From Philly and the Pa. suburbs to South Jersey and Delaware, what would you like WHYY News to cover? Let us know!
The death of U.S. Sen. Diane Feinstein (D-Calif.) calls to mind her election to the upper House in 1992, which is remembered as the Year of the Woman. Why is it called that?
"Morning Edition" host Jennifer Lynn checked in with WHYY's Dave Davies for a quick history lesson and a look-ahead to another possible Year of the Woman.
___
Jennifer Lynn: Dave, remind us what contributed to the 1992 Year of the Woman in American politics.
Dave Davies: Well, that was the year after the confirmation hearing for U.S. Supreme Court Justice Clarence Thomas, at which Anita Hill famously accused him of sexual harassment. The Senate confirmed Thomas nonetheless, which sparked a huge wave of activism among women. You probably remember the bumper stickers that read 'Honk if you believe Anita Hill.' That wave led to the election of five women to the Senate, most of whom, like Feinstein, had long careers there, and more than 100 new women in the House.
JL: Barbara Boxer was among the five women sent to the U.S. Senate in 1992, coming from a congressional seat. Feinstein and Boxer were the first female pair of U.S. senators to represent any state at the same time. Pennsylvania almost elected a sixth woman to the Senate that year, didn't it?
DD: Oh, yeah, that was a memorable race in the state's history. Arlen Specter, the state's Republican senator had taken the lead in those confirmation hearings trying to discredit Anita Hill. He was challenged by Lynn Yeakel, a woman from this area who headed an organization called Women's Way. She registered near zero in the polls when she started, but she ran these ads that showed video of Specter interrogating Hill and then the ad would cut to Yeakel saying, 'Did this make you as angry as it made me?' and her campaign caught fire.
JL: I read Lynn Yeakel's book "A Will and a Way," in which she said that while she lost her campaign, she cherished the experience. Why didn't Yeakel pull off a win?
DD: Well, she was up against a tough veteran campaigner in Arlen Specter who understood coalition politics. He made friends in the labor movement. He got the endorsement of the state's two largest African American-owned newspapers and raised a ton of money and took advantage of Yeakel's mistakes. Although it was a big Democratic year, Specter pulled off a three-point win.
JL: Yeakel was profiled by Specter and his campaign operatives as a well-off housewife from the suburbs who wore pearls. This was disparaging. This was sexist.
DD: Oh, yeah, and it wasn't just what they said. They ran very tough ads taking advantage of every time Yeakel got a little tired and tongue-tied on the campaign trail. Running for office isn't easy, it's a big stage. Yeakel was new to it and, like any other first-time candidate, there were moments when she stumbled, and he would really go after her, portraying her in the words of some commentators as a ditz, clearly playing to sexist stereotypes, and it had an impact.
JL: I want to remind our audience that Lynn Yeakel died in 2022. Dave, we have seen another round of the Year of the Woman since 1992.
DD: Right, in 2018, we saw a huge surge of women running particularly in Democratic primaries. This was prompted by the election of Donald Trump. You probably remember those huge women's marches that followed Trump's inauguration. More than 100 women were elected to Congress that year, mostly Democrats, including Alexandra Ocasio-Cortez in New York.
JL: Along with a lot of candidates here in the Delaware Valley, too.
DD: Yeah, you know, I was covering politics for WHYY then and I remember meeting all of these enthusiastic, committed women who were first-time candidates and it occurred to me that the ones who really got somewhere were those that had some experience in politics or government coming into it. I can't remember ever, Pennsylvania having more than a single woman in Congress. That year we elected four just in this part of the state, Madeline Dean, Mary Gay Scanlon, Chrissy Houlahan, and Susan Wise; they're all still in Congress.
JL: And those candidates were able to get elected following a change in Congressional boundaries in Pennsylvania. How did that help them?
DD: Enormously, and this again underscores the fact that traditional politics is always going to play a role in these things. Three years before that election, Democrats in Pennsylvania won three seats on the state Supreme Court, in part because the brother of John Doherty, the state's most politically powerful labor leader, was on the ballot, and that court later struck down the state's Congressional boundaries and imposed new ones — which, I have to say, were more compact and contiguous than the jigsaw puzzle districts that preceded them — but those new districts definitely provided the stage that these women could run on and win.
JL: Fast forward to today, Diane Feinstein's seat will be filled by Laphonza Butler, president of EMILYs List, an organization that works to elect Democratic pro-choice women to office. She is going to be the third Black woman in history to serve in the U.S. Senate, and next year will be the first full congressional election cycle since the U.S. Supreme Court struck down the Roe v. Wade decision ensuring abortion rights. Will the current conditions lead to women winning elections or voters punishing Republicans since their party appointees to the court made the decision?
DD: The issue is bound to affect the votes. So many people feel passionately about it and Democrats are counting on it to be a big motivator to vote against Republicans for all offices. It is not clear yet how much that will be the case. What we can say is that in six states where abortion itself was on the ballot, where there were referenda to protect abortion access, they all passed, even in red states. Whether that works for candidates is, as I say, unclear. If you look at the Republican politician most associated with the abortion decision, Donald Trump, who brags about it; polls show that he and Joe Biden are in a competitive race, so we will see how much it matters.
JL: Dave Davies is a contributor and fill-in host on "Fresh Air with Terry Gross." He has covered politics in Pennsylvania for decades. Thanks for joining in this morning.
DD: Thank you, Jen.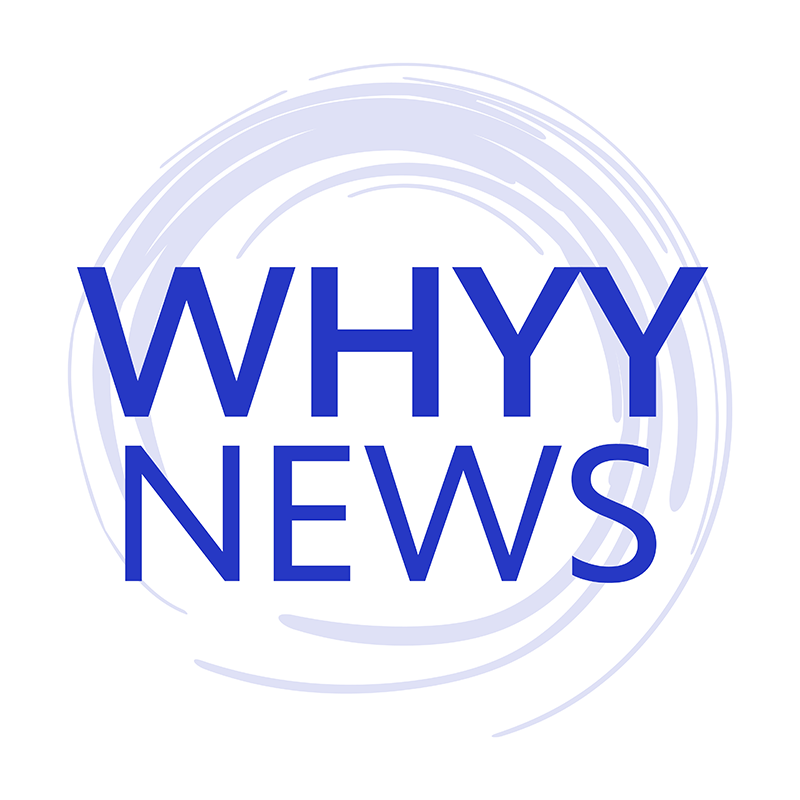 Get daily updates from WHYY News!
WHYY is your source for fact-based, in-depth journalism and information. As a nonprofit organization, we rely on financial support from readers like you. Please give today.