Developers spar over competing visions for a changing Washington Avenue
Critics of Washington Avenue development say parking and curb cuts would harm efforts to make the corridor more walkable for decades to come.
A proposal to transform an industrial kitchen supply store into a mixed-use development topped with a luxurious penthouse is drawing energetic opposition on fast-changing Washington Avenue.
As with many large residential projects, the main sticking points relate to parking and traffic. But the dispute also reflects differing visions over the future of one of South Philadelphia's main commercial arteries as it sits on the cusp of major changes.
The owners of the two-story industrial building at 2031 Washington Avenue want to add four additional floors and 30 residential units, including a two-level penthouse for themselves. The penthouse would have a swimming pool, sauna, basketball court, three kitchens, and multiple rooftop decks, according to plans presented Wednesday to the Zoning Board of Appeals.
One of the owners, Qiaozhen Huang, said her family would continue using the bottom floor and part of the second floor to house their business, Philly Home Supply, which sells granite kitchen countertops. Cars and trucks for the business and residences would enter from Washington Avenue and exit on Kimball Street, a narrow road behind the property, using existing curb cuts.
But several neighbors say Kimball Street cannot accommodate any additional traffic, while South Philadelphia developer Ori Feibush and others say that the city should be removing curb cuts on Washington Avenue in order to make it more friendly to the pedestrians and bicyclists they want to see circulating through the road's many new mixed-use developments.
Allowing a residential building that requires permanent use of the curb cut there will continue to allow cars to cross sidewalks in many places, endangering pedestrians and marring the new vision of the corridor for decades to come, they argue.
Curb cuts going away?
Feibush and other critics note that the Planning Commission's Philadelphia 2035 plan calls for wider sidewalks and other pedestrian improvements on Washington Avenue. The city is currently preparing a reconfiguration of the roadway that may include protected bike lanes, fewer car lanes in some places, and more convenient pedestrian crossings.
"Not having any curb cuts on Washington Avenue is critical to that plan moving forward," said Jose Hernandez, an architect who lives nearby.
Hernandez, who designed a large mixed-use development for Feibush on the 2100 and 2200 blocks of Washington Avenue, spoke during a Zoning Board of Appeals meeting Wednesday.
Feibush argued that Huang's project should be changed to have no parking at all, which would eliminate the need for curb cuts. His new development will not have cuts on Washington Avenue, and Feibush said he is working to eliminate them from his other properties on the corridor.
Huang's attorney David Orphanides said his client had already made a number of design changes to accommodate the neighbors and had struggled with the parking issue. He said some nearby residents want the building to have a parking lot to prevent increased demand for street parking.
Orphanides also argued that the city has no actual plan to eliminate curb cuts on Washington Avenue, and a potential zoning remapping that would encourage mixed-use projects on the corridor would only lead to more such cuts.
"There's a ton of curb cuts right now. We have one, we use it, we want to continue to use it," Orphanides said. "Mr. Feibush's vision for Washington Avenue…as far as I know isn't specifically laid out by the Planning Commission. It's his vision and it's not realistic, because when this gets remapped, it's going to allow curb cuts by right. They're never going to go away. To focus on that is a red herring."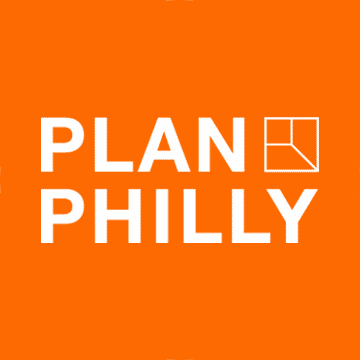 A development boom
The Philly Home Supply proposal would be part of a mixed-used development boom on Washington spearheaded in part by Feibush. His two-block-long project on the 2100 and 2200 blocks, including the site of the former Frankford Chocolate Factory, will eventually include 278 apartments, 61 townhomes, and 43,000 square feet of retail space.
The townhomes are under construction on the 2100 block and should be finished late next year, Feibush said. He expects to break ground on the apartments across the street in the next few days. Next week, he expects to go before the ZBA to seek variances for a mixed-use commercial and residential portion of the project on the southern portion of the old Chocolate Factory site.
Meanwhile, developer Noah Ostroff of Philly Living is building 80 new homes and 8,000 square feet of retail on an industrial lot at 2401 Washington Avenue. Feibush said he worked with Ostroff to persuade him to redesign the project to avoid curb cuts on Washington.
Another complex of 17 homes, 76 apartments, and commercial space is partially completed on a lot wedged between Washington Avenue, 25th Street, Grays Ferry Avenue, and elevated CSX train tracks.
On the other end of the corridor, at Broad Street, the Lincoln Square development opened in 2018 with 322 rental apartments, a Target, a Sprouts grocery store, a liquor store, and several other businesses. Streamline Development has proposed building townhomes on the site of the shuttered Hoa Binh Plaza at 16th Street but the project has not progressed in several months. The company did not respond to a request for comment.
As the owners of Philly Home Supply seek to take advantage of the rising interest in living on Washington Avenue, they face additional objections beyond the curb cut issue.
Several neighbors on Kimball Street criticized the activation of the property's back entrance, which hasn't been used for several years. The plan would direct exiting trucks onto a narrow street that is already difficult to navigate and poses a danger to children that play in the street and pedestrians crossing 21st Street, they said. Neighbors also objected to the shadows that would be cast by the six-story building.
The South of South Street Neighborhood Association also came out against the proposal. Murray Spencer, an architect and chair of SOSNA's zoning committee, said he objected to what he called a "bizarre" design that includes large east-facing and west-facing frontages with many windows. He said they resemble New York tenements from the early 20th century.
The property is zoned for industrial use and needs a variance from the ZBA to allow dwelling units. The Planning Commission recommended that a variance not be granted, citing problems with the proposed parking layout: the site would have 15 spaces, or one for every two residential units, among other issues. The owners did not show hardships that merited exemption from zoning requirements, city planner Ron Bednar said.
The ZBA held off on voting on the variance Wednesday and will continue its review of the project at a meeting on July 22.
WHYY is your source for fact-based, in-depth journalism and information. As a nonprofit organization, we rely on financial support from readers like you. Please give today.