Despite protests, ChristianaCare says nearly 98% of workers complied with vax mandate or got exemption
A vocal minority of workers and others had complained that the edict was oppressive and harmful. Yet in the end, few decided to sacrifice their jobs.
Nearly two months ago, as COVID-19 cases and hospitalizations continued a sharp summer surge, the ChristianaCare healthcare system threw down the gauntlet to its 14,000 employees and contractors.
Get your first COVID-19 vaccination shot by Sept. 21, or hit the road, Delaware's largest private employer said.
At the time the edict was issued, about 4,000 of the health system's 14,000 workers – 28.5% — were still not even partly inoculated, estimated Dr. Janice E. Nevin, Christiana Care's CEO.
The mandate led to two vocal protests outside the hospital, with employees and others who are against vaccination for the coronavirus calling it an unfair, unconstitutional and even harmful order. 
ChristianaCare didn't budge, however, stressing how important it was for its caregivers to be vaccinated, and intensifying efforts to provide vax opportunities right at work.
And on Monday, Nevin said in a news release that "as we anticipated, a small number of caregivers chose not to be vaccinated and have left the organization."
Nevin said about 150 employees, many of them part-timers, had been terminated "for non-compliance with our vaccination policy."
That's just 1% of the workforce.
Nevin's statement didn't specify how many of those terminated were actually in "direct patient care,'' only that those who did added up to "fewer than 48 full-time equivalents,'' or FTEs.
As for nurses, she said those who were fired added up to "fewer than 12 FTEs."
In add
ition about 200 workers "received religious or medical accommodations,'' though she did not say how many were in each category or say how someone qualified. Those who did get exemptions must undergo regular testing, she said.
ChristianaCare spokesman Bill Schmitt would not further break down the numbers of those who were fired or received exemptions but said officials "anticipate that the separations will have minimal effect on overall staffing."
Nevin also noted that ChristianaCare has hired more than 200 people in the last month, of which more than 160 will provide direct care. She did not say how many of those hirings were in anticipation of losing people due to the edict, or were openings for new positions or due to previous resignations or terminations.
Nevin said the new employees will "join an organization in which they can be confident that their colleagues are vaccinated and that their organization is a leader in COVID-19 safety."
Beyond the mandate for staff, since late August all visitors to ChristianaCare facilities, which include Christiana and Wilmington hospitals, have been required to show proof of vaccination or a negative COVID-19 test taken within the previous 72 hours.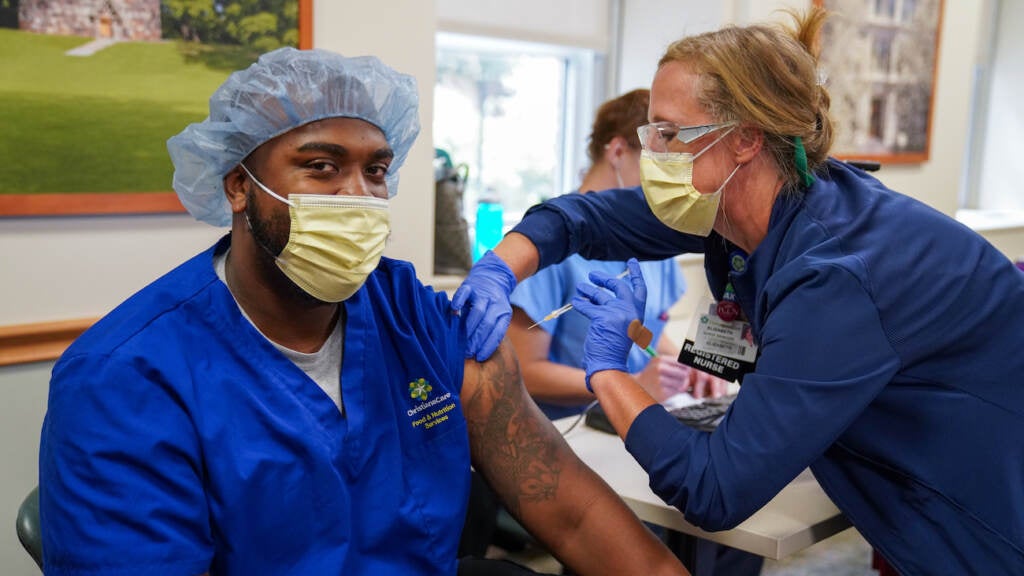 Christopher Otto, executive director of the Delaware Nurses Association, said he hopes ChristianaCare's "transparency will instill confidence in other employers across Delaware that vaccination programs work and provide a safe work environment for all to deliver the technical care and compassionate presence that those in our service need."
Otto's organization has called on all of Delaware's 26,000-plus nurses and thousands more in healthcare jobs to get vaccinated. On Monday he called it an "imperative to supporting our communities, preventing suffering and loss, stabilizing our health care system, and moving forward – together."
As of Monday, the state's weekly average of new daily cases was 453 — more than 20 times higher than in early June. A total of 198 people are currently hospitalized — 14 times higher.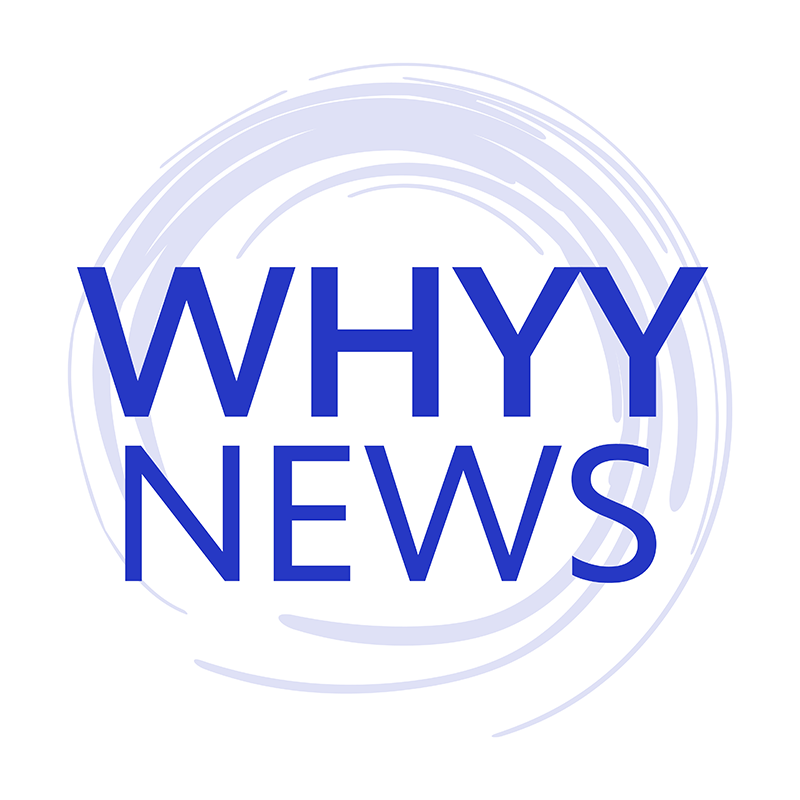 Get daily updates from WHYY News!
WHYY is your source for fact-based, in-depth journalism and information. As a nonprofit organization, we rely on financial support from readers like you. Please give today.