Delaware unveils online 'report card' for public schools
Delaware's new schools 'report card' is colorful and interactive. Users can find an array of information on academics, enrollment, school climate and faculty.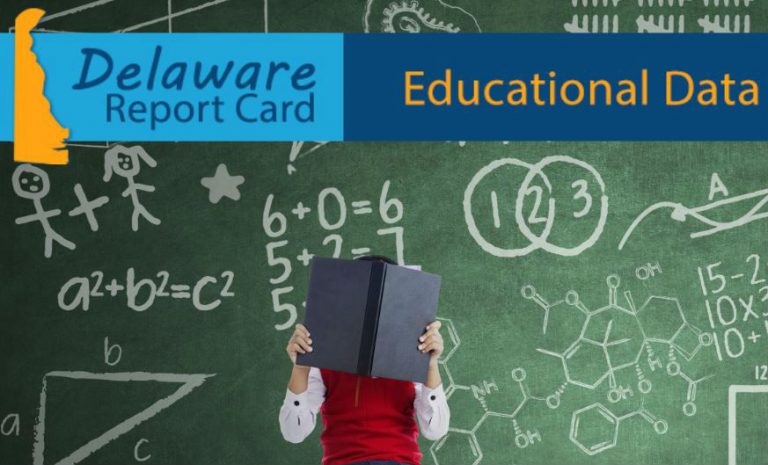 Delaware's Department of Education has a new online portal for parents who want to assess their child's school, or scrutinize others they may consider under the state's choice program.
The "Delaware Report Card" offers an abundance of information, yet state education officials agree the project still has a long way to go to achieve its goals.
Federal regulations require states to provide families with an array of data about K-12 public schools. Delaware has long had a static site with demographic info about each school and the 19 districts, as well as charter schools.
But the new site is more colorful and interactive. It's packaged in easy-to-read boxes you can click on to learn more about each category. There's data about proficiency in major subjects, enrollment, attendance, graduation rates, spending, behavior issues and the faculty.
Lindsay Lewis of the state Department of Education spent 18 months developing the portal. Her mission was to make it easier for families to decide on the best school for their children.
"What you see is prioritized information, hopefully in a very user-friendly, intuitive fashion that allows a user to have a snapshot of information but also to dig deeper if they want to learn more,'' Lewis said.
One page rates how a school's academic performance, with grades that range from well below expectations to exceeds expectations.
Atnreakn Alleyne is a former state education administrator who now heads the Delaware Campaign for Achievement Now, a nonprofit that aims to improve education for all children.
Alleyne called the report card an important tool for parents and a good start, but he said it needs to be improved, pointing out that the actual grades are hard to find.
"I would challenge you to find the school ratings easily. It's basically hidden from parents,'' said Alleyne, who is also crunching the data to present on his agency's website.
"My basic initial reaction is,'Thank you for the information that's available, but you need to take further steps to make sure parents get a clear sense of quality.'"
Lewis and other DOE officials said they are seeking feedback from the public through this email link and will add features and make changes as needed. One will let parents compare schools side by side.
Secretary of Education Susan Bunting said in a news release that she wants "families and stakeholders to engage meaningfully in public education decisions. That is only possible when they have access to clear, robust, timely and continuous information about how their students and schools are doing throughout the state."
WHYY is your source for fact-based, in-depth journalism and information. As a nonprofit organization, we rely on financial support from readers like you. Please give today.